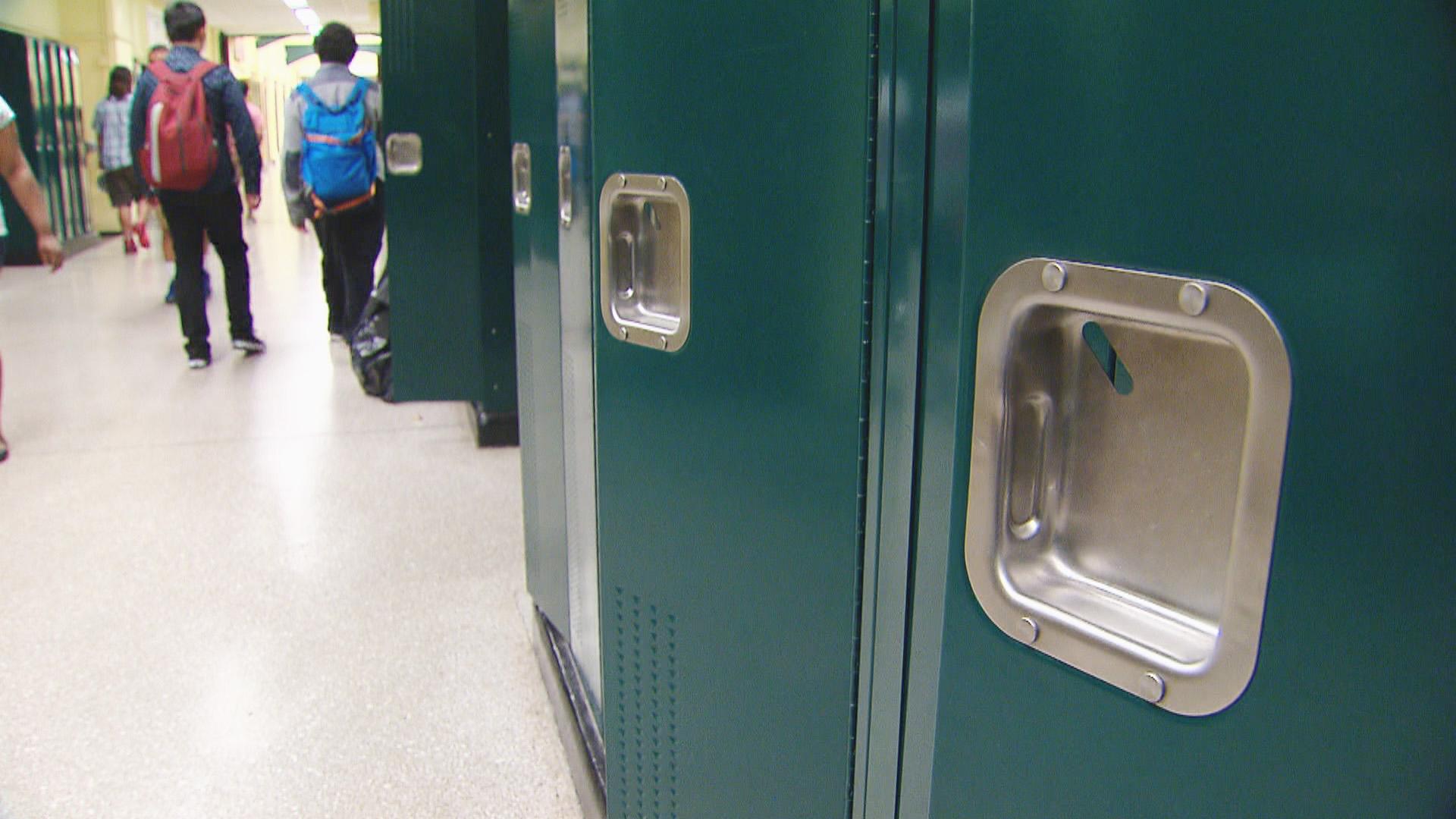 (WTTW News)
As education officials continue to rethink safety in Chicago Public Schools, the city's Board of Education will consider a $1 million contract renewal to repair and replace X-ray machines at some high school buildings.
During its monthly agenda review meeting — the first to feature several new appointees — the board discussed a one-year contract renewal worth up to $1 million with Texas-based LineV Systems for the purchase of portable X-ray machines at various CPS schools.
While the board won't officially vote on that contract until next week, some members questioned whether the X-rays actually improve safety for students at schools.
"As a former CPS high school student myself, walking in through Gage Park High School with at least six to seven X-ray machines just gave a different feel, especially in Black and Brown communities," board member Mariela Estrada said.
Currently, 108 elementary and high schools utilize X-ray machines at various entry points, according to CPS Chief of Safety and Security Jadine Chou, and 220 schools use metal detectors.
While much of the spending in this contract would go toward replacing broken X-ray machines, Estrada encouraged district leaders to engage with school communities to determine if they even want a replacement at their building.
While the machines are effective at catching weapons as they're being brought into school buildings, Chou said there's a lack of research showing the devices themselves actually make schools safer.
"I have not been able to see a correlation around, well schools that have X-ray machines have fewer dangerous objects or vice versa," she said, noting that it's the equivalent of trying to "prove a negative."
"I will say that around the country, and in Chicago, we have seen an increase in situations that make people feel like they need to have these devices," Chou added.
CPS has put an added emphasis on rethinking school safety in recent years following student-led protests against the use of resource officers inside schools. Many local school councils have since voted to remove school resource officers, or SROs, from their buildings, but the process of reimagining school safety remains ongoing.
Chou has said CPS wants to engage with schools to assess the impact of SROs, both at schools that still utilize SROs and ones that have removed them. She suggested inviting board members to participate in future conversations about what school safety looks like.
"It can't just be this X-ray machine or just this security officer," she said. "It really has to be looked at in sort of a whole package, and most of all centering the experience of the students. Because if they don't feel safe from these, like, I'm not sure exactly what the benefit is. We need people to feel safe from these."
The board is expected to vote on this contract at its monthly meeting next week.
Contact Matt Masterson: @ByMattMasterson | [email protected] | (773) 509-5431
---