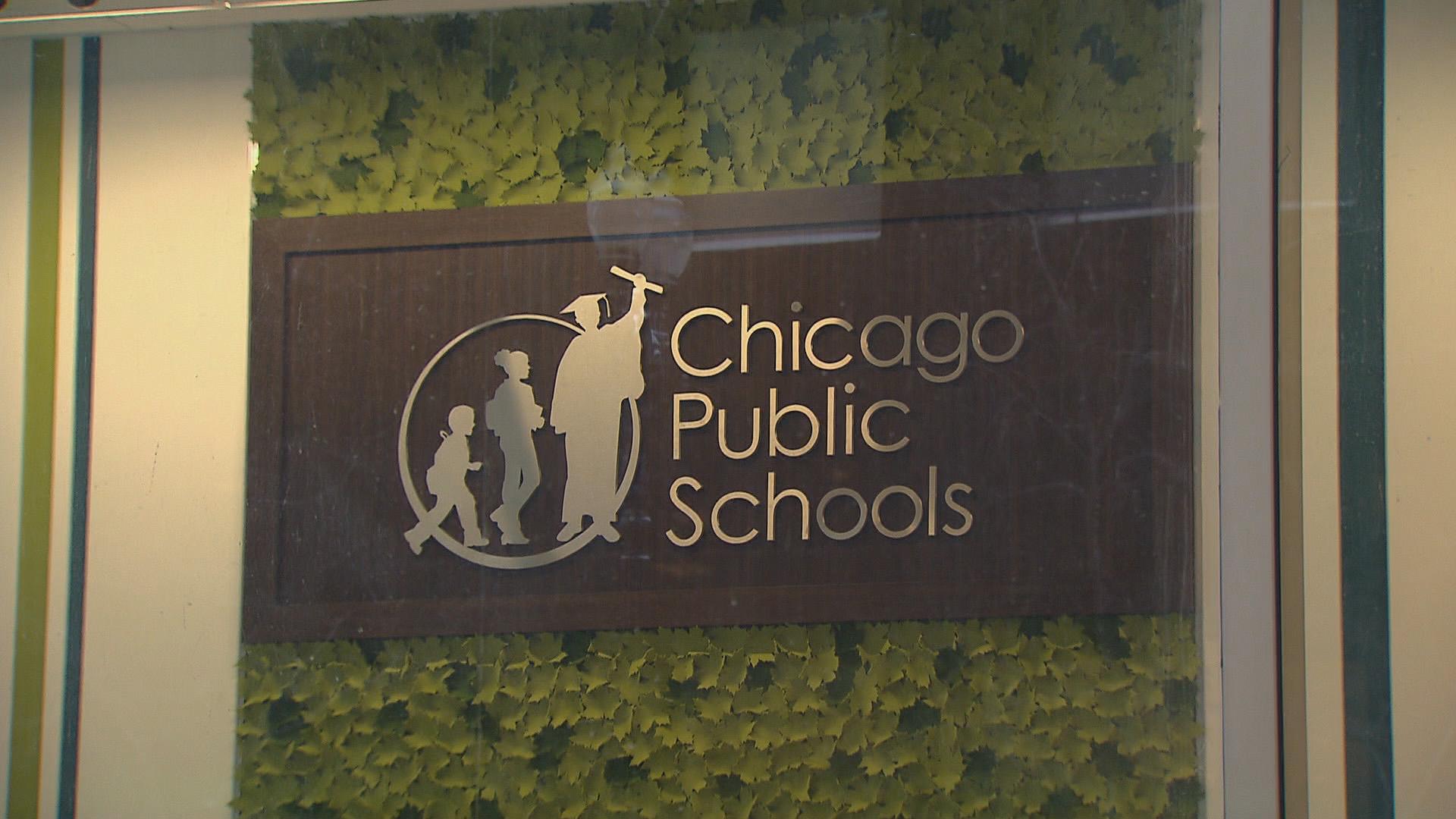 (WTTW News)
Members of Chicago's last fully-appointed Board of Education recognize they have a lot to do in a limited about of time time — from solving special education and accessibility issues to handling a projected budget shortfall and school safety concerns.
Mayor Brandon Johnson this week announced that Jianan Shi will serve as the board's next president, alongside new members Mariela Estrada, Mary Fahey Hughes, Rudy Lozano, Michelle Morales and Tanya D. Woods. They are set to begin their terms this month. Current member Elizabeth Todd-Breland will remain on the board.
Shi, Woods, Morales and Estrada met with members of the media Thursday to discuss their vision for the board and Chicago Public Schools over the next 16 months.
"As a team, in collaboration with the mayor's administration, we have a chance to change some of the things we've been talking about," Shi said. "I'm excited to get to work right away on a lot of the issues I hear from parents every day."
Since 2019, Shi has led the parent advocacy group Raise Your Hand for Illinois Public Education — an organization that has received funding in the past from the Chicago Teachers Union's foundation. Johnson, a former union organizer, also received extensive backing from the CTU during his mayoral campaign.
The new appointees will see their terms expire next fall when the first board elections are held. The board will then be a hybrid body consisting of appointed and elected members until 2027 when it will be a fully-elected, 21-member board.
With that in mind, the members expressed a desire to hit the ground running and lay the framework for that elected board while also addressing district issues through the lens of parents, educators and stakeholders.
"Either we're parents, we've served on (Local School Councils), we were students or we were educators," Morales said. "And I think that's an exciting element and component to this new board and this new board makeup."
Below is a partial transcript of the interview with new appointees on various issues they'll face during their terms. Questions and answers have been edited for length.
On school resource officers, safety in schools and the district's current approach that allows LSCs to decide whether their schools employ SROs:
Jianan Shi: "I think there's a lot to revisit. I think there's a lot to improve on and actually have real conversations around what public safety is. I think there's a lot to improve upon, whether it's the whole school safety committee meetings that are happening every year, whether it is how the engagement is done, whether it's the plans that are made. I think there are a lot of conversations that still need to be had."
Mariela Estrada: "For me it would also be looking at data, the data that is accompanied by the officers at schools. Are they actually having an impact on violence prevention or are there numbers to prove other information?"
Tanya D. Woods: "We can certainly agree on some basics, that we all want to be safe, whether it's ourselves or our children. What that looks like and the vehicles through which we deliver that, that's where sometimes there's difference. We all want to be treated with respect, we all want to be treated with dignity, and as we talked about earlier, leading love should be part of the moral compass we all lead from.
"I think it's that prospective, that we all are looking forward to redefining what does public safety look like in schools? What does it look like for a 5-year-old versus a 15-year-old? … The goal from my heart, certainly, is that every child be afforded to learn in a place that is safe and is healthy. Every parent should be afforded to know that their child can go to school in a safe and loving environment. How we get there together, that remains to be seen.
Michelle Morales: "I'm a huge proponent of youth voice. … We know that youth who are engaged, or civically engaged who feel and know that their voices are being heard or part of the decision-making at schools then feel ownership over their schools, right?
On making the board and its meetings more accessible to families and communities:
Tanya D. Woods: "From my perspective, any direct line that you can create for families to feel as though they have more accessibility and more of a partnership is a good thing. So often parents and families feel like they're on the outside looking in, don't really feel like they have — not that they don't have a stake, but they don't have a clear conduit to be able to access those, not only just resources, but have a relationship.
"And so what I think I'm looking forward to most of all is creating and really undergirding that triangle, that partnership between families, the school and the students."
Jianan Shi: "We are looking at how to increase access — whether it's the agenda review meetings or board meetings, having increased access to families at different locations — but that is something we are going to be working on."
On district finances and facing an upcoming CPS budget shortfall that's been projected at around $628 million:
Jianan Shi: "There's a lot of work to do. Our work as the board is to be ambassadors for Chicago Public Schools and advocates for Chicago Public Schools. You're right, we are underfunded by the state by $1.4 billion. It is our job to advocate for more money and more funds and different kinds of programs to come back to CPS.
"I think we're gonna first look a lot about how money is spent right now, and then in addition, to be advocates and seek funding both at the local, state and federal level."
Michelle Morales: "What's going to be really important for us … is to understand how funds have been spent, and so almost conduct a landscape scan or audit to understand how the current funding is being spent and ... areas where potentially money can be saved, etc. So I think that's gonna be the first project for the board."
On evaluating CPS CEO Pedro Martinez and district leadership:
Jianan Shi: "We are following the current evaluation process. I believe goals were set for CEO Martinez in the last couple of months and I think the new board will have the chance to look at them and work in partnership with them."
On addressing special education and diverse learner issues within CPS:
Jianan Shi: "The first is listening and acknowledging … I think in the current moment, we have an opportunity to engage stakeholders with the hiring of the new chief of (the Office of Diverse Learner Support and Services). And that's one way to start. And as Mayor Johnson announced yesterday, there's going to be a special education advisory committee and that's going to be one of the ways that we are all held accountable directly from stakeholders who live this."
Contact Matt Masterson: @ByMattMasterson | [email protected] | (773) 509-5431
---