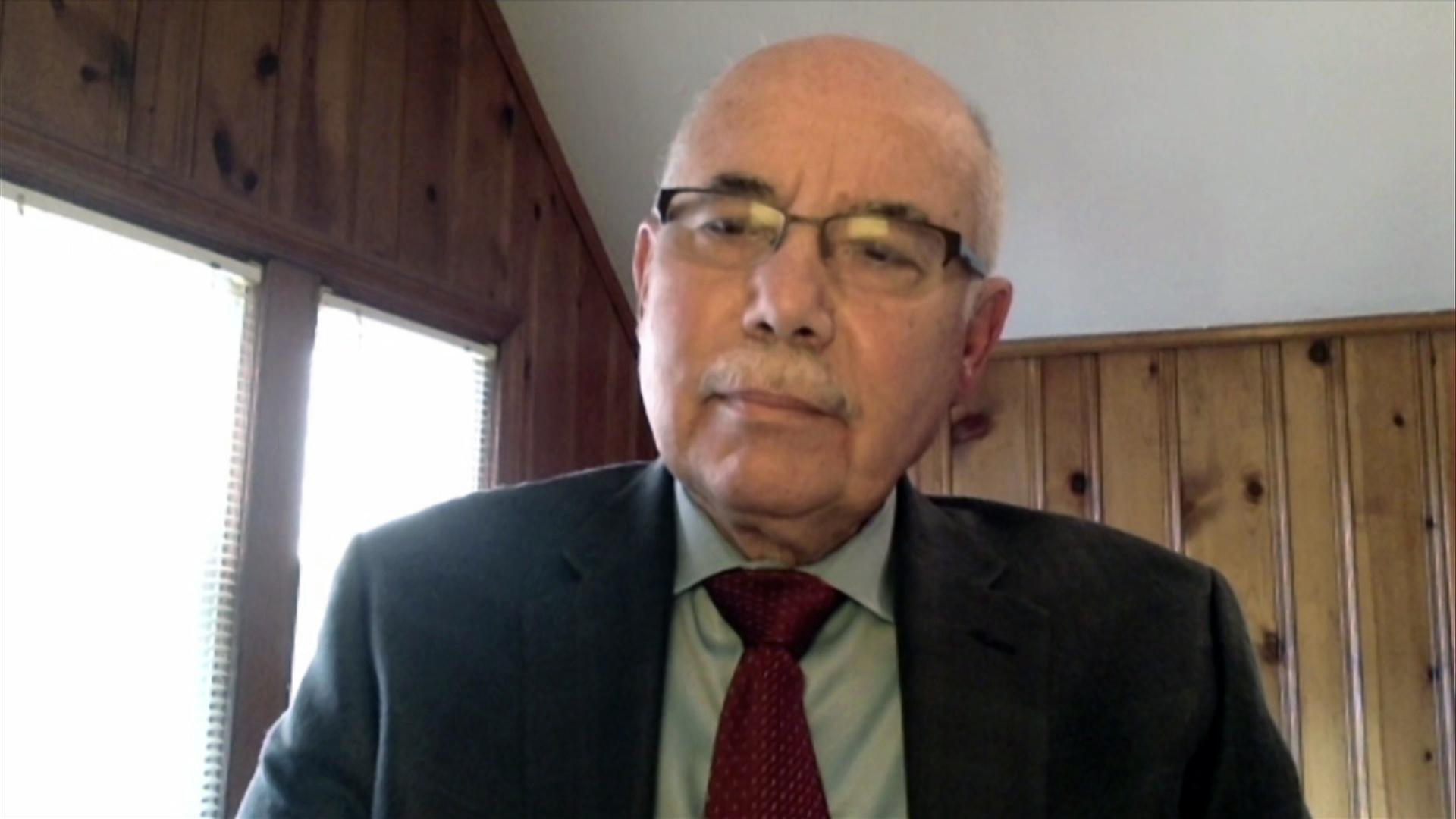 Chicago Board of Education President Miguel del Valle appears on "Chicago Tonight: Latino Voices" on May 15, 2021. (WTTW News)
Miguel del Valle, who has led Chicago's Board of Education since 2019, announced he will be leaving his post at the end of this week.
The board president said he'll be stepping down Friday when his current term expires.
"It's been quite a challenge, but I feel I've been up to the challenge," del Valle said during Wednesday's monthly board meeting. "It's really been an honor."
Before joining the board, del Valle served in the General Assembly, where he became Illinois' first Latino state senator. After serving in that role for 20 years, he later became Chicago's city clerk.
The announcement from del Valle comes as Mayor Brandon Johnson continues to weigh his own selections for board appointments.
Chicago Public Schools CEO Pedro Martinez called del Valle a "selfless" leader.
"I just want to thank you and all the board members because it is priceless, the service you provide to our district and our community," Martinez said.
During Wednesday's meeting, del Valle thanked former mayor Lori Lightfoot for appointing him to the board following her election in 2019, and said he's recently spoken with Mayor Johnson, whom he described as "collaborative and responsible."
Johnson in a statement called del Valle "an unwavering advocate for community schools" and thanked him "for his leadership of the Chicago Board of Education and for a long career in public service."
"Board of Education president is a taxing position that is challenging even in the best of times, but President del Valle has navigated numerous challenges with patience and understanding of the passion around public education in our city," Johnson said. "I wish him the very best in his retirement."
During his time on the board, CPS dealt with the COVID-19 pandemic, student-led protests over resource officers in schools and the state vote that will transform the board into an elected body.
"There's been many times when we've wondered whether we're headed in the right direction," del Valle said. "But I think today I can honestly say that CPS — with its partners (the Chicago Teachers Union) and the principals association and its external partners, community-based organizations and the other sectors — are coming together to ensure that we become stronger."
The board – which has been under mayoral control since 1995 — will see its first elections late next year during a transition into a fully-elected board which will be complete by 2027.
Contact Matt Masterson: @ByMattMasterson | [email protected] | (773) 509-5431
---