Video: Joining "Chicago Tonight" to discuss the ongoing drought conditions is Kevin Birk, a meteorologist at the National Weather Service. (Produced by Alexandra Silets)
---
Thunderstorms are as much a part of the rhythm of summer in Chicago as cookouts, baseball and street festivals.
And they've been missing in 2023.
The lack of severe weather has been notable, according to the National Weather Service.
As the Chicago region experiences what is now characterized as "severe" drought conditions, the weather service reports that the absence of regular thunderstorms is a contributing factor.
60-day precipitation deficits continue to grow across northern Illinois and northwestern Indiana, with some areas only receiving some 25% of normal rainfall. A contributing factor to the ongoing drought is the lack of regular thunderstorms, including severe weather. #ILwx #INwx pic.twitter.com/3rtd4QsdZ9

— NWS Chicago (@NWSChicago) June 18, 2023
---
In an average year, Chicago could expect seven thunderstorms in June. As of June 19, there hadn't been a single widespread soaker.
According to the agency, June typically sees more than 40 severe weather warnings, either for thunderstorms or tornadoes. There's only been one issued in June 2023, and only 10 total since late April.
The dearth of thunderstorms is as much a symptom of the current drought as a cause.
A persistent high pressure system has been largely responsible for the drought, blocking moist air from the Gulf of Mexico from reaching Chicago, Trent Ford, Illinois state climatologist, previously explained to WTTW News.
To form, thunderstorms need moisture, rising unstable air and lift. The high pressure is pushing air down, which is the opposite of the lift needed for rainmaking, Ford said.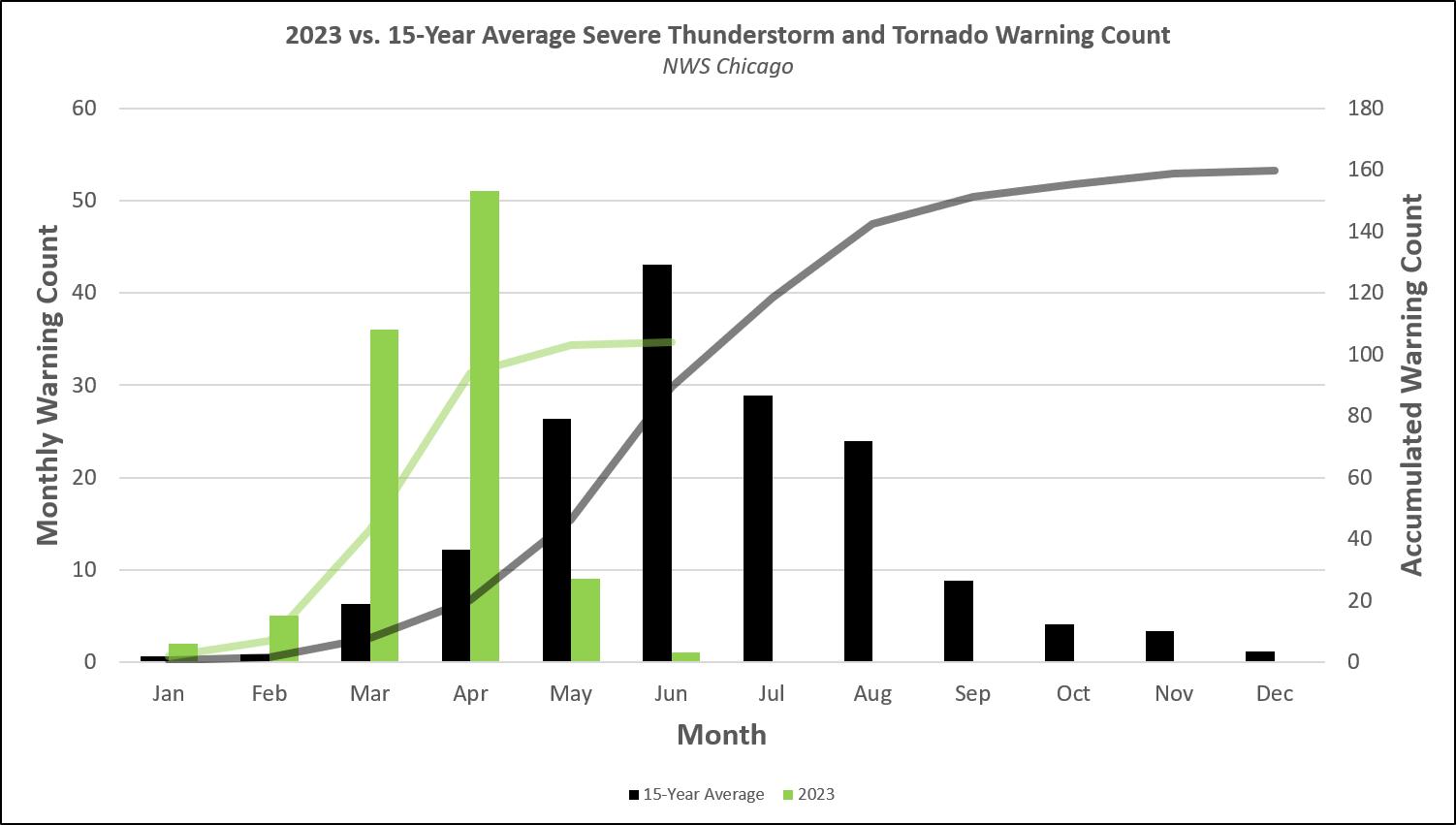 (National Weather Service Chicago)
Note: This article was published June 19 and updated with video June 20.
Contact Patty Wetli: @pattywetli | (773) 509-5623 |  [email protected]
---