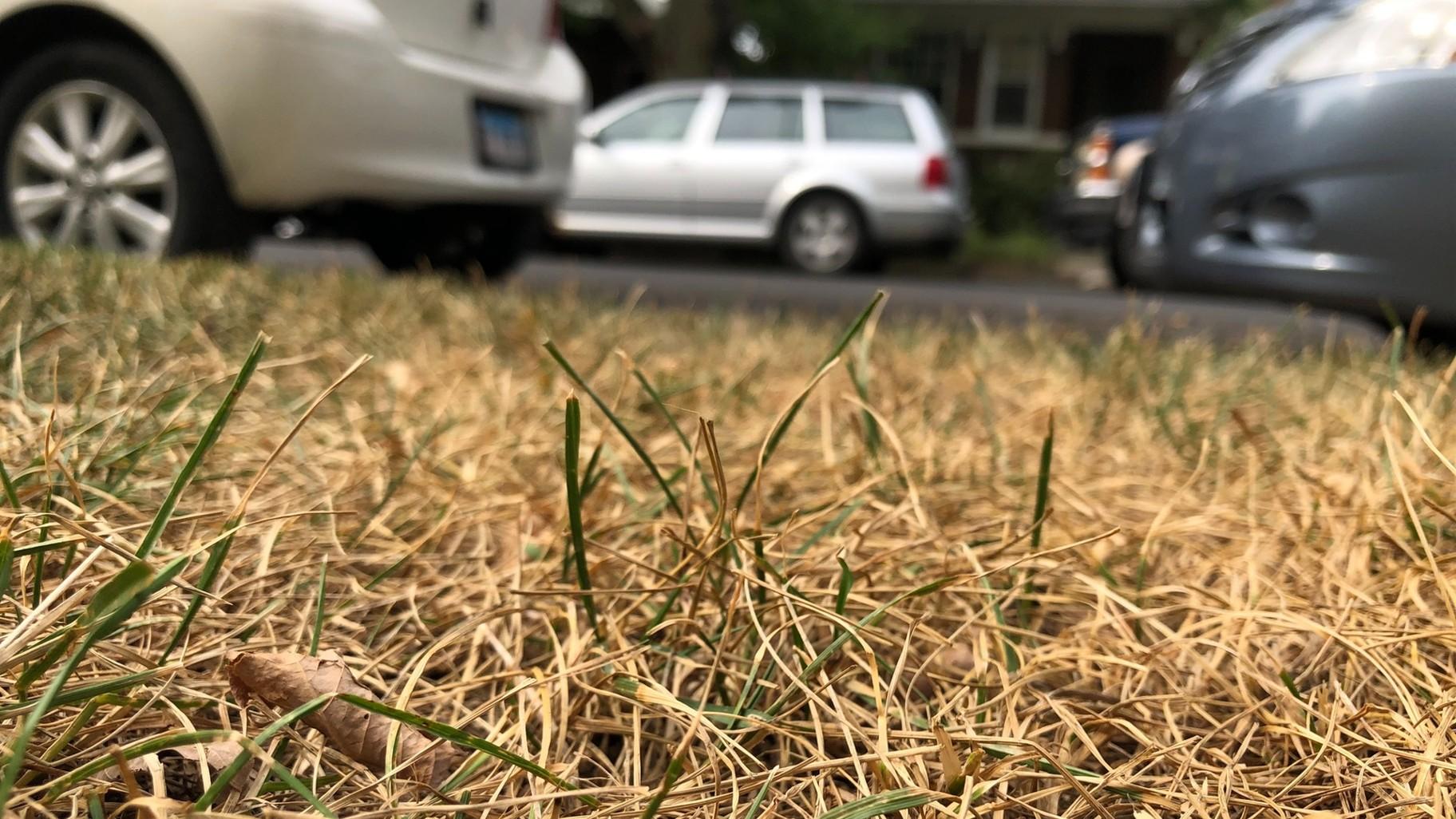 (Patty Wetli / WTTW News)
Wednesday's widely scattered pop-up thunderstorms dropped .29 inches of rain at O'Hare, Chicago's official weather site. It was enough to nudge the month's rain total over the half-inch mark, but the .71 inches will still go down as one of the driest Mays ever recorded in the city.
How serious is this dry spell?
Right now, the city is experiencing a flash drought — which is still a drought, just one that occurs when conditions deteriorate quickly, over a matter of weeks rather than months, explained Trent Ford, Illinois state climatologist.
After a relatively normal early spring in terms of precipitation, the Chicago region went bone dry in May — nearly 4 inches below normal — which, ironically, made for a pretty pleasant month, Ford said.
"Drought weather is typically very, very nice in spring," he said, with sunny skies and low humidity. But those same conditions also pull water out of the ground, especially with the higher temperatures the city has seen in recent days, Ford added.
Soil is now dry 8 to 10 inches down, he said, and lawns — given grass's shallow roots — are the first to show the effects, changing from bright green to yellow green to gray to crispy. (The good news is that folks should skip mowing.)
Lake Michigan isn't at any risk, but smaller streams and ponds are drying up, and drought-sensitive shrubs and plants, as well as young trees, are likely to be feeling stress too, said Ford. Thanks to irrigation systems and drought-resistant seed strains, so far agricultural crops, particularly commodities like corn and beans, haven't been impacted.
That could change if the region doesn't get a widespread soaking soon.
The National Oceanic and Atmospheric Administration's Climate Prediction Center has forecast above normal precipitation for Chicago in July and August, but that forecast relies heavily on past performance during El Niño years, Ford said.
"If we tend toward that pattern, that's great," he said, but there's a fair amount of uncertainty baked into the prediction.
The current drought actually demonstrates how tricky it is to project how Mother Nature will behave.
Meteorologists accurately forecast a dry period in May, but "I'm not sure we expected it to persist," said Ford.
The lack of rain is due to a high pressure system that's essentially parked itself over the Midwest. "We expect high pressure to move east but this one has persisted for almost three weeks," he said.
In effect, the system has blocked moist air from the Gulf of Mexico from reaching Chicago. It's also pushing air down, which is the opposite of the lift needed for rainmaking, Ford said.    
He encouraged people to report what they're seeing locally, even if everything looks fine, via an online drought observation tool, which gives climatologists a better understanding of what's actually happening on the ground.   
The next couple of weeks will paint a better picture of the drought's significance, Ford said.
"Right now, it's not great. But I'm not alarmed, yet," he said. "We'll have to see if we get a break in June."
Contact Patty Wetli: @pattywetli | (773) 509-5623 |  [email protected]
---