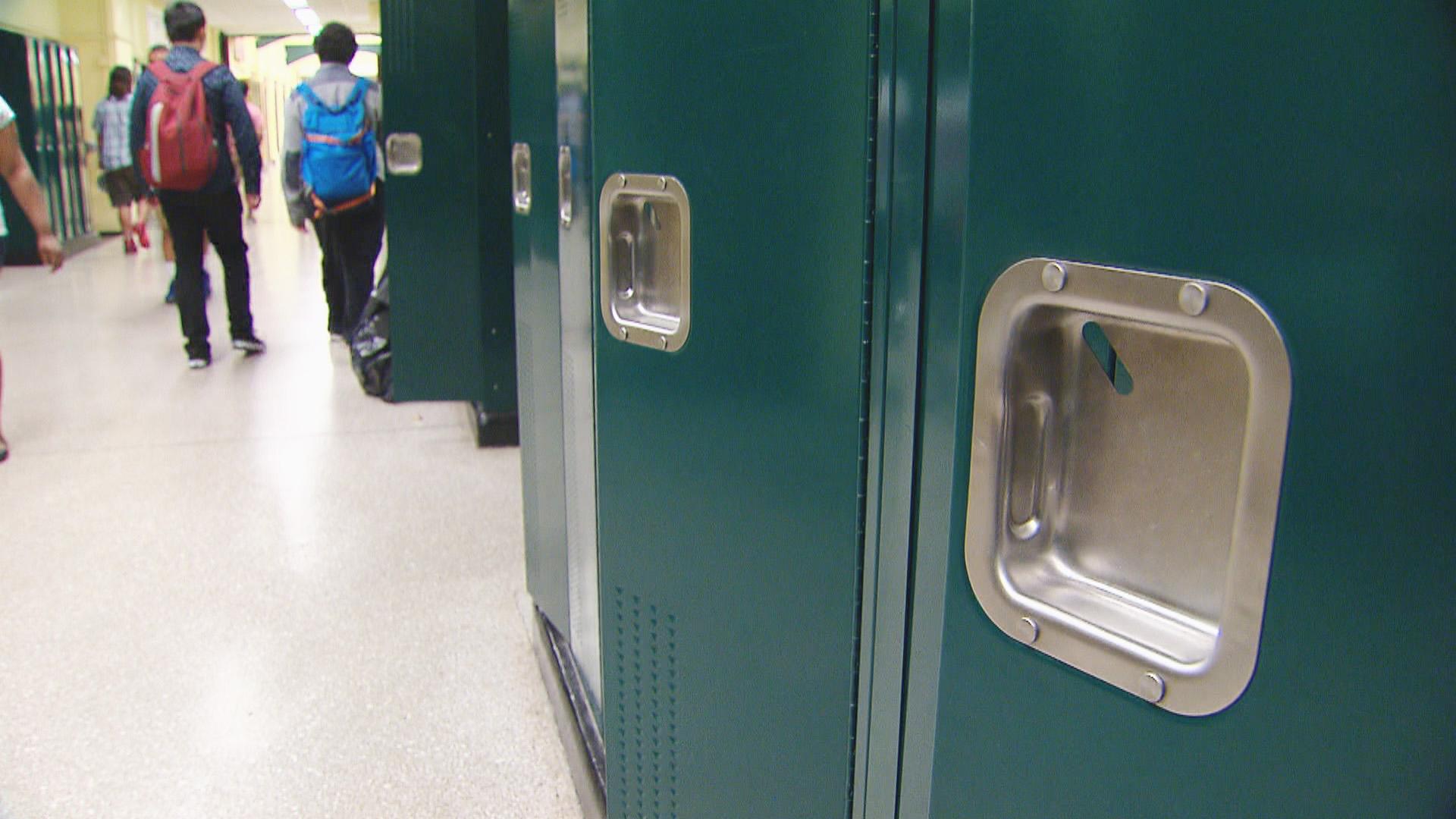 (WTTW News)
Chicago Public Schools officials say they're adding more than $240 million in additional school-level funding for the upcoming academic year, but about one-in-10 schools may still face budget cuts.
CPS on Tuesday unveiled its $9.4 billion budget proposal for the 2024 fiscal year, which officials say will boost per-pupil spending by nearly $1,000 and reduce the number of schools that will see decreased funding, compared to spring projections.
"This proposed budget is a step toward fulfilling CPS' commitment to providing resources for every school community so that our students are healthy, safe, engaged, and on the path to long-term success," Mayor Brandon Johnson said in a statement. "This investment in our children is not only an investment in a stronger future for them and their families but is essential to living up to Chicago's promise as a world-class city."
Under a preliminary budget proposal released in April, CPS projected that nearly 20% of its schools would see their individual budgets flatline or drop in the fall. The district now expects that total to be around 10%, while the other 90% of schools will see increased funding compared to last year. The overall budget total is largely unchanged from the April proposal. 
According to the new proposal, the district's budget will contain $4.8 billion in school-level funding, which officials said is an increase of more than $240 million over last year. That's also up approximately $90 million from the $150 million increase district officials said they anticipated back in April.
CPS said those schools that will see reduced budgets have experienced "significant enrollment declines" or have reported decreases in specific student populations, such as diverse learners or preschool students.
Approximately 39% of each school's budget will be tied to the number of students it enrolls, a decrease of 7% from last year's budget, according to officials. Johnson, a former teacher and paid organizer for the Chicago Teachers Union, has previously spoken out against student-based budgeting, which he said has "had a devastating impact on our schools." District officials have said they intend to move away from that system in the future.
According to CPS, the budget proposal also includes $128 million in additional funding for special education teachers and paraprofessionals, and $32 million in new funding for teaching positions within the district's highest-need schools.
That comes as the district has been criticized by local and state education officials over its handling of special education in recent years. Last Friday, Stephanie Jones — the district's chief of the Office of Diverse Learner Supports and Services — stepped down from her role amid calls by the CTU for her removal.
CPS remains under an independent monitor who oversees its special education services and the Illinois State Board of Education has claimed the district "overwhelmingly failed" to properly train staff and has continued to violate state law by using physical restraints on students.
CPS CEO Pedro Martinez has said the district "will make sure that this is corrected" and promised that diverse learner services will be top priority for CPS in its upcoming budget.
Other budget proposal highlights include:
A $15 million increase in funding for bilingual instruction
A 480-seat expansion of pre-kindergarten classes
$45 million for district-wide teacher professional development
$15 million to hire additional counselors at 131 of the district's highest-need schools.
$11 million in support for 80 schools that are expected to see significant year-over-year enrollment changes to ensure programming resources are available
$3.7 million for "proactive safety resources" like school safety equipment
"We will continue to work to ensure every school has the resources necessary to meet students' instructional needs as our district moves forward," Martinez said in a statement, "from expanding services to preschoolers to increasing our graduation rate and the dollars earned in college scholarships."
CPS has scheduled a pair of public hearings at its central office, 42 W. Madison St., this month before the budget can officially be approved. Those will be held: Tuesday, June 20 from 6-7:30 p.m., and Wednesday, June 21 from 3-4:30 p.m. Live streaming of those meetings will also be available online.
The Chicago Board of Education is expected to vote on the budget proposal at its monthly meeting June 28.
Heather Cherone contributed to this report.
Contact Matt Masterson: @ByMattMasterson | [email protected] | (773) 509-5431
---