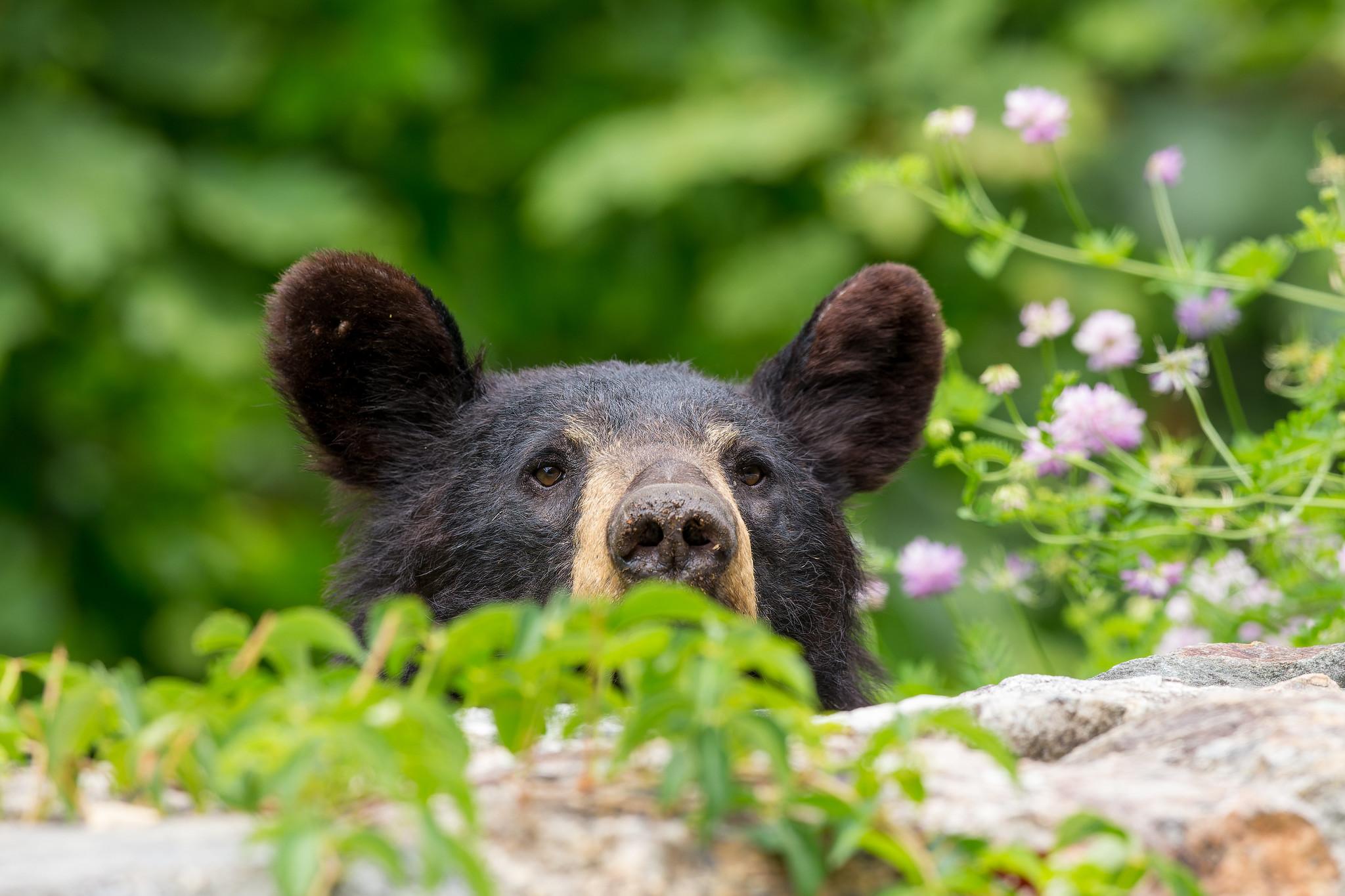 A black bear, photographed at Shenandoah National Park in Virginia. (Shenandoah National Park / National Park Service)
The jokes all but wrote themselves when video surfaced of a bear running through a daycare parking lot in north suburban Gurnee on Wednesday.
Most of the laughs were at the expense of those other bears — Da Bears.
"I thought the Bears were moving to Arlington Heights?"
"Put a goal line around the mall perimeter. Bears won't cross a goal line."
But in all seriousness, though Gurnee police weren't able to locate the bear and skeptics questioned whether the video wasn't of a really burly dog, wildlife biologists with the Illinois Department of Natural Resources (IDNR) later confirmed the sighting.
And it wasn't even the first bear IDNR was called in to investigate this week.
A black bear had been spotted days earlier in southern Illinois, near Evansville, and that report was also confirmed, according to IDNR spokesperson Jayette Bolinski. 
Wildlife biologists will investigate any bear sighting deemed credible, she said. The verification process involves, among other techniques, the examination of digital images and the search for physical evidence such as tracks, hair and scat.
Bears were once common in Illinois but were eliminated from the state by 1870. According to IDNR, there are no resident black bear populations in the state, but they do wander over the border from Wisconsin and Missouri from time to time.
The latest pair brings to seven the number of bears that have lumbered into Illinois since 2008. Sightings of bears — as well as mountain lions and wolves — should be reported to IDNR.
If you see a black bear, don't run. Stand your ground, make yourself as big as possible and slowly back away. If it makes contact, ask yourself, "What would Aaron Rodgers do?" Don't play dead, try to fight it off. 
Here's what else caught our attention this week.
Grand Delusions
Drought and human interference have reduced the mighty Colorado River to a shadow of its former self. Its dwindling flow has been the focus of a good deal of media coverage of late — some of which we've shared here in this column — as western states have haggled over who's allowed to siphon off how much of the river's water to quench their thirsty residents and croplands.  
What a New York Times feature report, complete with astounding photos, adds to the conversation is the impact those same conditions — drought and engineering — have had on the Grand Canyon, which was carved by the Colorado some 6 million years ago.
"Our subjugation of the Colorado has already set in motion sweeping shifts to the canyon's ecosystems and landscapes," writes reporter and photographer Raymond Zhong, who accompanied research scientists on a 90-mile rafting trip through the canyon. "For the canyon, regulating the river has come with big environmental costs."
Conservationist John Weisheit tells Zhong it makes him "hugely depressed" to have witnessed the changes to the canyon over the past 40 years. 
"You know how you feel like when you go to the cemetery?" Weisheit asked. "That's how I feel."
Photos from my 20-mile hike down to the Colorado River.

Via Bright Angel Trail
Grand Canyon National Park pic.twitter.com/SQSI1buz3e

— aryton (@FreckledMamba) June 7, 2023
---
Hollywood's for the Birds
Birding is ready for its close-up. 
The hobby, once considered on the nerdy end of the spectrum, is now cool enough for a profile in the Hollywood Reporter.
The article references A-list and C-ish-list celebrity fans, from Cameron Diaz to actor Ian Harding (his IMDB credits include "Pretty Little Liars").
But the real takeaway from the piece is that Los Angeles County is as attractive to birds as it is to aspiring actors, with some 542 species recorded.
Oh, and Angelenos know a real star when they see one, having turned out in droves to catch a glimpse of a snowy owl that made a cameo appearance in late 2022. 
---
The Case of the Disappearing Ice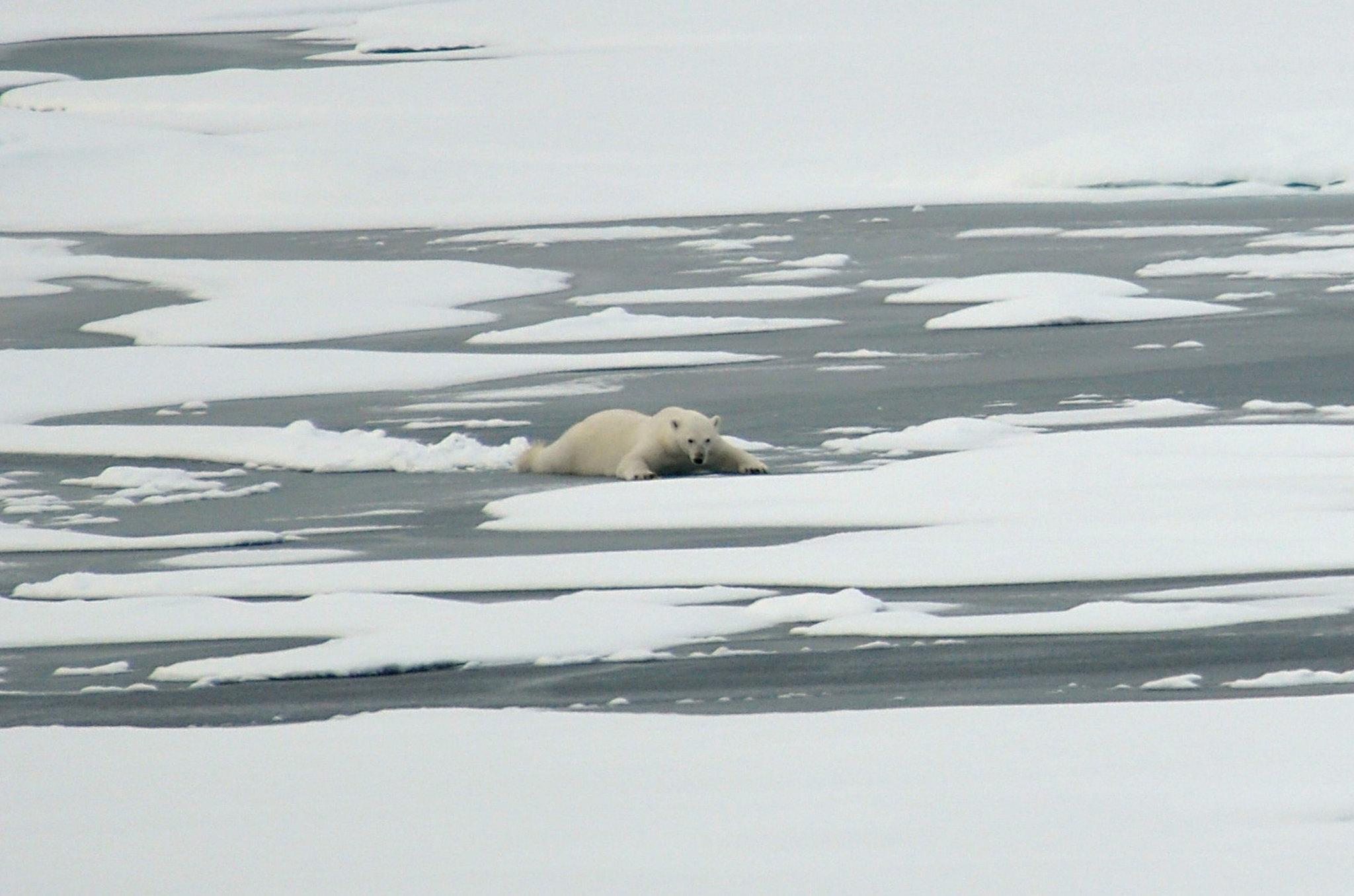 A polar bear slides on arctic ice. (Patrick Kelley / U.S. Coast Guard)
Scientists have long predicted that Arctic summer sea ice would be a casualty of global warming. Turns out they were wrong ... about how quickly it would disappear.
According to a new study, the first ice-free summer could happen in the 2030s, some 10 years earlier than previously forecast. And that's even if greenhouse gas emissions are reduced.
In an article published in the Guardian, Dirk Notz, a professor at Germany's University of Hamburg, who was part of the study team, said: "Unfortunately it has become too late to save Arctic summer sea ice.... This is now the first major component of the Earth system that we are going to lose because of global warming. People didn't listen to our warnings."
Faster melting of Arctic sea ice leads to more heating and a weakening of the jet stream, conditions that in turn are causing more extreme weather events — including heatwaves and floods — in North America, Europe and Asia.
Does Bumblebee Size Matter?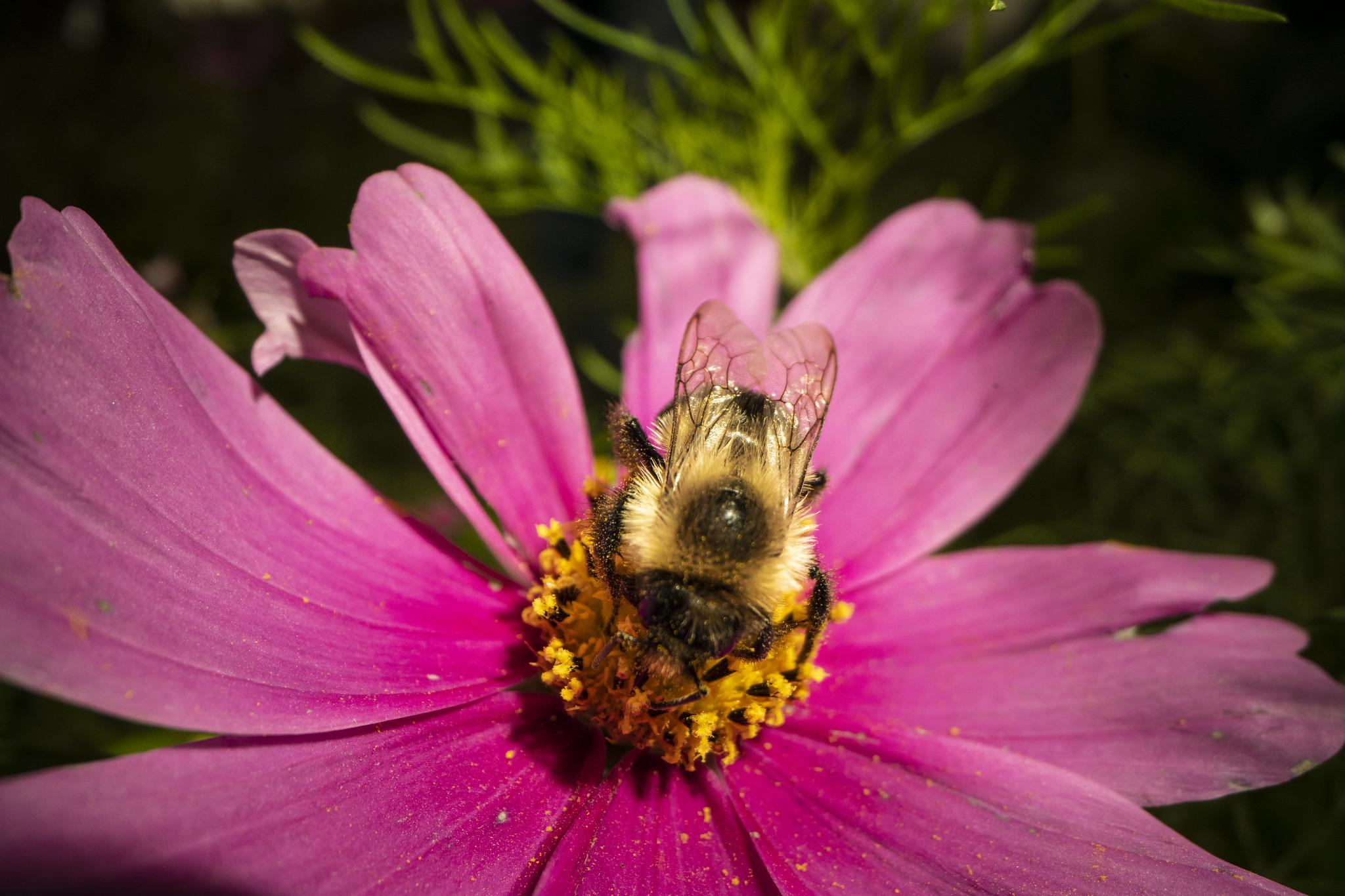 (Lance Cheung / U.S. Department of Agriculture)
Unlike honeybee workers, which are all the same size, bumblebees come in a variety of shapes. Is that on purpose?
Researchers at the University of California-Riverside have received a grant to study different factors that may or may not influence bumblebee size.
Farmers tend to think the bigger the bumblebee the better when it comes to pollinating crops, but smaller bumblebees might be more effective at servicing certain shapes of flowers.
"There are theories that bumblebee sizes are just random, or that it's just generally good to have variation" to collect pollen from a wider range of sources, said entomologist Hollis Woodard, who's leading the project. "Right now, we don't yet know exactly what this variation in size does for colonies."
Factors the team will investigate include whether the presence of honeybees (both managed and feral colonies) leads to smaller bumblebees, due to the competition for food. 
"Any insights we gain into factors affecting the bumblebees could help us better understand how to bolster their dwindling populations," Woodard said. "Helping them in turn helps ensure the health of wildflowers, as well as our food supply."
---
Tweet of the Week
Canadian wildfires turned New York into a post-apocalyptic doomscape.
Check out this almost unbelievable time-lapse of wildfire smoke consuming the World Trade Center and the New York City skyline.

Those vulnerable to poor air quality, including seniors and young children, should limit time outdoors if possible.

More: https://t.co/ChRuWv7X6E pic.twitter.com/mtKtLun8lN

— NWS New York NY (@NWSNewYorkNY) June 7, 2023
---
Contact Patty Wetli: @pattywetli | (773) 509-5623 |  [email protected]