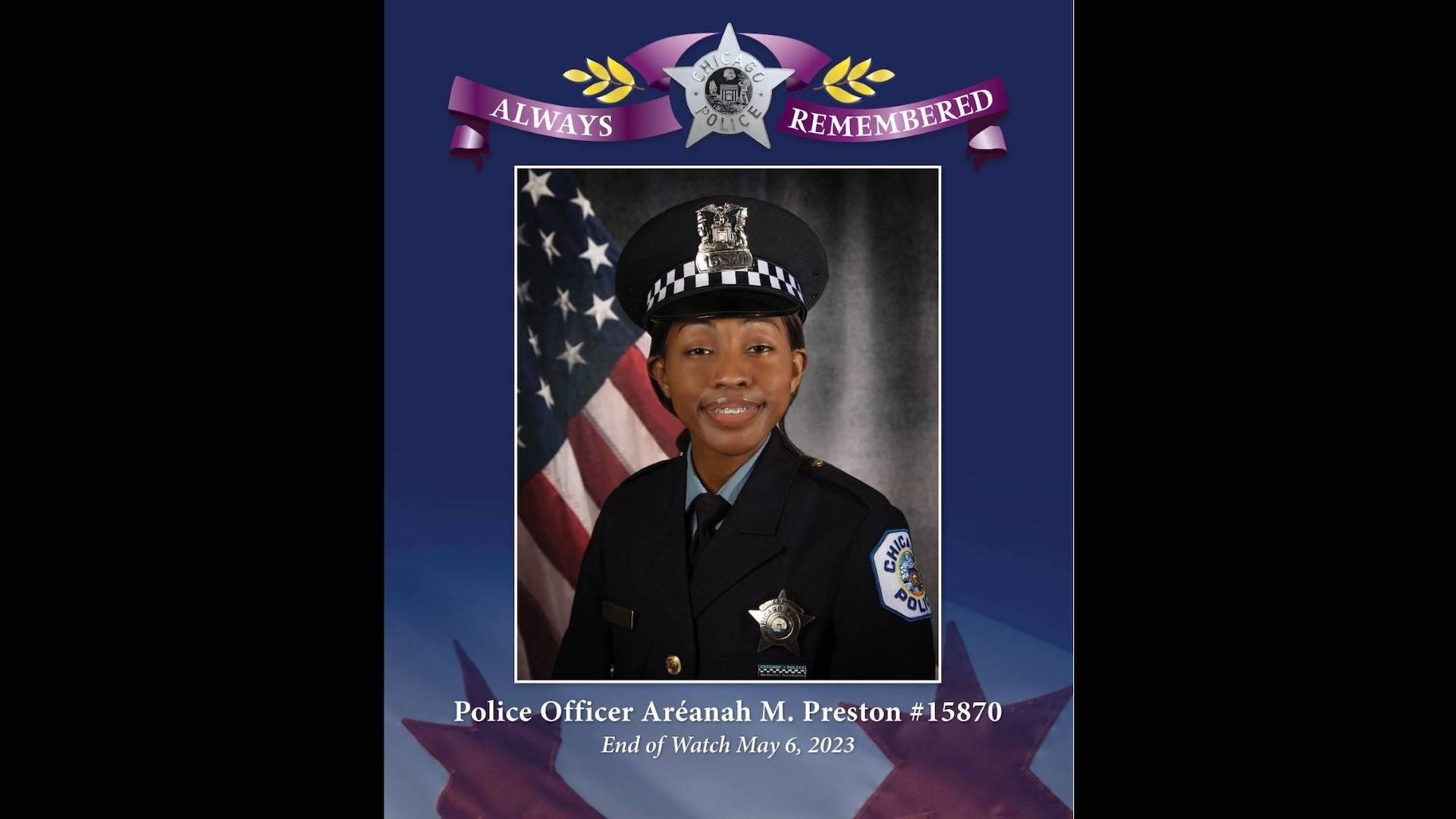 Officer Aréanah Preston (Chicago Police Department)
An Indiana man is facing federal gun charges after he allegedly transferred a firearm found with one of four teenagers charged with the murder of Chicago police Officer Aréanah Preston.
Corey Gray, 21, was charged in federal court in Chicago on Wednesday with one count of knowingly transferring a firearm to an individual who was neither a licensed dealer nor a resident of the same state as Gray.
In a criminal complaint unsealed Wednesday — the same day Preston was laid to rest in Chicago — federal prosecutors allege that in late 2021, Gray took a Glock 17 from Indiana to Chicago and provided the firearm to a man he knew as "Lil' Pooh" in exchange for $1,200.
That man, whose full name is not included in the complaint, died early last month. This month, that same Glock 17 was allegedly recovered in the possession of a person identified as "Individual C" when they were arrested following Preston's death.
Trevell Breeland, 19, Joseph Brooks, 19, Jakwon Buchanan, 18, and 16-year-old Jaylan Frazier have each been charged in Cook County with first-degree murder stemming from the fatal May 6 shooting.
Prosecutors said the Glock 17 has not been identified as the firearm that was used to kill the 24-year-old officer.
Gray was arrested Wednesday morning and has since made an initial appearance in federal court before U.S. Magistrate Judge Beth Jantz, who ordered that he be held in federal custody until a detention hearing May 22.
Contact Matt Masterson: @ByMattMasterson | [email protected] | (773) 509-5431
---