A 24-year-old Chicago police officer tragically shot and killed two weekends ago was laid to rest on the South Side on Wednesday.
Aréanah Preston died after she was shot during an attempted robbery May 6. She was memorialized as being the best of what the Chicago Police Department had to offer: a passionate public servant whose bright future was abruptly taken from her.
The casket carrying Preston's body arrived at Trinity United Church of Christ around 10:30 a.m.
Police officers, dignitaries and family members remembered the fallen 24-year-old as a ray of light — not just a police officer, but also a mentor, daughter, sister and friend. They spoke lovingly about a 5-foot, 100-pound dynamo: a former high school cheerleader who became a natural leader.
"Confident," Preston's mother, Dionne Moon, said as she described her daughter. "Determined. Brave. Smart. Outgoing. Beautiful. Witty. Loyal."
Mayor Brandon Johnson and former Mayor Lori Lightfoot recalled Preston as a role model whose life was an inspiration to all young women of color.
"Aréanah Preston was exactly the kind of person we want to recruit to our police department," Lightfoot said.
"Aréanah knew that laying her life down even for those who do not always value life, that is the exemplary example of righteousness," Johnson said.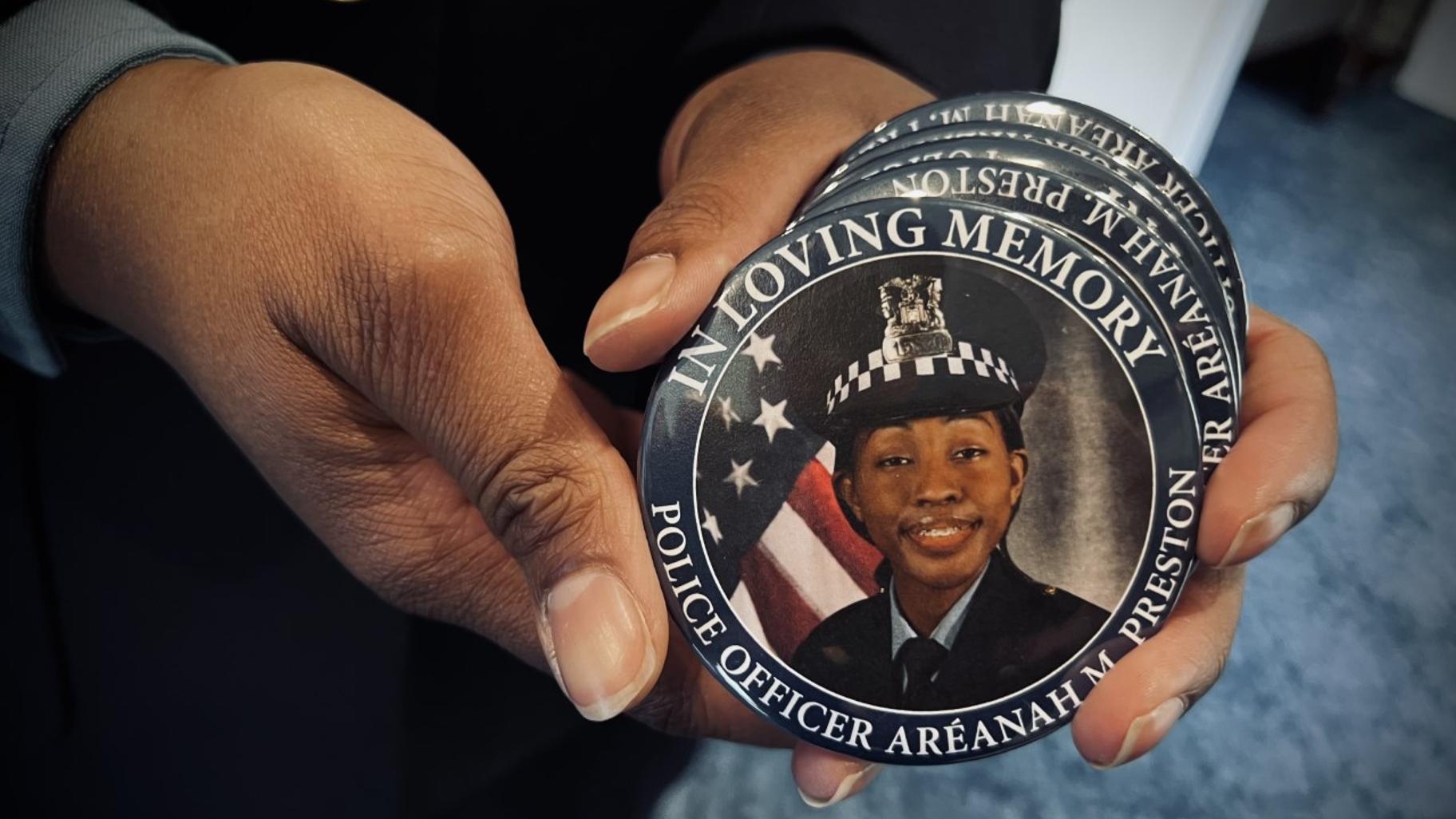 (Chicago Police Department / Twitter)
Four teenagers are in custody for Preston's murder.
She received her criminal justice master's degree from Loyola University Chicago posthumously and, after three years on the force, was on her way to joining the FBI.
"She had made her application for the FBI and had one final interview left to do before going to the FBI academy," former interim CPD Superintendent Eric Carter said. "So Chicago's loss would've been the FBI's gain."
Fellow officers in the 5th District, where Preston served, remembered her as a dear friend and a leader who knew exactly where she wanted to end up.
"We would always joke with her and say she was going to be the first female superintendent," Officer Lesley Butler said. "Even though she was little, she was big."
There was a customary bagpipe salute Wednesday. Hundreds of officers and first responders stood at attention paying tribute to a life cut short, like so many before her.
"A bright light taken away from the city far too soon," interim Superintendent Fred Waller said. "But in that we find some comfort because now her name lives on forever. The whole country knows about Aréanah."
Preston is survived by two sisters, her mother, father and stepfather.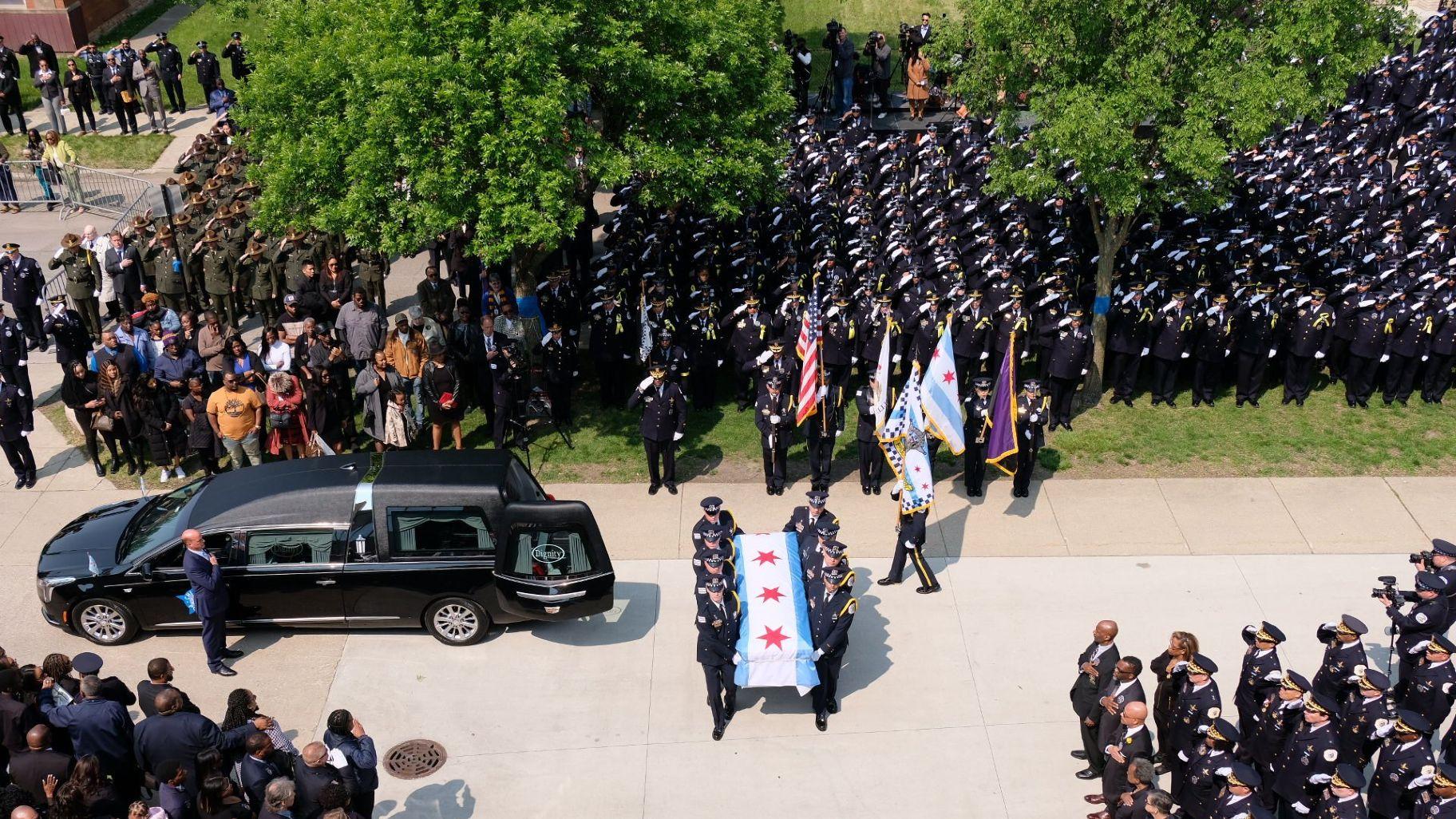 (Chicago Police Department / Twitter)
Follow Paris Schutz on Twitter: @paschutz
---