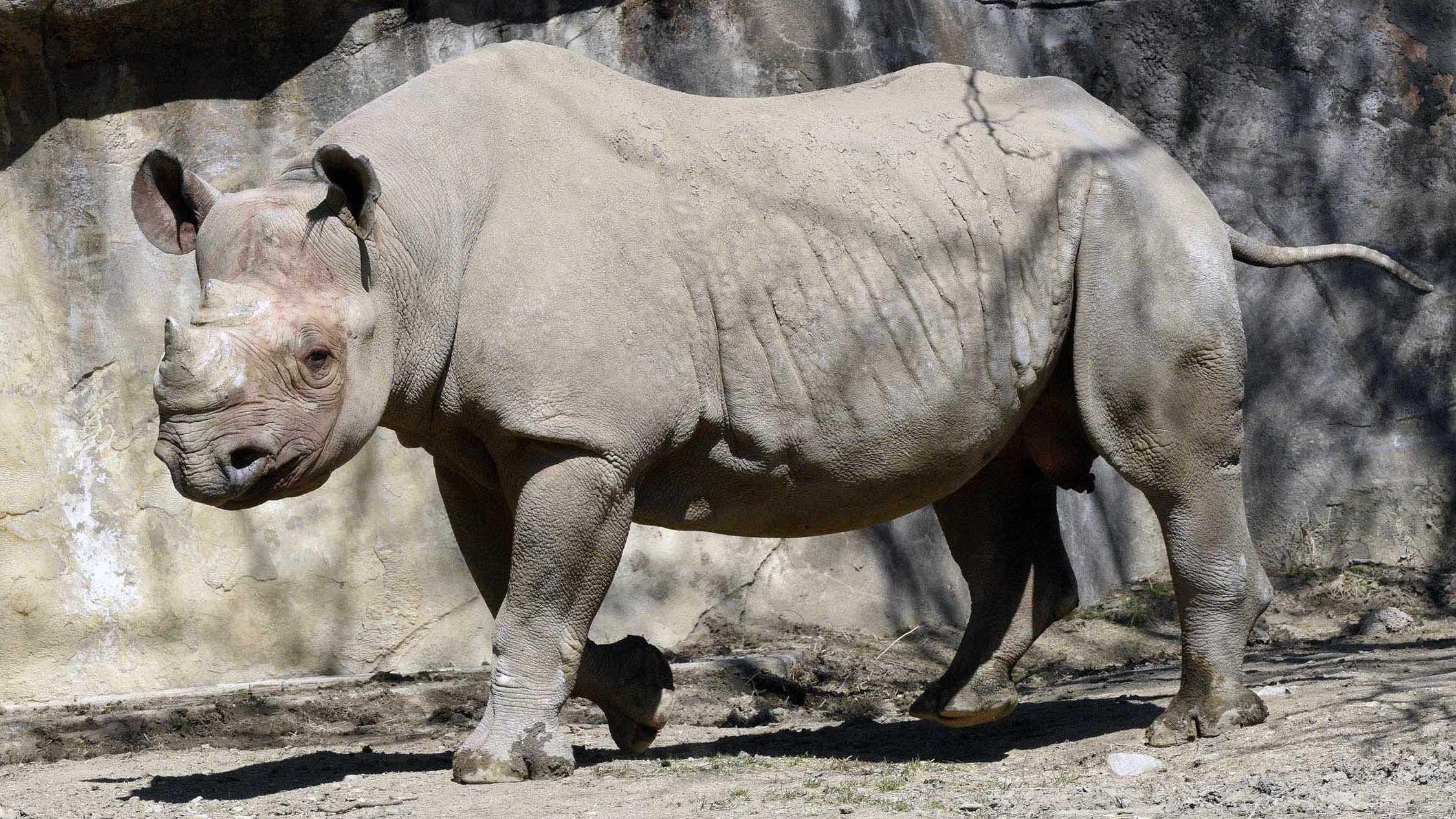 Nakili, the eastern black rhinoceros. (Jim Schulz / CZS-Brookfield Zoo)
There's a 3,000-pound hole in the heart of Brookfield Zoo staff. It was announced Wednesday that Nakili, the zoo's 33-year-old eastern black rhinoceros, was euthanized.
The rhino — who came to the zoo in 1994 — was diagnosed with kidney disease last summer, which had progressed to the point where supportive care was no longer feasible, officials said. 
Despite his size, Nakili was described as a gentle giant by staff. 
"Nakili was a favorite among the animal care staff, volunteers and zoo-goers," who hopefully were "inspired by him to care more about his species and the natural world," said Joan Daniels, senior director of hoofed mammal care and conservation, in a statement. 
Nakili was the oldest male of his kind living in an accredited North American zoo.
The eastern black rhino is the most endangered of the three black rhino subspecies, with an estimated population of just 740 remaining in the wild in Africa. The greatest threat to the rhinos is poaching, with the animal's horn highly sought after by collectors for medicinal purposes or display.
Brookfield Zoo is still home to Layla, a female eastern black rhino. 
Contact Patty Wetli: @pattywetli | (773) 509-5623 |  [email protected]
---