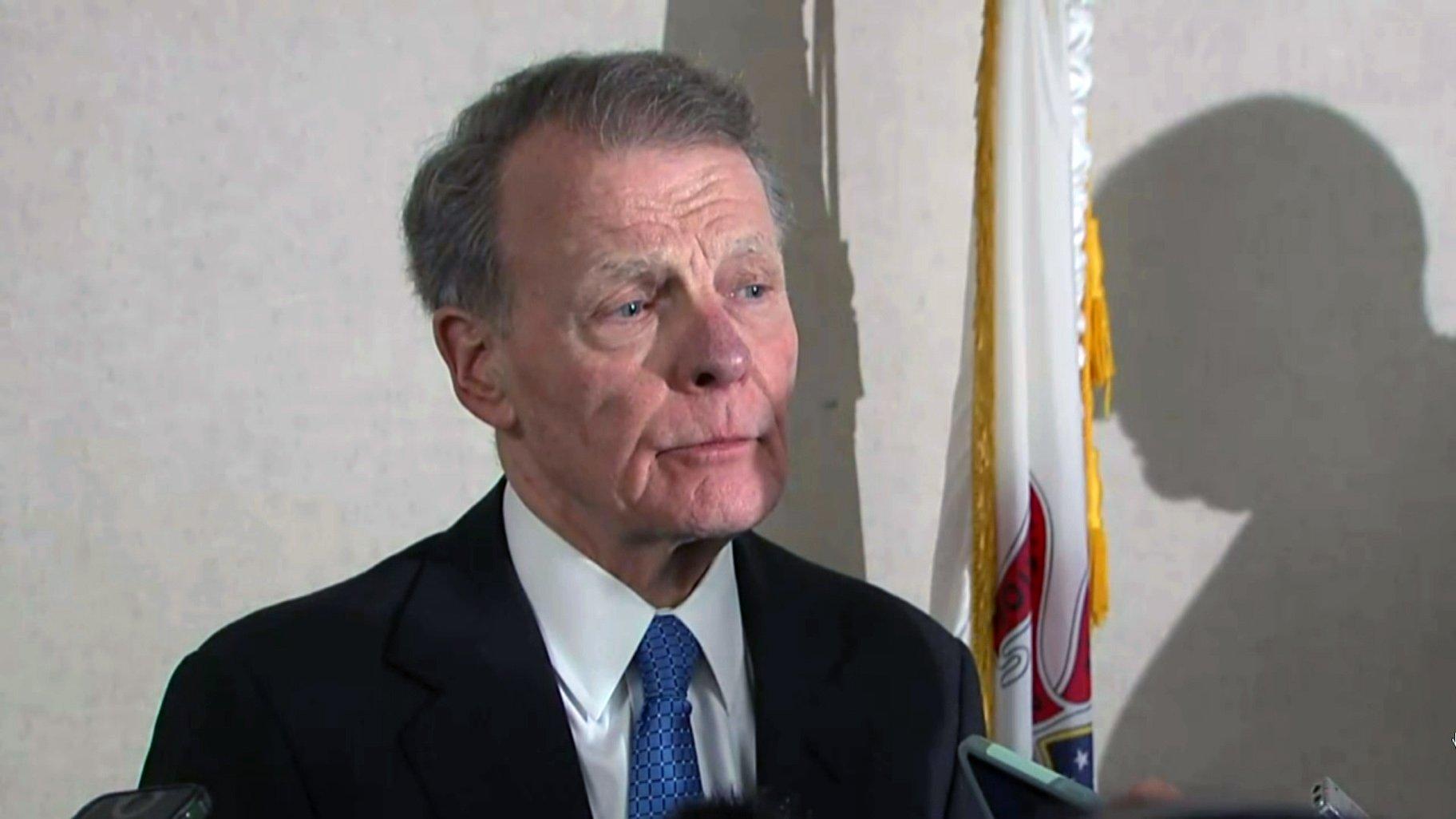 (WTTW News)
When jurors Tuesday convicted a quad of Illinois power players on corruption charges, former Illinois House Speaker Michael Madigan wasn't among them.
Madigan wasn't on trial.
But he was at the heart of the case, with a juror telling journalists that Madigan "really did cause all this to happen."
A federal jury found former ComEd CEO Anne Pramaggiore and ComEd lobbyists Mike McClain, Jay Doherty and John Hooker guilty on all counts for their involvement in a long-running scheme to ingratiate themselves and the company with Madigan through jobs and internships for his allies.
Read More: 'ComEd Four' Found Guilty of Conspiring to Bribe Former Illinois House Speaker Michael Madigan
As arguably the state's most powerful politician, Madigan was in a position to help advance ComEd's interests as the electric utility worked to get laws passed that wielded huge profits for it and then-parent company Exelon.
Since their mid-March selection for the historic trial, members of the jury were privy to an inside look at Illinois' political structure and Madigan's maneuvering of it, even hearing the infamously taciturn lawmaker on phone calls he didn't know the FBI was recording.
Madigan had a reputation as untouchable — so careful that he didn't use a cell phone or email, so cunning (or to critics, conniving) and well-versed on the law that he may get close to the edge without ever breaking it.
He still maintains he never did, per the rare public statements issued since news of the ComEd scandal broke.
"Throughout my 50 years as a public servant, I worked to address the needs of my constituents, always keeping in mind the high standards required and the trust the public placed in me," Madigan said in a March 2022 statement, in response to his own indictment on racketeering charges. "I adamantly deny these accusations and look back proudly on my time as an elected official, serving the people of Illinois."
Madigan and his longtime political confidant, McClain, are set to go to court in that case in spring 2024.
Madigan served as speaker for all but two years from 1983 to 2021, when — on the heels of the ComEd scandal coupled with complaints about his office's handling of sexual harassment allegations at the height of the #MeToo movement — a revolt led by Democratic women members of the Illinois House forced him to suspend his bid for a 19th term in the powerful role as the chamber's leader.
Madigan's fingerprint is still felt in political circles, with lobbyists whose careers were boosted through connections to Madigan among those with the biggest contract books, and systems and practices put in place during Madigan's long tenure still in place.
Republican legislators say not enough has changed since Madigan's ousting.
"We have had an opportunity to tackle ethics in our statehouse for years. This trial has been a costly seven-week reminder of just what is wrong in state government," House GOP leader Tony McCombie said in a statement. "This guilty verdict has proven that the system of doing business in Springfield is broken. This should not have been the first step to rooting out corruption in Illinois, but after today, it is clear there must be a sense of urgency in bringing back the people's trust in state government."
Democratic Senate President Don Harmon, meanwhile, said that the General Assembly has taken "concrete steps to discourage bad behavior. But most importantly, I believe we have people committed to behaving better."
Harmon said the trial put on display behavior that "was shockingly gluttonous and unhealthy to democracy."
---