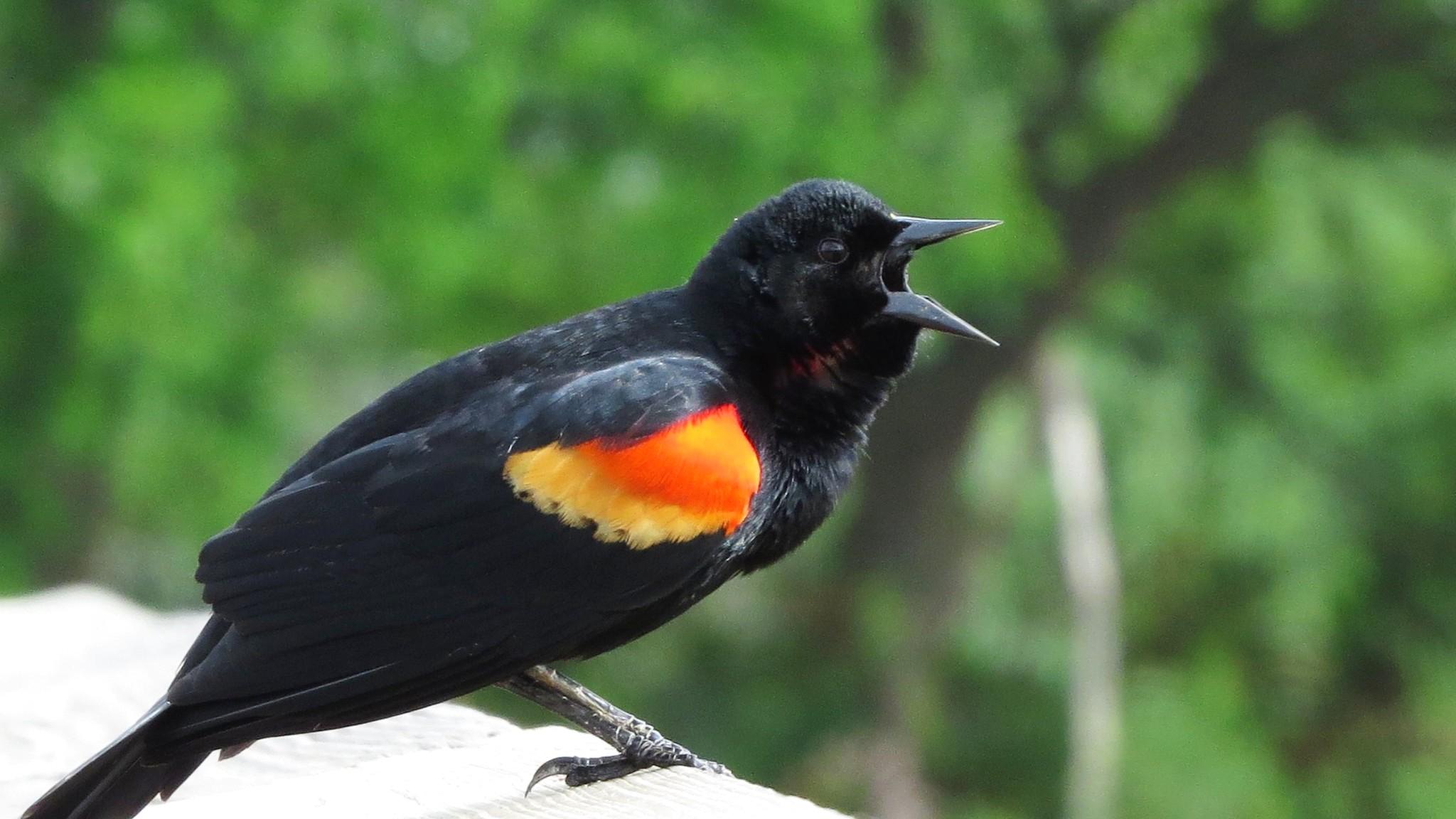 The red-winged blackbird was among the most observed species in Chicago for the 2022 City Nature Challenge. (Susan Young / Flickr Creative Commons)
On your mark, get set, make some nature observations.
It's time for the annual City Nature Challenge, a friendly global competition among hundreds of cities, running from Friday through Monday at 11:59 p.m.
The Chicago Metro team — and by team, we mean every single person who lives in the metro area — will be looking to top its 2022 results, in which nearly 1,000 participants logged over 9,000 observations of more than 1,300 different species.
It was a great showing, but still well off the mark of the close to 47,000 observations notched by the Greater Boston team. La Paz, Bolivia, is in an altogether different stratosphere, having tallied more than 137,000 observations.
Here's how to help boost Chicago in the standings: Submit photos of wild plants, animals and fungi to the free iNaturalist mobile app or website at any time during the challenge. Be sure to select the City Nature Challenge 2023 project, Chicago Metro when you upload. That's it.
Observations from the following counties will count toward Chicago's totals: Cook, DuPage, Grundy, Kane, Kankakee, Kendall, Lake, McHenry and Will in Illinois; Jasper, Lake, Newton and Porter in Indiana; and Kenosha County in Wisconsin. Hey, if Toledo and Akron can form a single Ohio squad, "Chicago" can absolutely recruit outside its borders.
As a reminder, the focus is on "wild nature." A backyard squirrel counts, your pet lizard does not. Dandelions in a forest preserve count, your neighbor's prized azalea does not.
Among the goals of the project is to shine a spotlight on the diversity of urban nature. In Chicago, the timing of the challenge unfortunately hits before parks and preserves have fully awakened from winter, but there is still plenty of life out there from spring ephemeral wildflowers to our hardy year-round birds to turkey-tail mushrooms.
To help inspire folks, organizers of the Chicago effort have created daily location and species challenges.
— Friday location: back yard. Species: bugs.
— Saturday location: nearest park or green space. Species: birds.
— Sunday location: nature center or sanctuary. Species: plants.
— Monday location: your block. Species: plant and animal interactions (e.g., trees and squirrels).
Final results will be announced May 8.
Contact Patty Wetli: @pattywetli | (773) 509-5623 |  [email protected]