From Stevie Wonder and high-fashion models to everyday people all over the world, a photographer helped capture Black beauty and power in the 1960s and '70s. His name was Kwame Brathwaite, and he died soon after an exhibition of his work opened at the Art Institute of Chicago earlier this year.
"He's essentially synonymous with the Black is Beautiful movement, in developing the aesthetic that we associate with it, and creating the images that allow us to look back and understand its trajectory," said Grace Deveney of the Art Institute of Chicago.
Brathwaite photographed jazz vocalist Abbey Lincoln and reggae giant Bob Marley — and he toured the world to promote Pan-African creativity.
"You really see his career developing over time and these connections made with various people and just the richness of his engagement and his commitment to both documenting Black culture, celebrating it and creating it all at the same time," Deveney said.
Brathwaite organized fashion shows and concerts. He photographed album covers. And he used his darkroom skills to shed light on pivotal moments of positivity and empowerment.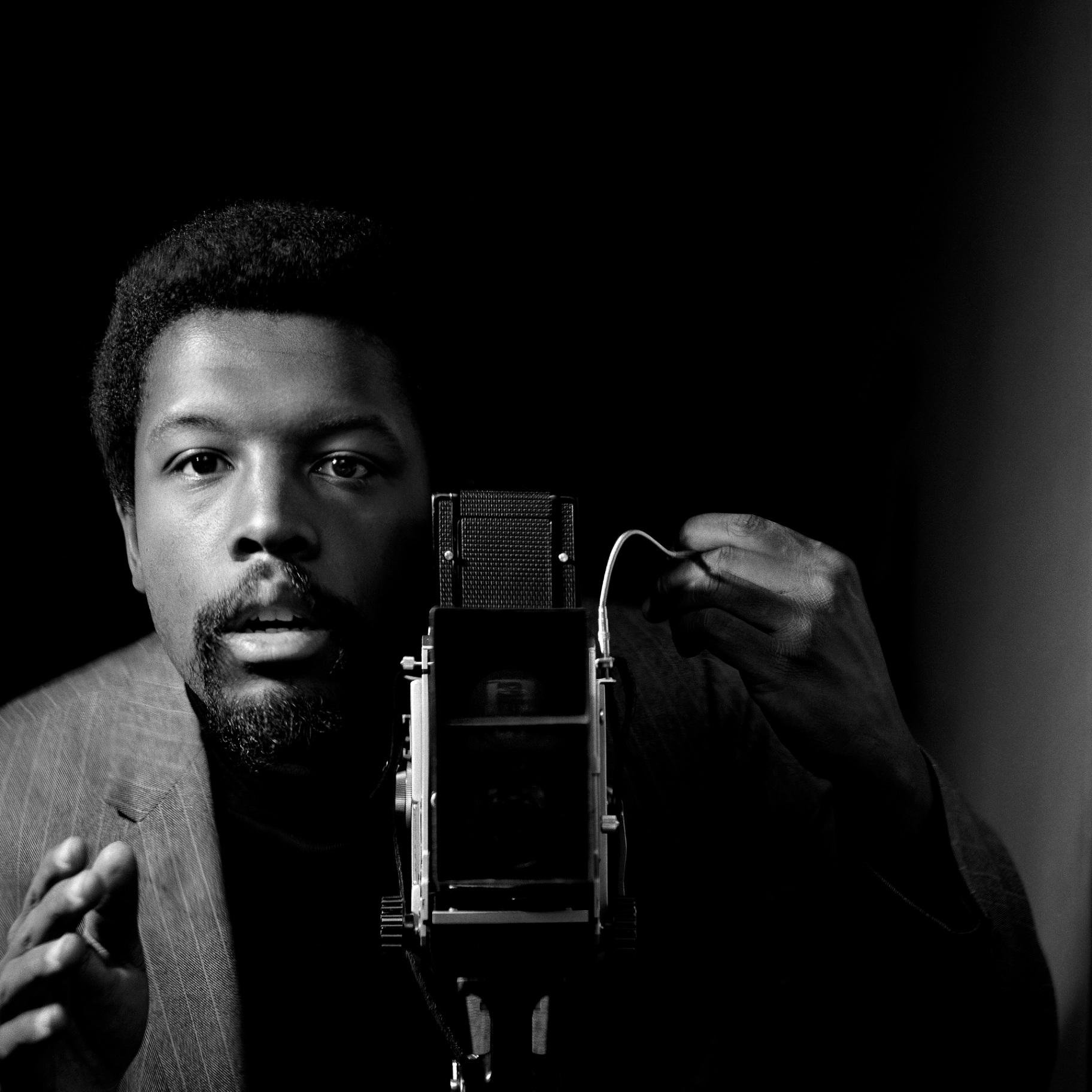 Kwame Brathwaite. Untitled (Self-Portrait Taken in AJAS Studio), about 1964. The Art Institute of Chicago, promised gift of Ralph and Nancy Segall. © The Kwame Brathwaite Archive
"He was passionate about black-and-white photography and really thought carefully about his printing — how to bring out Black skin tones, Black hair, and to bring out these tones and textures that film wasn't necessarily developed to process accurately," Deveney said.
A photographer for seven decades, Brathwaite found inspiration in music and musicians.
"Throughout his career making photographs, he's constantly reviewing albums and reviewing festivals, and music and photography for him are very intertwined," Deveney said. "They're intertwined at the level of composition. He was interested in thinking about his photographs as responding to or relating to the rhythm of Black music."
It's almost as if one can hear the images sometimes.
"Something I love about the exhibition is how, when you spend time with it, you can see the connections across various mediums and across various communities and moments in time," Deveney said.
Brathwaite died on April 1 at the age of 85. The exhibition of his work is in the Modern Wing of the Art Institute of Chicago until July 24.
---