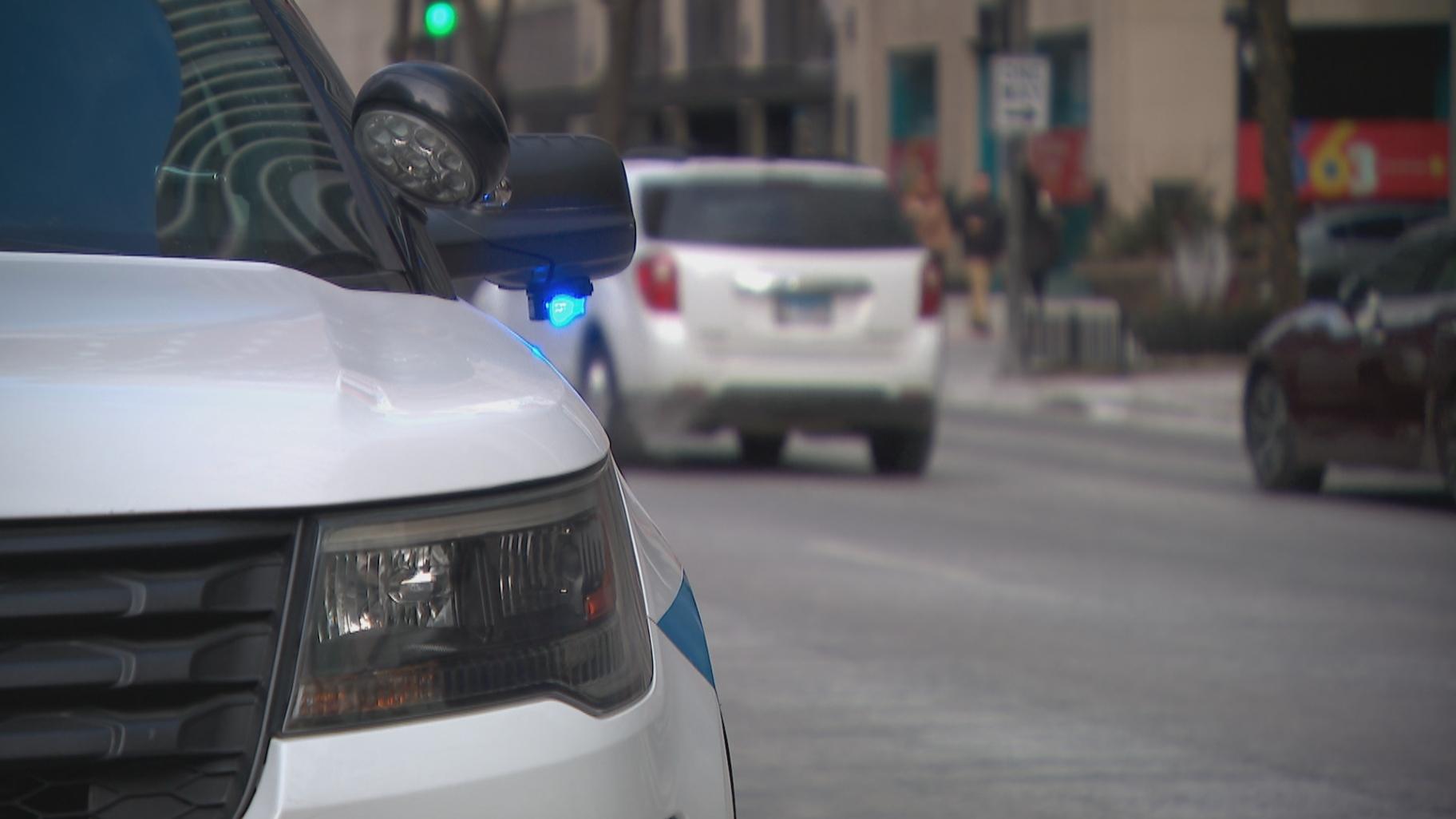 (WTTW News)
Chicago police are warning South Side residents after more than a dozen vehicles were either stolen or attempted to be stolen this month from neighborhoods including Bridgeport, McKinley Park and Back of the Yards.
The Chicago Police Department on Monday issued a community alert after 14 separate incidents over the past 10 days.
According to police, owners legally parked their vehicles on the street, then returned later to find them missing. In other cases, owners would find that one of the windows on their vehicle had been broken and the steering column had been peeled in an attempt to take the vehicle.
The number of motor vehicle thefts reported throughout Chicago this year as of March 19 (6,421 incidents) is up a whopping 136% over the same time last year (2,726 incidents), according to CPD data.
The community alert did not provide any description of the possible offenders, but police warned residents against leaving their keys in their vehicle or leaving it running while unattended.
Police said Kia and Hyundai owners can obtain anti-theft steering wheel locks from their local Chicago Alternative Policing Strategy (CAPS) office and all 22 police districts can provide residents with a traceable marking etched into their vehicle's catalytic converter.
The reported incidents occurred at the following locations:
4200 block of South Archer on March 16 at 8:31 a.m. 
700 block of West 50th Street on March 16 between 8:30–9:30 p.m. 
5000 block of South Princeton Avenue on March 16-17 at 5:20 p.m.  
5300 block of South Artesian on March 17-18 between 11 p.m.–9:30 a.m.  
5100 block of South Loomis on March 19-23 between 8 a.m.–!2:05 p.m. 
5300 block of South Lowe on March 19 between 1–5:05 p.m.  
4600 block of South Laflin on March 20 between 11:20–11:40 p.m.  
200 block of West 24th Street on March 21 between 3–5:45 p.m.  
600 block of West 46th Place on March 21 between 4:30–7:30 p.m. 
5300 block of South Marshfield on March 21 at 9 p.m. 
4400 block of South Troy on March 22 at 5:15 p.m. 
220 block of West 24th Street on March 22 at 5 p.m.
500 block of West 45th Street on March 24 between 10:15–10:25 p.m.  
3500 block of South Hamilton on March 25-26 between 5:30–2 p.m.
Anyone with information about the vehicle thefts can contact Area One detectives at 312-747-8384.
Contact Matt Masterson: @ByMattMasterson | [email protected] | (773) 509-5431
---