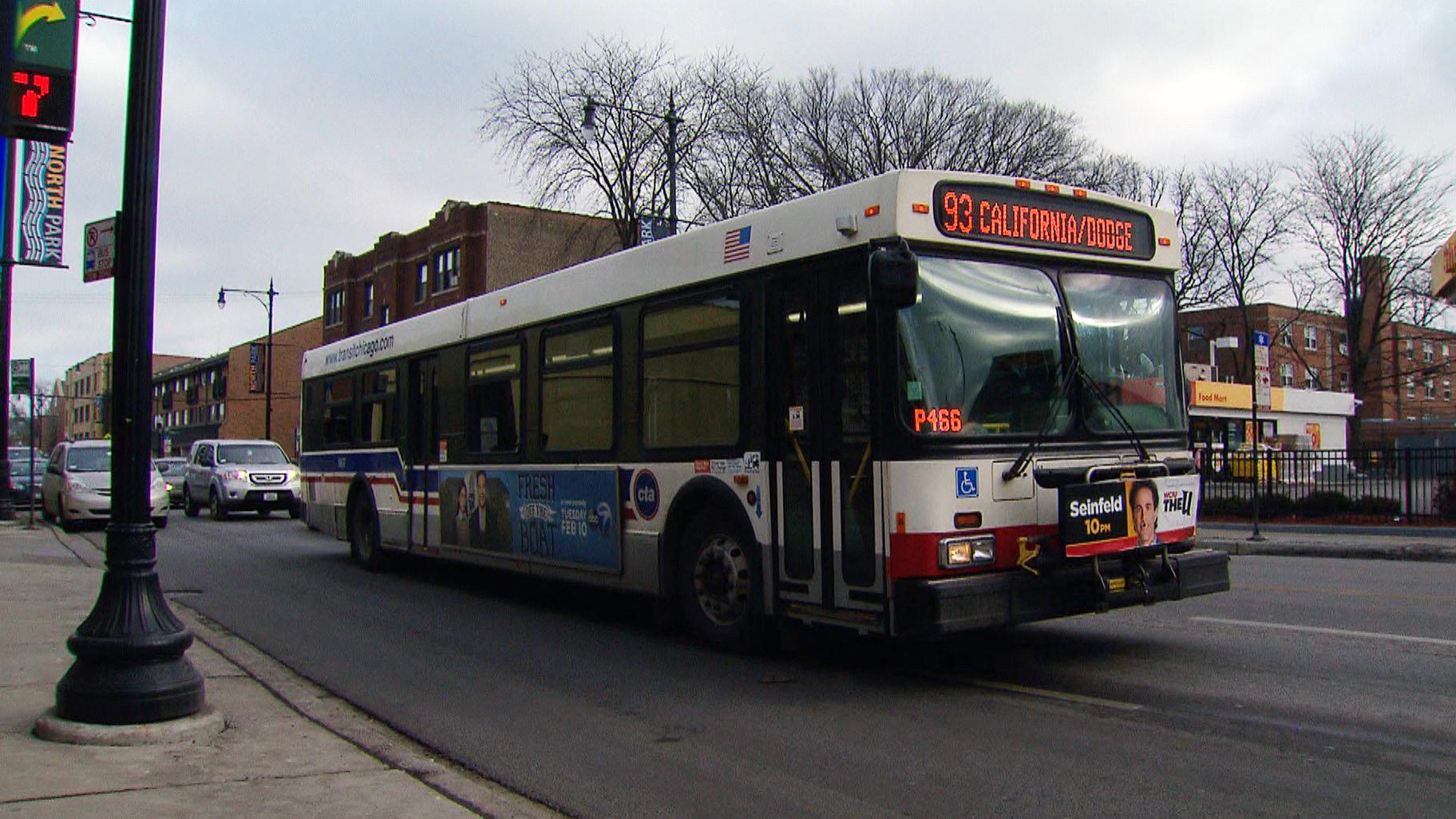 (WTTW News)
The Chicago Transit Authority is set to hold a job fair for full-time bus mechanics and operators at its West Loop headquarters on Friday, the latest in a series of recruitment efforts as the transit agency climbs out of a major staffing crunch.
The job fair, scheduled for 9 a.m. to 3 p.m. at the CTA's 567 W. Lake St. main office, will give job seekers a chance to attend information sessions on the bus positions and apply on site. Hourly rates for operators and mechanics have recently increased to $28.99 and $40.59, respectively. The agency is also offering $1,000 hiring and retention bonuses for new employees who stay for at least a year.
The CTA says it has been aggressively recruiting new hires as it tries to address a staffing shortfall that's had major effects on service and reliability. A CTA spokesperson told WTTW News last month that the agency currently has 600 open bus operator jobs, with about 120 new drivers going through the training process.
According to its "Meeting the Moment" scorecard, the CTA hired 452 bus operators last year, two more than its self-imposed goal. The agency plans to hire 700 bus operators in 2023, with 88 new drivers already on board this year.
At February's board meeting, CTA President Dorval Carter touted a late January job fair that drew more than 600 applicants for jobs as a bus operator or mechanic.
"This was our most widely attended job fair in recent years," Carter said, noting that so many applicants were interested that staff had to set up additional computer stations on the fly to accommodate everyone.
WTTW News has previously reported that the CTA has leaned heavily on overtime work by bus and train operators as the agency struggled to hire enough workers to keep up with employee departures.
Records show that 14.5% of the agency's operator workforce was paid for average weeks of 50 hours or more in 2022. That's an increase from 13.6% of operators in 2021.
"Strengthening the CTA workforce is among our top priorities in 2023," the agency told WTTW News in a statement. "The workforce shortage we are facing is a national issue, as such we anticipated seeing a slight increase in operators earning over-time pay in 2022. We are now competing with numerous other industries for qualified candidates to fill positions that require Commercial Driver's Licenses, as such, we've taken numerous and extraordinary steps to remain competitive in the marketplace."
Contact Nick Blumberg: [email protected] | (773) 509-5434 | @ndblumberg
---