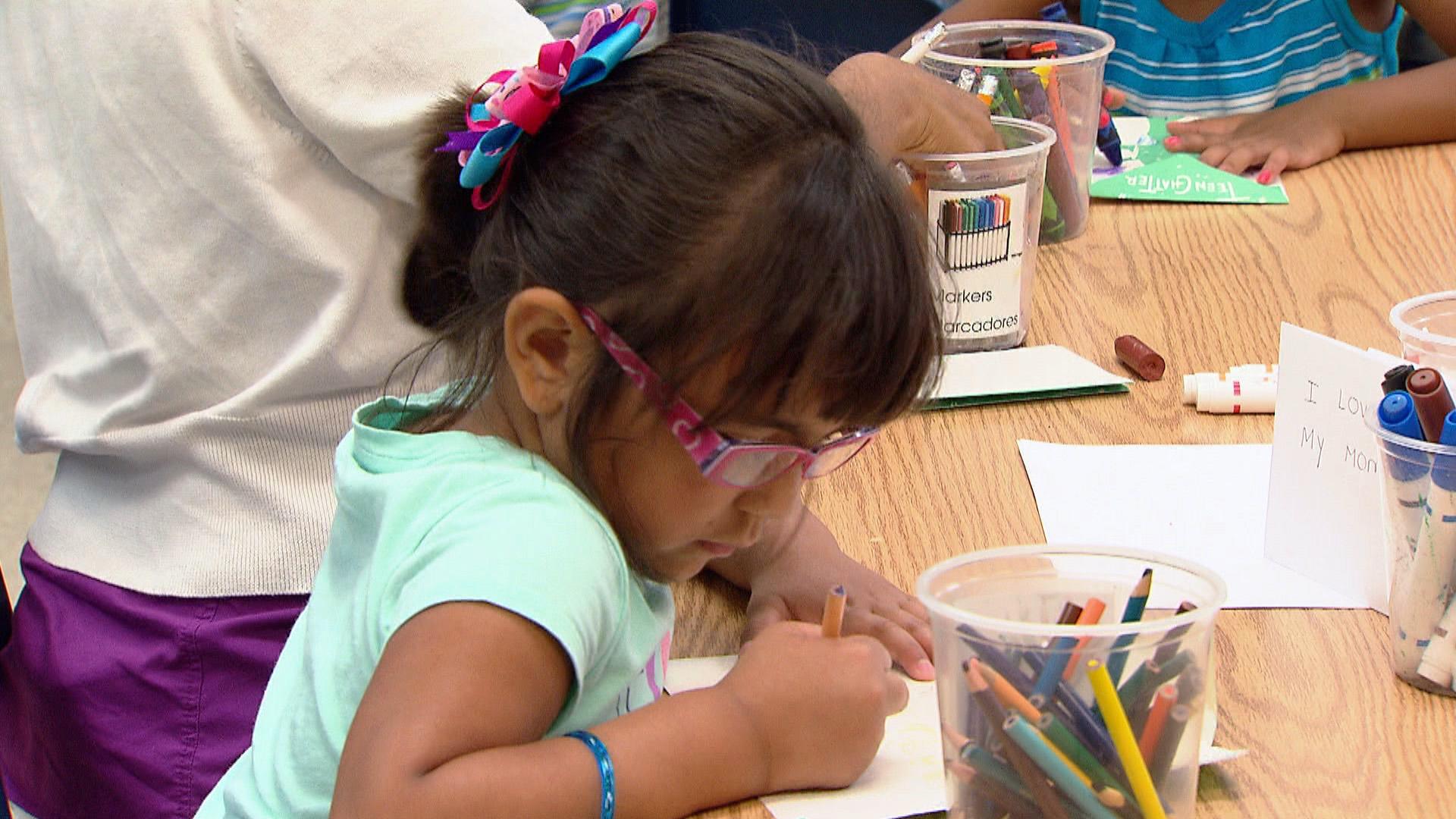 (WTTW News)
An additional 5,000 children will be able to go to preschool next year under a proposal Gov. J.B. Pritzker will introduce Wednesday when he pitches his 2024 fiscal year plan to legislators and the public.
It's the first leg of a multi-year effort he's dubbed "Smart Start" that will in time add 20,000 more preschool slots – enough, according to the governor's office, to cover every 3- and 4-year-old in the state. It fleshes out a promise he introduced in mid-January during his inauguration speech.
Illinois was already supposed to be at the point where pre-K was universally available to all children that age thanks to the Preschool for All law signed in 2008 by Gov. Rod Blagojevich, who got headlines for the move. 
Pritzker said his plan is different, because Illinois is now on better fiscal footing. 
"And so when I say that we're aiming to continue to invest in early childhood, it's based on the knowledge that we finally have our fiscal house in order," he said. "You could say that 'well, gee promises that people made in the past.' That's not me, but promises people made in the past weren't fulfilled. This is one where I have a really multi-decade commitment to this arena and believe this is the most important thing that we can be doing."
The governor pointed to research, including from University of Chicago economist James Heckman, about the dividends later in life for early childhood support.   
First priority will go to children from low-income families or those who reside in childcare deserts. The state will use some of the $75 million extra Pritzker wants to spend on early childhood education to help begin to close those coverage holes.
Chicago Public Schools already purports to offer "safe-in-person early learning options available for every 0–5 year-old in Chicago." 
Pritkzer also wants to retool how the state pays those contracted to provide daycare for children from low-income families, as a means of creating greater capacity.
"The overall labor shortage that we're seeing across the state right now can't be addressed without growing the availability of childcare for working families. And as preschool availability increases under this plan, there will be an even greater need for childcare options to pair with it," Pritzker said. "But Illinois' current child care assistance program is based on unreliable and unpredictable funding. That makes it hard for providers to invest in their workers or to grow."
Administration officials said the changes would take years, but would move away from funding based on attendance, which fluctuates based on parents' work schedules or if children get sick, "even though their fixed costs for providing services don't change, as any small business owner can tell you that causes tremendous uncertainty for the future," Pritzker said.
Daycare providers have been quitting for better-paying jobs; Pritzker's team said the goal is to move from paying wages that rest around $13 an hour up to between $17-$19 within the next four years.
Other planks of Smart Start call for a expanding home visits to children at risk, and a $40 million bump in early intervention services, which Pritzker said will both increase pay for providers and allow "thousands of children and their families to maintain critical access to these services" which give "children from birth to age three with developmental delays, autism or other diagnosed medical conditions the services they need, including for speech and language challenges and occupational and physical therapies"
"For years these families have suffered from underfunding of early intervention services, not any longer," Pritkzer said.
In total, the tab for Smart Start would run $250 million in its first year, the governor said. Another $100 million state dollars have been set aside for building out early childhood facilities, as was previously allocated under the state's Rebuild Illinois infrastructure program.
The governor said the state has the money to pay for it given strong revenue projections.
"We've, of course, got the economic forecaster that we rely upon … predicting a mild recession. So that's built into the revenue forecasts. But as you've seen, we have had significantly stronger revenues over the last couple of years, most of which has come from regular sources for state revenue." he said. "And I would just point out that we've been conservative every year at projecting those revenues and we continue to be going into FY 24."
But Comptroller Susana Mendoza, a Democrat responsible for paying the state's bills, on Tuesday told WTTW News that Illinois should be careful about starting new programs, particularly given the potential economic hits on the way.
Mendoza said after regular budgeting, any additional revenue should first be dedicated to the state's emergency fund and to the underfunded pension systems.
"When we're done with those fiscally disciplined approaches, whatever money is there we really need to be cautious about how we spend it. I would suggest that the best thing to do is not to create new programs that are going to require year to year additional spending," Mendoza said.
Beyond that, Mendoza said Illinois should put leftover funds toward current successful programs, like the Monetary Award Program that covers tuition grants for low-income college students.
Mendoza said that does not necessarily mean that she would not support or that she does not believe in new programs, and had yet to hear the specifics of Pritzker's pitch.
Asked about the comptroller's warning, Pritzker pointed to his relying on conservative revenue estimates and said Mendoza "doesn't do the revenue estimates for the state, never has. And she is proposing her own idea for increased spending."
Follow Amanda Vinicky on Twitter: @AmandaVinicky
---