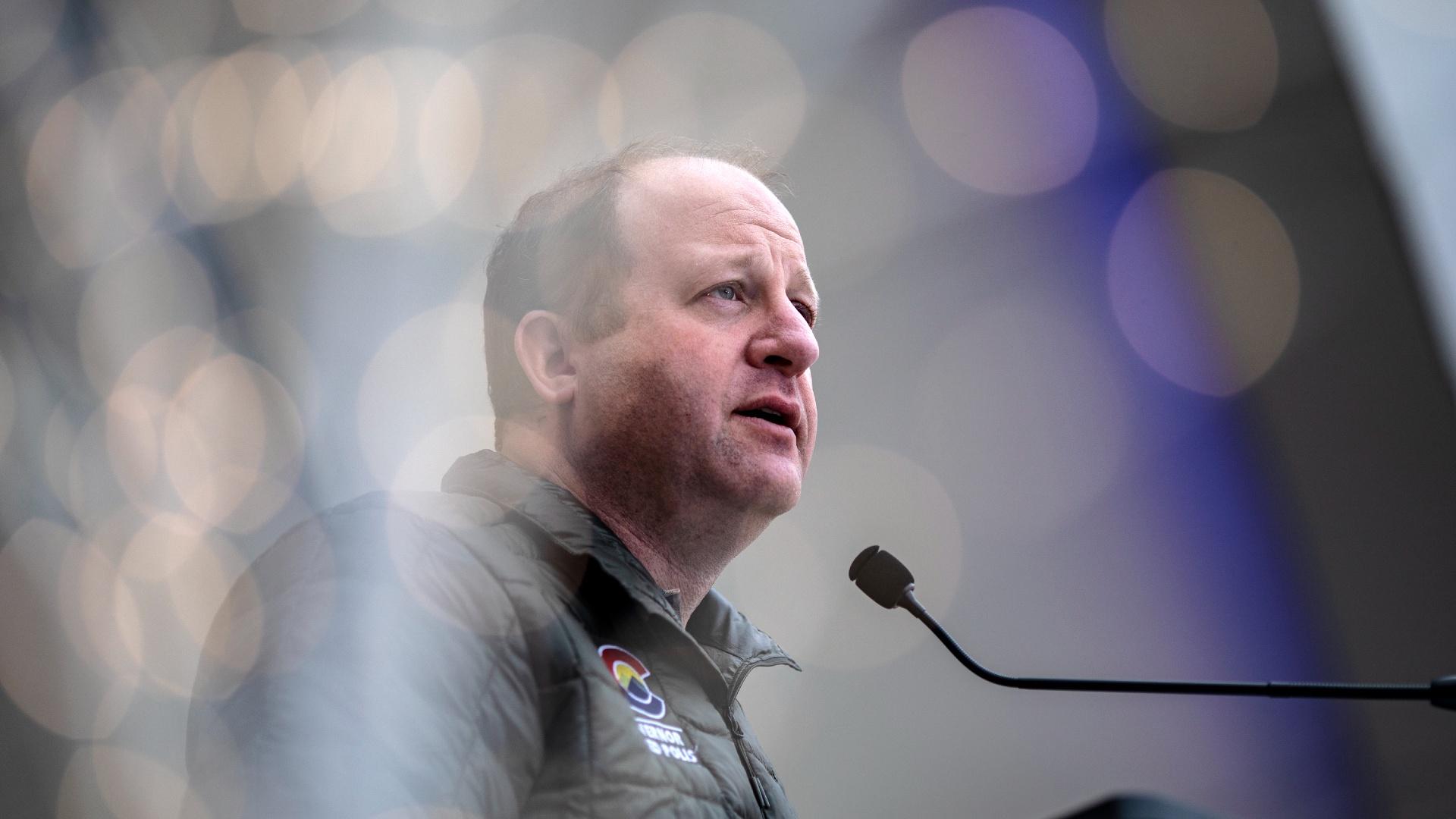 Gov. Jared Polis had earlier announced Colorado would send migrants out of the state to their intended destinations. (Chet Strange / Getty Images / FILE)
(CNN) -- After earlier announcing that Colorado would help asylum-seeking migrants leave the state for their intended destinations, Gov. Jared Polis said the state would not be sending additional buses of migrants to New York City and Chicago following "a very productive conversation" with the mayors of both cities, according to a press release from his office.
Chicago Mayor Lori Lightfoot and New York City Mayor Eric Adams had previously warned in an open letter to Polis the drawbacks of such a plan, stating local governments were struggling to handle an ongoing influx of migrant arrivals.
"Continuing to bus asylum seekers to Chicago and New York City would only exacerbate the challenges the two cities currently face and would also further victimize these mostly vulnerable individuals," Lightfoot and Adams said in the joint letter.
Following a conversation with the mayors, Polis said Saturday the last busload of migrants to New York City will arrive there Sunday and no other buses were due to arrive in Chicago.
Polis' office announced on Jan. 3 its initial plan to bus migrants elsewhere, citing earlier extreme winter weather canceling transportation and stating "70% of the migrants arriving in Denver don't have Colorado as a final destination."
He said helping the migrants reach their final destination was part of Coloradans' shared values of assisting people fleeing oppression and noted the state worked with "culturally competent navigators to ensure that each individual is voluntarily making their decision."
The three Democratic officials all agreed that the federal government should step in and assist cities and states in addressing issues arising from the ongoing migrant crisis.
"Let us work together to advocate to the federal government for a national solution that responds to this need," Mayors Lightfoot and Adams said in their joint letter.
Polis said Saturday, "While the federal government and Congress, unfortunately, have failed the American people on immigration reform and border security, Colorado continues to assure culturally competent and humane support to help assist migrants escaping oppression."
Since spring, thousands of asylum seekers have been bused to cities away from the southern border, often at the direction of Republican state officials who have been critical of federal border policies.
The Colorado governor said his state's emergency management team coordinated "with emergency management teams in New York and Illinois as well as with local immigrant service organizations in those states" when sending over migrants -- unlike other states which have orchestrated high-profile arrivals with little to no warning, including Martha's Vineyard in Massachusetts and Vice President Kamala Harris' Washington residence.
As of Jan. 4, nearly 36,400 asylum seekers have entered New York City's emergency intake system, and Chicago has received 3,854 asylum seekers from Texas alone, according to the mayors' letter.
CNN has reached out to the New York City Mayor's Office of Immigrant Affairs regarding the number of buses expected to arrive from Colorado Sunday.
The-CNN-Wire
™ & © 2023 Cable News Network, Inc., a Warner Bros. Discovery Company. All rights reserved.
---