Bald Eagles
Apr 29, 2022
|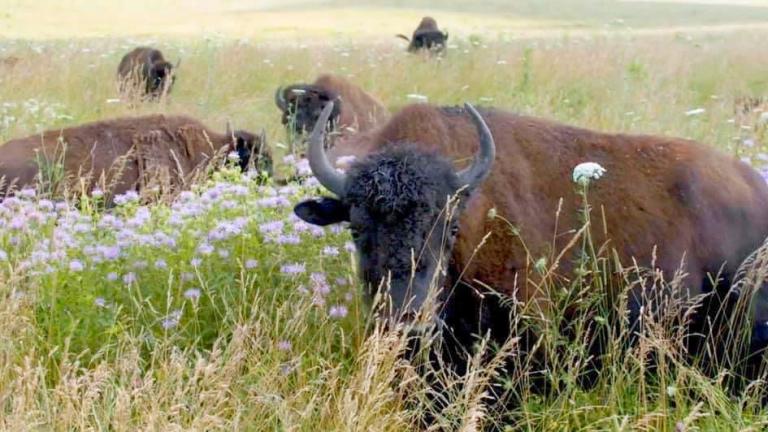 The recent births highlight the success of restoration and conservation efforts in Illinois.
Apr 6, 2022
|
NextEra Energy subsidiary ESI Energy pleaded guilty to three counts of violating the Migratory Bird Treaty Act during a Tuesday court appearance in Cheyenne, Wyoming. It was charged in the deaths of eagles at three of its wind farms in Wyoming and New Mexico.
Feb 15, 2022
|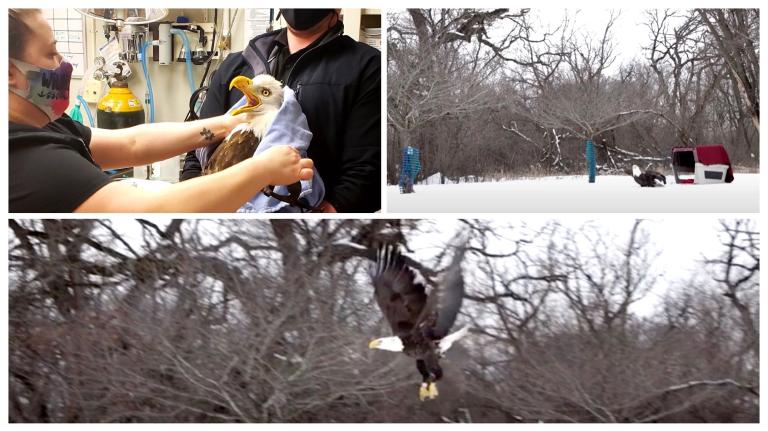 The eagle was released back into the Cook County preserve where it was found New Year's Day, bleeding profusely. The raptor quickly reunited with its mate after more than a month apart.
Jan 12, 2022
|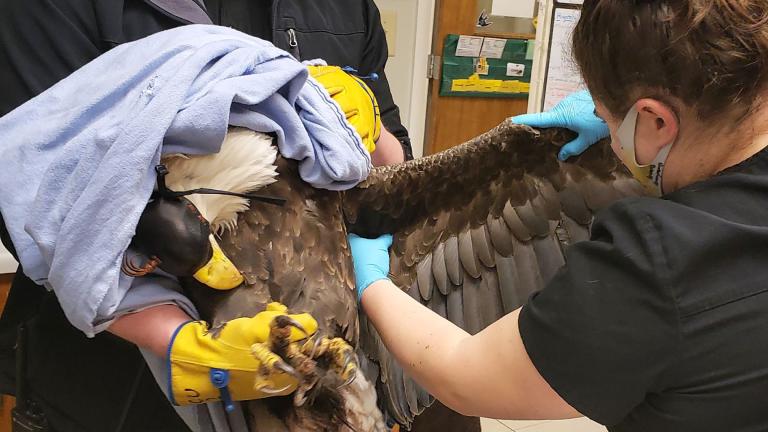 Eagles don't eat rat poison, but they do eat the critters that take the bait. The powerful toxins keep blood from clotting, and a recently rescued eagle would have bled to death from a tiny cut, said the veterinarian caring for the bird. 
Jan 8, 2021
|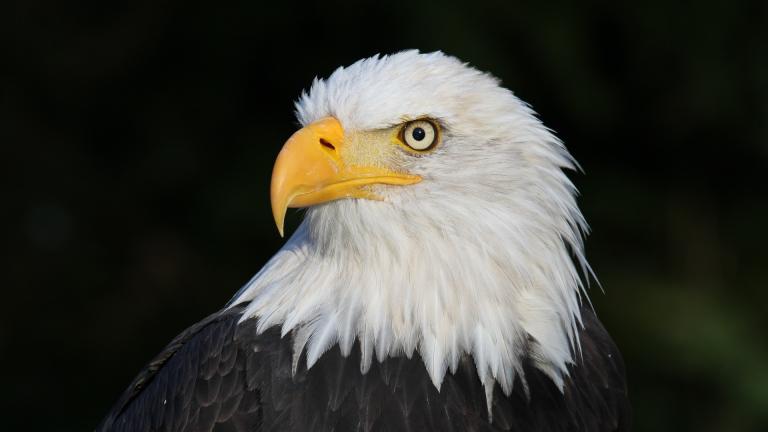 Thousands of bald eagles spend their winter in Illinois and there are a number of prime eagle-spotting sites in the Chicago region.