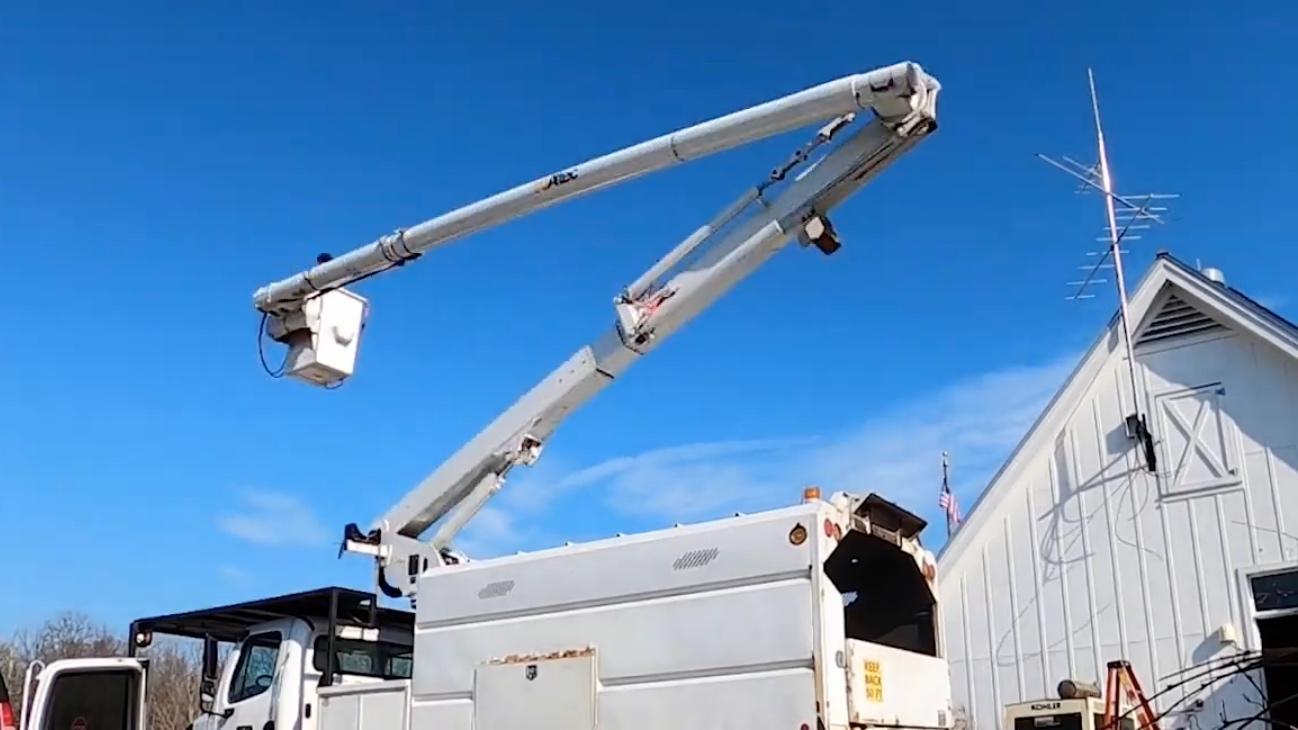 Motus antenna assembly at Ryerson Conservation Area. (Lake County Forest Preserves)
Lake County Forest Preserves has now joined a global wildlife tracking network, expanding the ability of researchers to follow the movement of migratory birds through the Chicago region.
A Motus antenna was recently installed at Ryerson Conservation Area in Riverwoods, adding to the handful of such receivers positioned in northeast Illinois. The receivers are "pinged" anytime a creature outfitted with a transmitter passes within range.
"What's gained is invaluable, real-time migration mapping information that provides insights into the animals' journeys, which can be used collaboratively in scientific research, conservation efforts and education," said Nan Buckardt, the preserves' director of education, in a statement.
The Motus tracking system was pioneered in Canada and has since spread throughout North and South America. To date, the network of antennas has been heavily concentrated in Ontario, Canada, and along the East Coast of the U.S.
The eastern Great Lakes region has also been quick to participate in Motus, but the western side has lagged. The University of Illinois placed a dozen antennas around the state and in late 2021, the Chicago Ornithological Society brought a Motus receiver online in Big Marsh Park on the city's Southeast Side.
The addition of the Ryerson receiver fills another gap in data collection. 
What's so revolutionary about the Motus system is the way it can identify not just the location of birds' breeding and wintering grounds, but all the places they visit in between.
"If we know where they stop along their migration routes, we know that that can be critical habitat for them to refuel and to rest," Buckardt said, which in turn can inform the decisions of land managers.
There are currently more than 1,500 Motus receivers in operation in 34 countries, with more than 300 species tagged with transmitters.
---
Contact Patty Wetli: @pattywetli | (773) 509-5623 |  [email protected]