An abandoned rail spur on 59th Street is inching toward becoming the elevated Englewood Nature Trail. Pictured in 2020. (Patty Wetli / WTTW News)
Federal officials popped into Chicago Friday to celebrate the awarding of a $20 million grant from the U.S. Department of Transportation to the Englewood Nature Trail.
"The check is coming, I promise you," pledged Polly Trottenberg, deputy secretary of the department, speaking at a press conference Friday.
The federal funds — part of $2.2 billion in RAISE grants disbursed among 166 recipients nationwide — come on the heels of a $6 million investment in the trail announced by the city of Chicago in April.
"This is a special moment," said Anton Seals Jr., lead steward of Grow Greater Englewood, who's credited as the visionary behind the nature trail. 
It's been nearly 20 years since an abandoned Norfolk Southern rail spur on 59th Street was identified as a prime opportunity for a trail in Englewood. Acquiring the land, which the city gained in a swap, became entangled in Norfolk Southern's controversial expansion of a nearby rail yard, and the need for environmental remediation has also slowed progress on the trail.
The nature trail — a proposed elevated 1.75-mile path for pedestrians and cyclists — is intended as the catalyst for broader development in Englewood, a neighborhood that's experienced decades of disinvestment.
"It's not just about the trail. It's about what we do on either side of the trail," said Mayor Lori Lightfoot.
Seals has long dreamed of the trail serving as corridor along which an agro-eco district could flourish, connecting urban farms and other green industries. The ultimate goal is to create an atmosphere in which people can live, work and play in Englewood.
"We deserve beautiful places and spaces," he said.
Sen. Dick Durbin said the trail provided the opportunity to flip the script on environmental justice. Rather than a community having to rally against polluting industries, the Englewood Nature Trail represents development of an environmental asset.
"It's going to be an emotional experience," Durbin said of the connection residents will have to nature.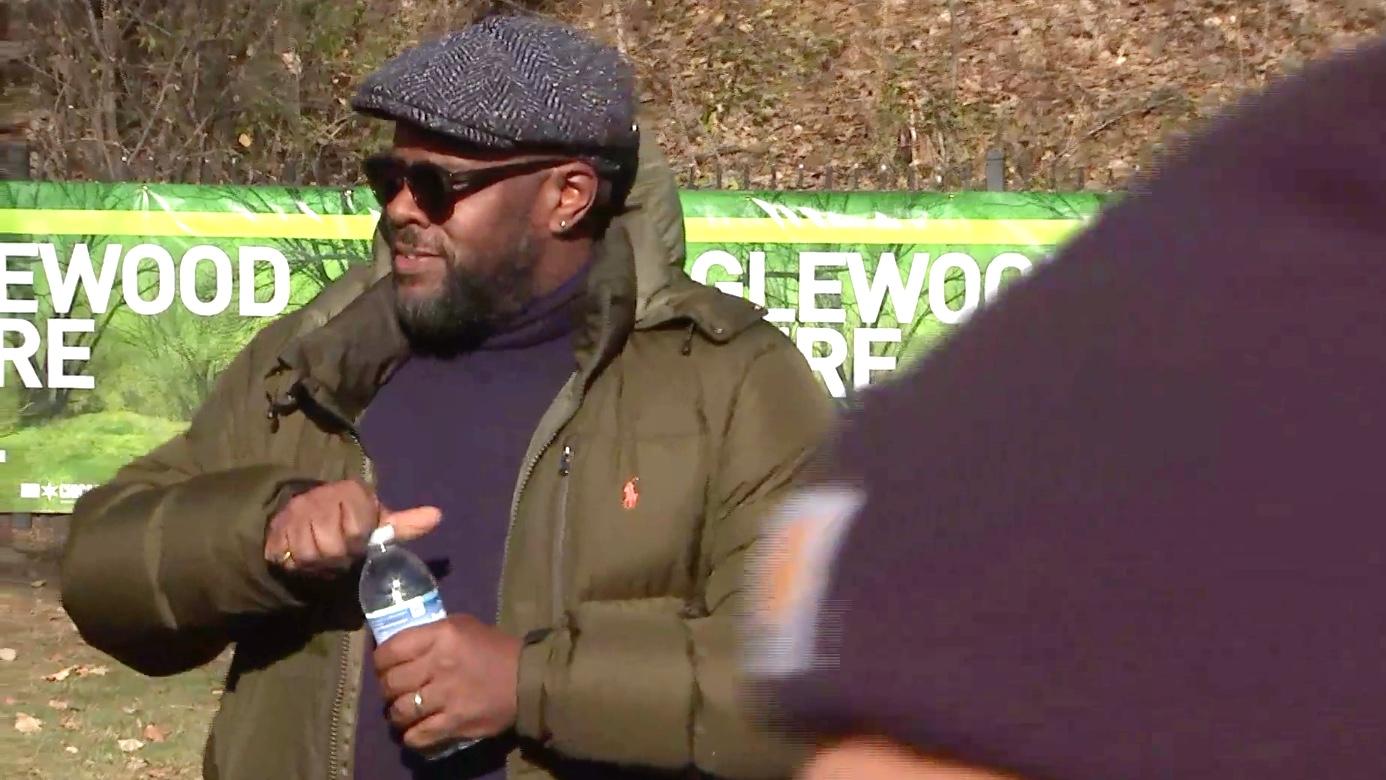 Anton Seals Jr., lead steward of Grow Greater Englewood, at a press conference celebrating a $20 million federal grant for the Englewood Nature Trail, Dec. 2, 2022. (City of Chicago livestream)
The agro-eco district would also ensure access to healthy food, an issue top of mind following Whole Foods recent decision to pull out of Englewood. 
"We're going to create a Black ecosystem of Black food," said Ald. Stephanie Coleman (16th Ward), a longtime champion of the trail. 
The projects most often referenced to characterize the Englewood Nature Trail are New York City's High Line and Chicago's own 606/Bloomingdale Trail, both rail-to-trail conversions. (In a bit of Second City flexing, Lightfoot ribbed Trottenberg, former NYC transportation commissioner, by asserting, "This is going to be so much better than the High Line.")
Supporters are wary of the comparison. 
"The people here (in Englewood) need us to be focused on them," said Seals. That means addressing concerns about gentrification, displacement and equitable employment opportunities on the front end.
The message from the project's supporters is that the trail is for Englewood, by Englewood, with community input prioritized at every stage.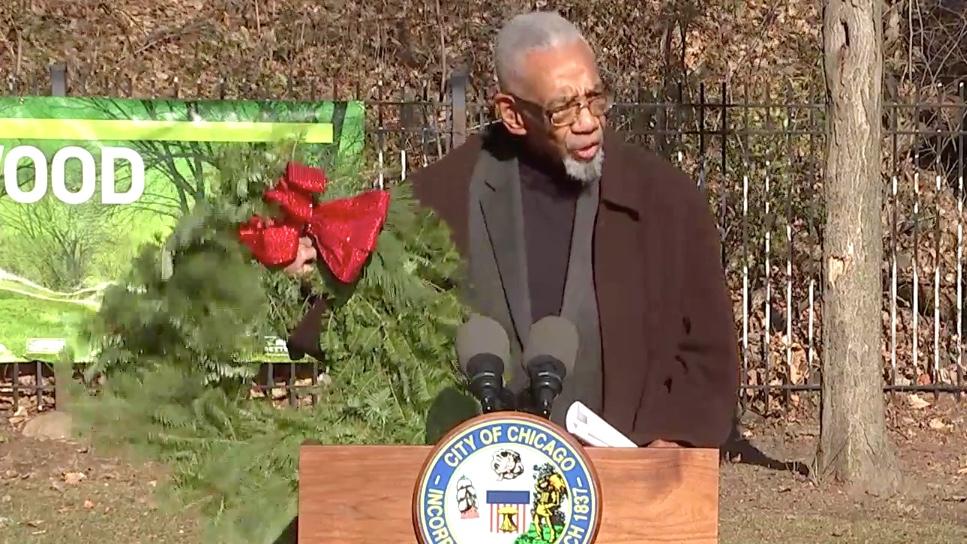 Retiring Cong. Bobby Rush holds up a Christmas wreath purchased at South Side Blooms, an expanding agro-eco business, during the Englewood Nature Trail press conference, Dec. 2, 2022. (City of Chicago livestream)
U.S. Rep. Bobby Rush, who announced in January he wouldn't seek re-election after representing a district including Englewood for 30 years, said he was overwhelmed with pride, passing the torch to Seals and Coleman.
"I'm almost like a proud grandfather, to let our young people assume the leadership they so richly deserve," Rush said. "Everybody is going to look on in amazement at Englewood."
Contact Patty Wetli: @pattywetli | (773) 509-5623 |  [email protected]
---