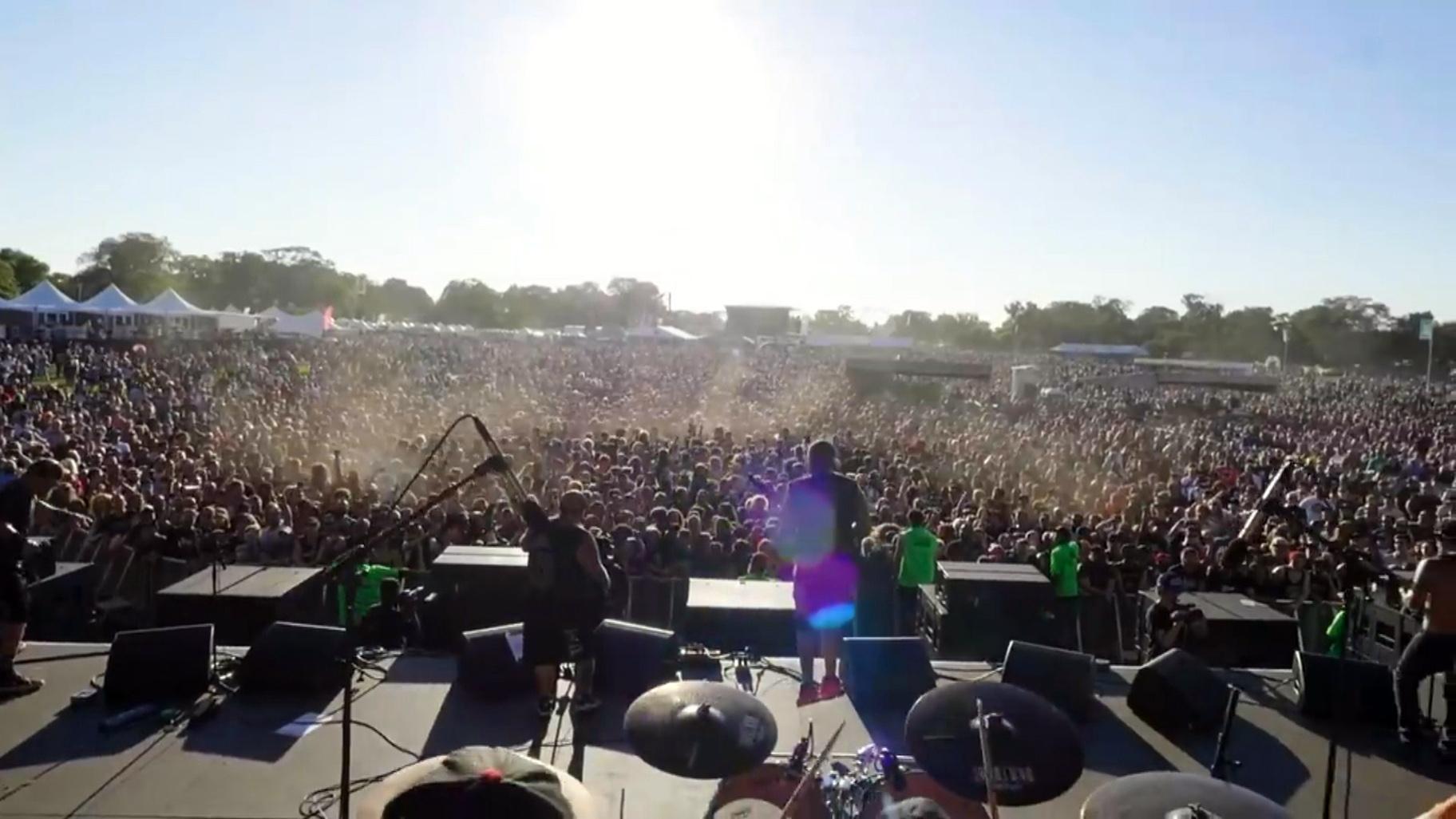 (Courtesy Riot Fest)
The Chicago Park District's Board of Commissioners will now make the final call on whether to grant or deny a permit to hold a large-scale event in a city park, courtesy of a change to the district's code, approved by commissioners Wednesday.
The amendment to the code, introduced in September, takes square aim at events such as Riot Fest, held annually in Douglass Park, but also has implications down the road for major fests such as Lollapalooza.
The use of Douglass Park for Riot Fest had become increasingly controversial, particularly as two additional music fests were shunted to the park. Members of the surrounding community spoke up at board meeting after board meeting to complain about the loss of green space during peak summer season, as large swaths of Douglass Park were fenced off not just during the festivals but for weeks prior and after to accommodate set-up and clean-up.
Any event with an anticipated 10,000 attendees per day will now have its permit application reviewed by the board of commissioners. The Park District's general superintendent will not be allowed to overrule the board's decision.
In advance of commissioners' vote on the amendment, Board President Myetie Hamilton noted that 52 comments from the public had been submitted regarding the change.
The responses overwhelmingly supported the commissioners' oversight, she said, with some people in favor of the board weighing in on events with even fewer attendees. Another common theme, Hamilton said, was the call for the city to establish a designated venue for music fests rather than push them into neighborhood parks.
People against the amendment typically cited the increased bureaucracy as a negative outcome, according to Hamilton.
Commissioners unanimously voted to approve the amendment.
Contact Patty Wetli: @pattywetli | (773) 509-5623 |  [email protected]
---