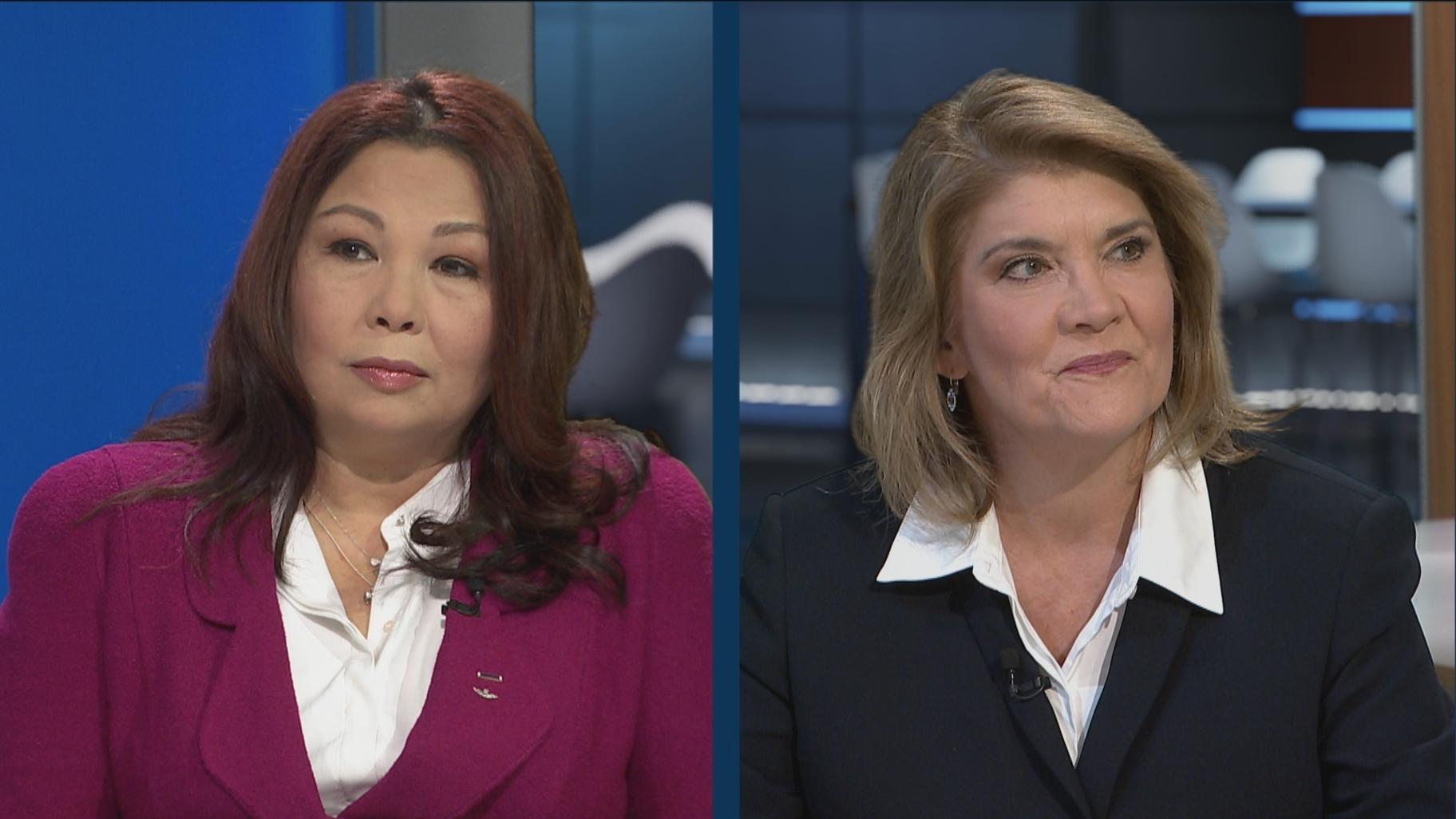 U.S. Sen. Tammy Duckworth, left, and attorney Kathy Salvi appear at the WTTW candidate forum on Oct. 27, 2022. (WTTW News) Democratic Sen. Tammy Duckworth and Republican challenger Kathy Salvi vied Tuesday to win the right to represent Illinois in the U.S. Senate.
Just minutes after polls closed in Illinois, the Associated Press called the race for Duckworth. 
Duckworth, running for a second term in the Senate, defended her record under a barrage of attacks from Salvi, who sought throughout the campaign to cast Duckworth as a "rubber stamp" for President Joe Biden.
Duckworth, 54, was elected to the Senate in 2016 after serving two terms in the U.S House. Salvi, 63, is a Mundelein lawyer who has never before held elected office. Also on the ballot was Libertarian Bill Redpath, a financial consultant from West Dundee.
Born in Thailand to a Thai-Chinese mother and an American father, Duckworth was seriously injured while serving in Iraq in 2004. While in Congress, Duckworth gave birth to two daughters and made Biden's short list of potential vice presidents.
During the race's only forum, hosted by WTTW News, the Chicago Sun-Times and WBEZ, Duckworth and Salvi wrangled over gun control, abortion and inflation.
Practically the only issue the two rivals agreed on was that the Chicago Bears should leave Soldier Field and move to Arlington Heights. Duckworth said she would not oppose a public subsidy for the stadium development, as long as there were "tremendous strings" to protect taxpayers.
This is a developing story. Check back for updates.
Contact Heather Cherone: @HeatherCherone | (773) 569-1863 | [email protected]
---