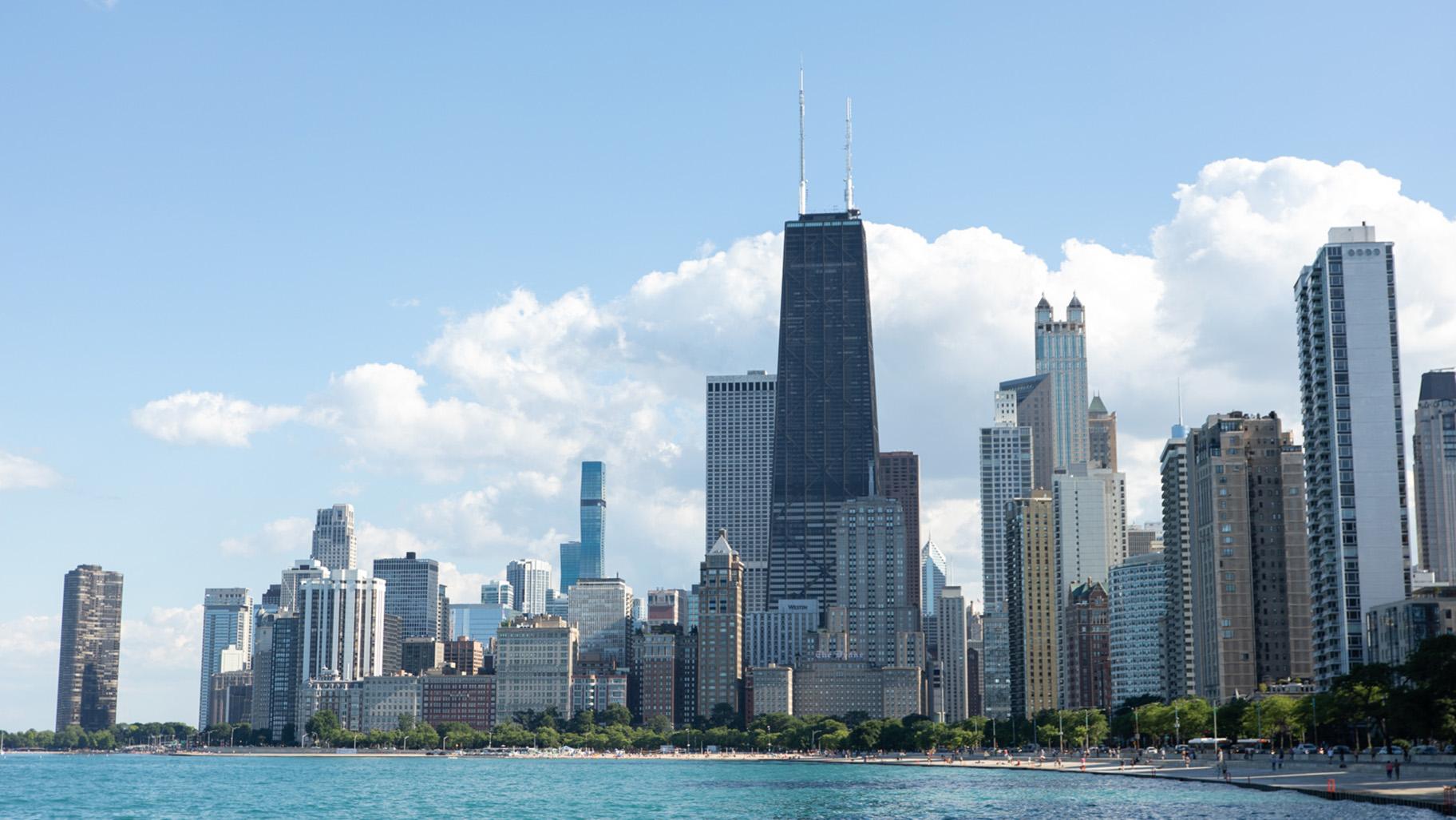 (Michael Izquierdo / WTTW News)
As more than two weeks of budget hearings concluded on Monday, a Wall Street ratings agency gave Mayor Lori Lightfoot's $16.4 billion spending plan for 2023 its seal of approval.
Fitch, one of a handful of major ratings agencies, upgraded Chicago's credit one notch to BBB with a positive outlook. That is likely boost efforts by Lightfoot to convince Chicago City Council members to support her budget, which she hopes to pass on Nov. 7.
Fitch had rated Chicago's general obligation debt at BBB-, which is one rung above junk status, since 2016. Lightfoot said in a statement that the upgrade is evidence that her efforts have "put the city on a path to financial stability" despite the economic catastrophe unleashed by the COVID-19 pandemic.
That rating helps determine how much the city has to pay in interest to borrow money, much like an individual's credit score.
The rating upgrade will save the city at least $100 million in borrowing costs, officials said.
The analysis by Fitch said the rating upgrade "reflects Chicago's improving pension funding practices, its commitment to maintaining a sound reserve position, and ability to institute structural budget measures that improve its capacity to respond to future cyclical challenges."
On Oct. 6, the first day of budget hearings, Chief Financial Officer Jennie Huang Bennett defended Lightfoot's plan to take $242 million from the city's surprise surplus and use it to pay down the city's massive pension debt as the minimum amount that would convince Wall Street ratings agencies to raise the city's credit rating.
A structurally balanced budget means the city's expenses are not annually outpacing revenues, allowing the city to keep its books in the black without using budget maneuvers that generate revenue that the city cannot rely on in future years.
"Overall, the mayor's proposed 2023 budget closely aligns one-time resources and spending," according to the analysis from Fitch.
Another ratings agency, Standard & Poor's, did not change its rating of the city's debt, which remains at BBB-plus, which is three notches above junk status. However, an analysis of the city's spending plan by the firm acknowledges that the city's budget is structurally balanced.
"After a one-year delay due to the pandemic, the 2023 budget is balanced without one-time revenue sources," according to the analysis from Standard & Poor's.
However, both Standard & Poor's and Fitch agreed the city's finances will continue to be pinched by soaring pension payments, as the city complies with a state law that requires Chicago's four funds be funded at a 90% level by 2055, ensuring they can pay benefits to employees as they retire.
In 2023, Chicago will pay more than $2.34 billion to its pension funds — more than an additional $1 billion directly from the city taxpayers than it paid just three years earlier.
Contact Heather Cherone: @HeatherCherone | (773) 569-1863 | [email protected]
---