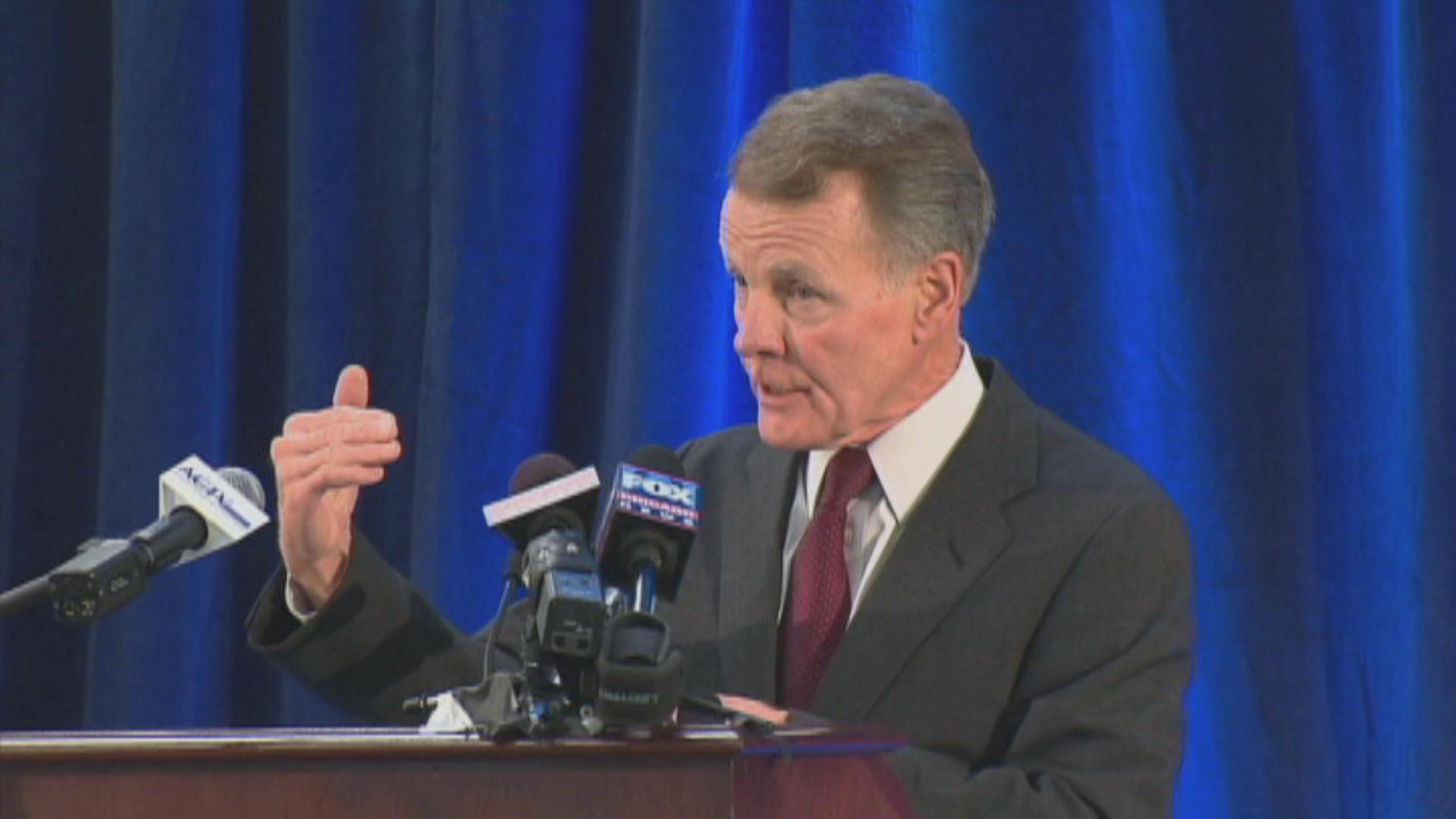 Michael Madigan file photo (WTTW News)
The former AT&T Illinois president accused of trying to illegally influence ex-House Speaker Michael Madigan pleaded not guilty Friday to federal conspiracy and multiple other charges.
Paul La Schiazza, 65, entered the plea through his attorneys during a brief hearing Friday morning, one week after federal prosecutors unsealed an indictment charging him with one count of conspiracy, one count of corruptly giving something of value to reward a public official, and three counts of using a facility in interstate commerce to promote unlawful activity.
La Schiazza has not been taken into custody and attended Friday's hearing over a teleconference.
According to prosecutors, AT&T Illinois admitted that in 2017 it arranged for a Madigan ally to receive $22,500 in payments from the company, which would be paid out through an intermediary — a lobbying firm that performed services for AT&T Illinois.
"Although AT&T Illinois employees formulated a pretextual assignment for Madigan's ally to disguise why the ally was being paid, the ally performed no actual work for AT&T Illinois and the company made no effort to ensure any work was performed," prosecutors said in a statement.
A Chicago grand jury last week also added a new conspiracy charge against Madigan, 80, and his close friend and associate, 75-year-old Michael McClain, related to an alleged corruption scheme.
AT&T Illinois entered into a deferred prosecution agreement with prosecutors for its role in the scheme and agreed to pay a $23 million fine as part of that deal.
If convicted, La Schiazza faces up to five years in prison on the conspiracy charge, up to 10 years on the bribery charge and as many as 20 years on each of the using a facility in interstate commerce to promote unlawful activity charges.
La Schiazza has a status hearing scheduled for Nov. 8.
Contact Matt Masterson: @ByMattMasterson | [email protected] | (773) 509-5431
---