Through the month of October, a series of events called "Journey Chicago" is taking place at cultural heritage centers across the city and suburbs. 
One of them, hosted by Little Village's OPEN Center for the Arts in collaboration with Intuit: The Center for Intuitive and Outsider Art is a two-day workshop making calaveras, the decorated sugar skulls that adorn ofrendas on Dia de los Muertos. They're also a participant in Open House Chicago that weekend.
"One of the things that we are so excited about being in Open House Chicago and being part of Journey Chicago is to have people come to the community," said Omar Magaña, OPEN Center's founder. "There's a lot of things that people say about the community or how they envision our community – the community is beautiful. There's everything that's in every other community and we are here to provide the art."
The organizers say the workshop is a way to keep the traditions of Mexico alive here in Chicago.
"We want people to learn about our traditions and los calaveras is one of our traditions we do each year to highlight people that have passed in our life that mean a lot to us," Magaña said.
The two-day event is free to attend and open to all. Saturday's workshop will make paper versions of Calaveras, and Sunday's workshop will feature the sugar skulls to decorate.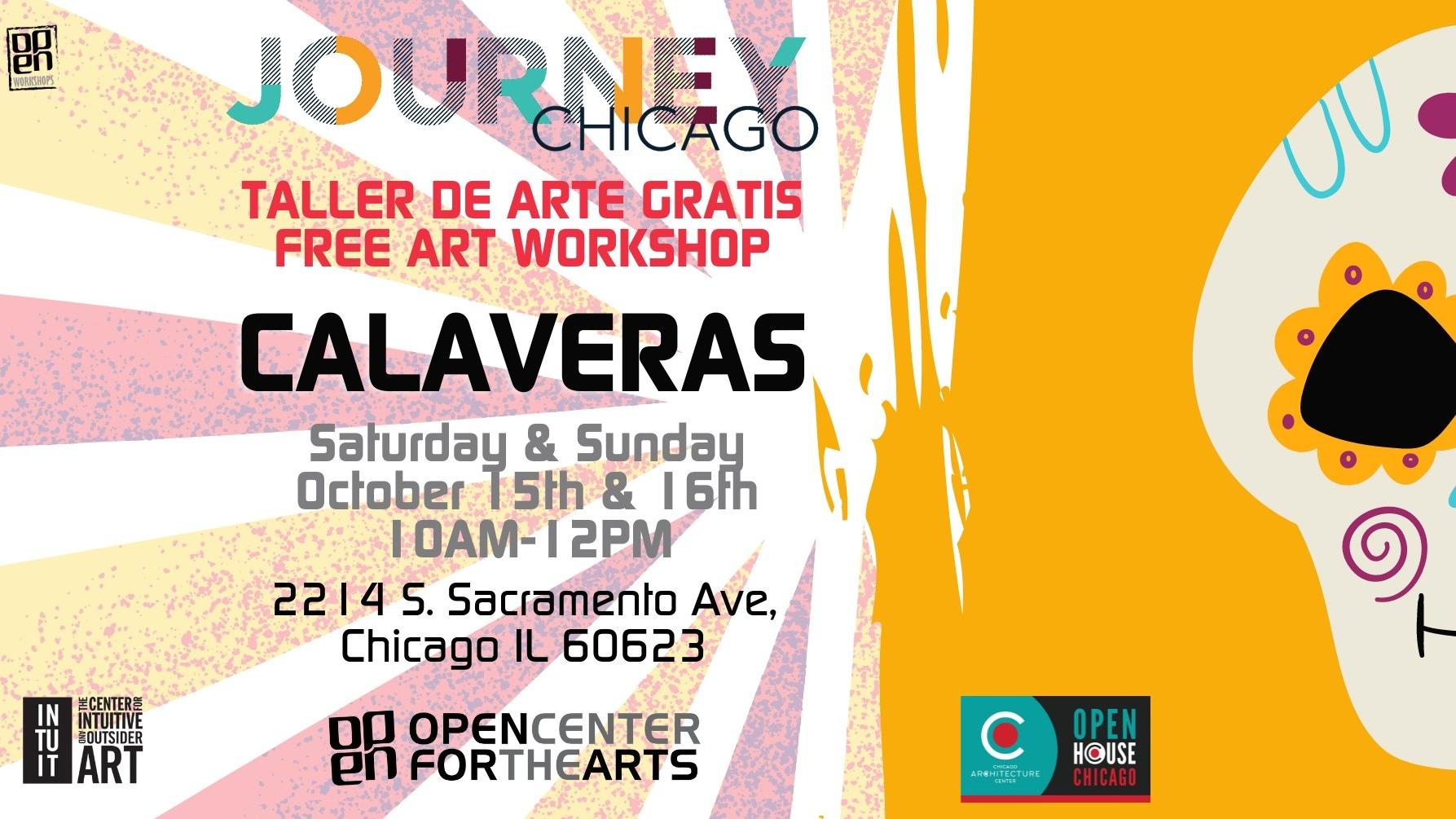 (Credit: OPEN Center for the Arts)
---