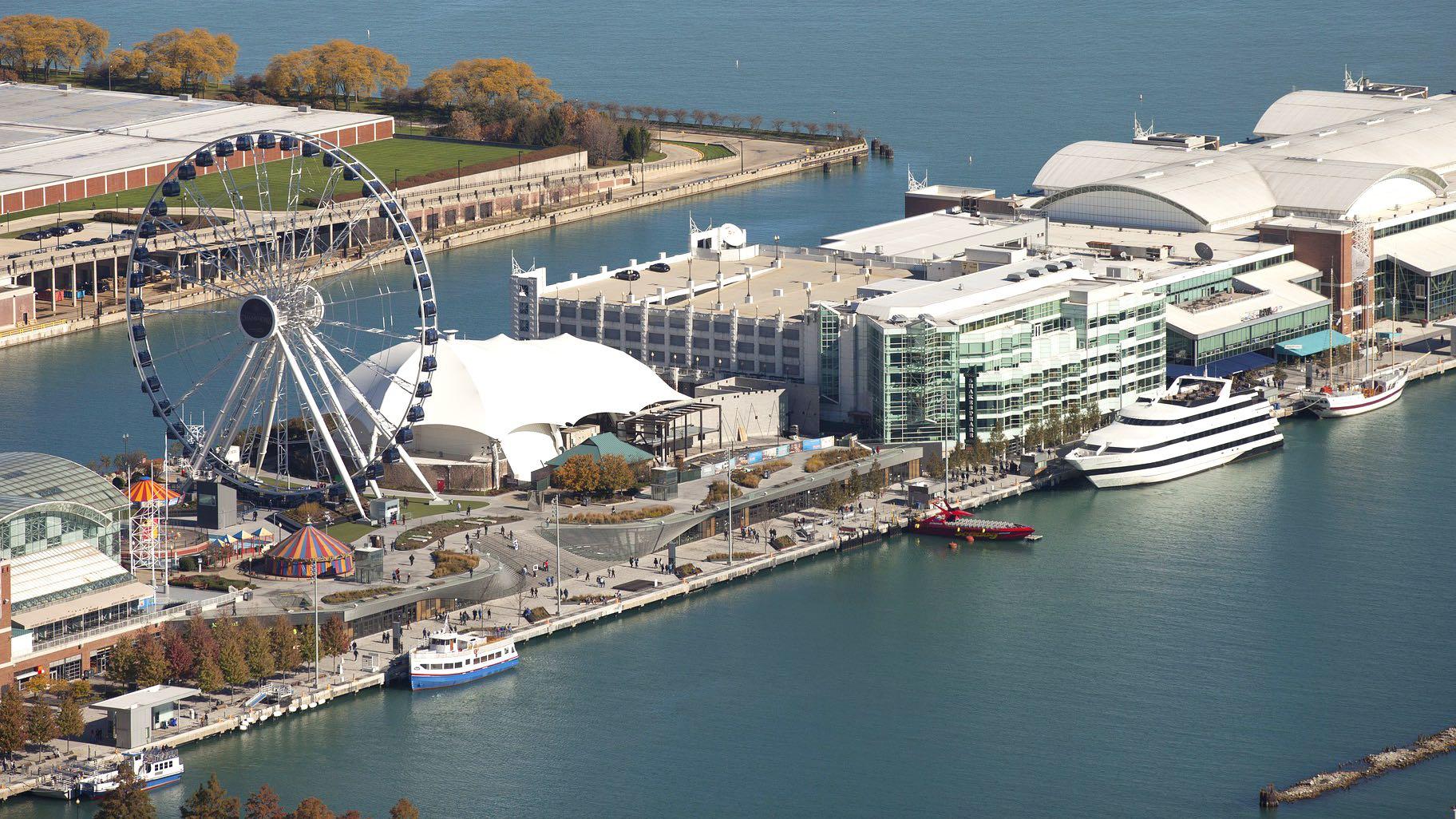 (Joe Stoltz / Pixabay)
The 3-year-old boy who was pushed into the water at Navy Pier, allegedly by his aunt, has died.
The Cook County Medical Examiner's Office confirmed the boy, now identified as Josiah Brown, was pronounced dead at Lurie Children's Hospital at 10:16 a.m. Sunday, nearly a week after he was pushed into Lake Michigan.
Brown's aunt, 34-year-old Victoria Moreno, was subsequently arrested and charged with aggravated battery and attempted murder.
Last Monday, Moreno allegedly took the boy from the Des Plaines home where they live and drove him into Chicago, heading first to the Shedd Aquarium, then to Navy Pier.
When no one was looking, Moreno allowed Brown to climb under a chain barrier designed to keep people away from the water, Assistant State's Attorney Lorraine Scaduto said during Moreno's bond hearing last week. Moreno followed, and could allegedly be seen on video climbing over the chain, crouching behind the child and shoving him with both hands into the water.
She then sat down and watched the water where the boy was drowning, Scaduto said.
Two people nearby heard Brown hit the water and approached, asking Moreno what happened, but Moreno allegedly said she did not know the boy. Those people then called police and found a life buoy to try to rescue him.
According to Scaduto, the boy was floating on his back, but then vomited twice, and sank beneath the surface of the water, drifting to the bottom of the lake.
The entire incident was recorded on surveillance video, according to Scaduto.
When police arrived, Moreno allegedly told them she didn't know the boy, and had just seen him trip and fall into the water. Other people in the area reported Moreno's "suspicious" activities before and after the boy went into the water, Scaduto said.
Rescue personnel finally pulled Brown from the water approximately 30 minutes after he went in, Scaduto said, and rushed him to a hospital, where he was placed on a ventilator. He suffered numerous "massive" injuries, according to Scaduto, including a swollen brain and bleeding in his lungs.
Prosecutors had said they expected to upgrade Moreno's attempted murder charge to a charge of first-degree murder if and when the boy died. But in a statement Monday, the Cook County State's Attorney's Office said that change had not yet been made.
"We anticipate that additional charges may be filed after the medical examiner's office and police department have completed their investigations," the office said in a statement.
Moreno remains held without bail at the Cook County Jail.
Contact Matt Masterson: @ByMattMasterson | [email protected] | (773) 509-5431
---