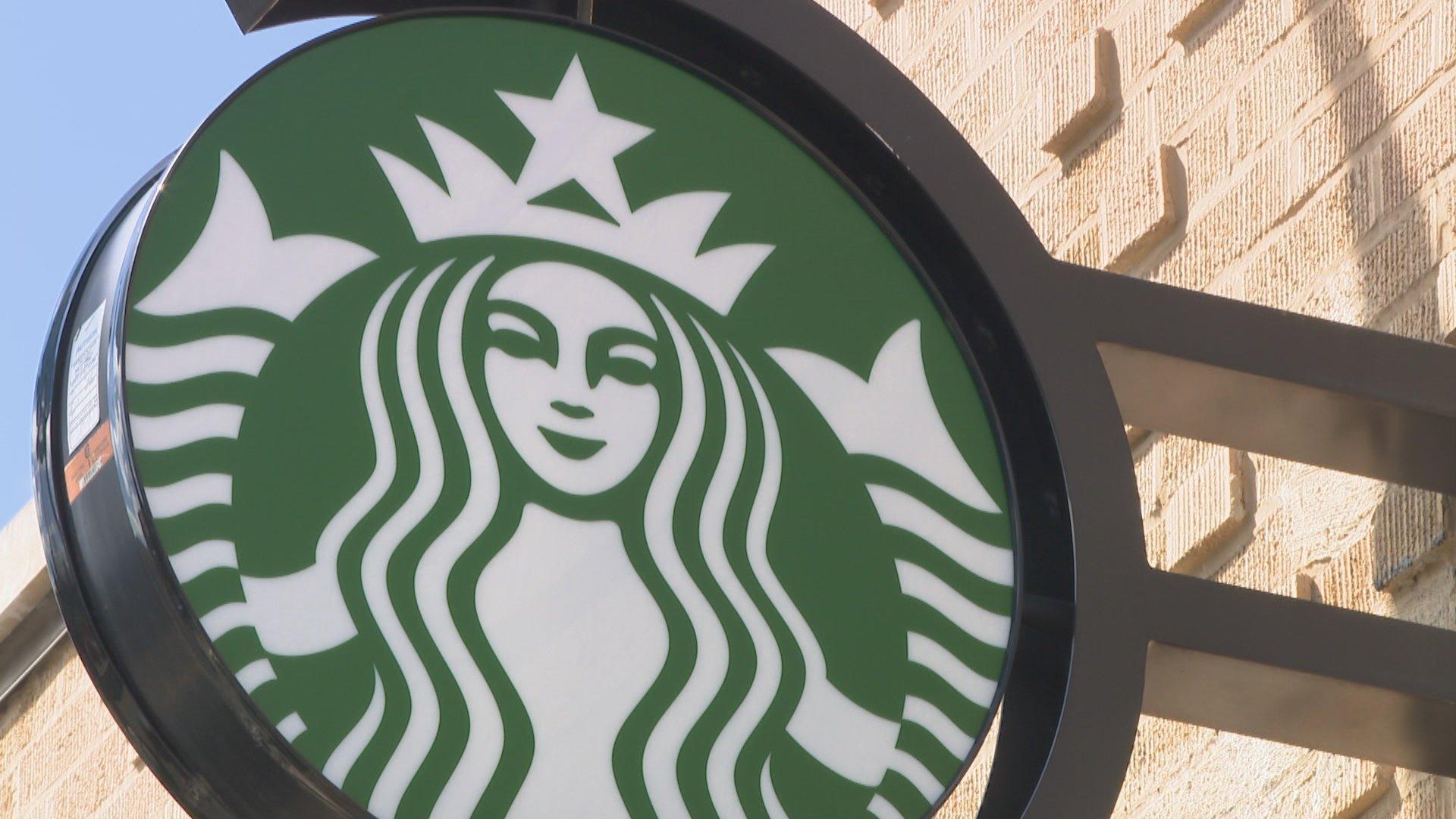 (WTTW News)
Employees at a Starbucks in west suburban Elmhurst say they've filed for union representation, joining hundreds of other coffee shops around the country and in the Chicago area.
"We have waited long enough for corporate to make basic changes to improve our environment; instead we have seen labor cuts to further increase profits," workers at the York Street and Industrial Drive cafe wrote to Starbucks founder and interim CEO Howard Schultz. "It's time to stop being afraid, to help ourselves, and to have our story be heard."
Last month, employees at a Lakeview Starbucks located at Irving Park Road and Ashland Avenue also announced their intent to unionize. If successful, the Elmhurst and Lakeview workers would join colleagues at seven unionized Starbucks coffee shops in the Chicago area: three in Edgewater, and one each in Bucktown, Hyde Park, North Park and northwest suburban Cary. Votes to unionize have failed at Starbucks locations in Logan Square, La Grange and downtown.
According to the National Labor Relations Board, 300 Starbucks locations around the country have held elections for a union, with 80% voting in favor. All have organized with Workers United, an SEIU affiliate.
Starbucks was blasted at a Capitol Hill hearing last week for its alleged union-busting tactics, including refusal to bargain in a timely manner or in good faith with organized employees.
"What we've seen is a very slow, and I would say sluggish, response to demands to bargain — sometimes taking months to respond to an initial demand to bargain from a certified location," testified barista Michelle Eisen, who works at the first union Starbucks location in Buffalo, New York. "When a response does come in, it looks like an automated response: 'Thank you for sending your demand to bargain, we look forward to talking to you.'"
The company has also been accused by organizers, employees and the NLRB of widespread labor law violations, including firing and disciplining pro-union workers and shutting down locations that had organized or were expected to. Starbucks has consistently denied these claims to WTTW News, saying multiple times that "any claims of anti-union activity are categorically false" and that the company "will be prepared to defend (its) case."
"We look forward to seeing (Starbucks) at the bargaining table," the Elmhurst employees said in their Wednesday email to Schultz.
Contact Nick Blumberg: [email protected] | (773) 509-5434 | @ndblumberg
---