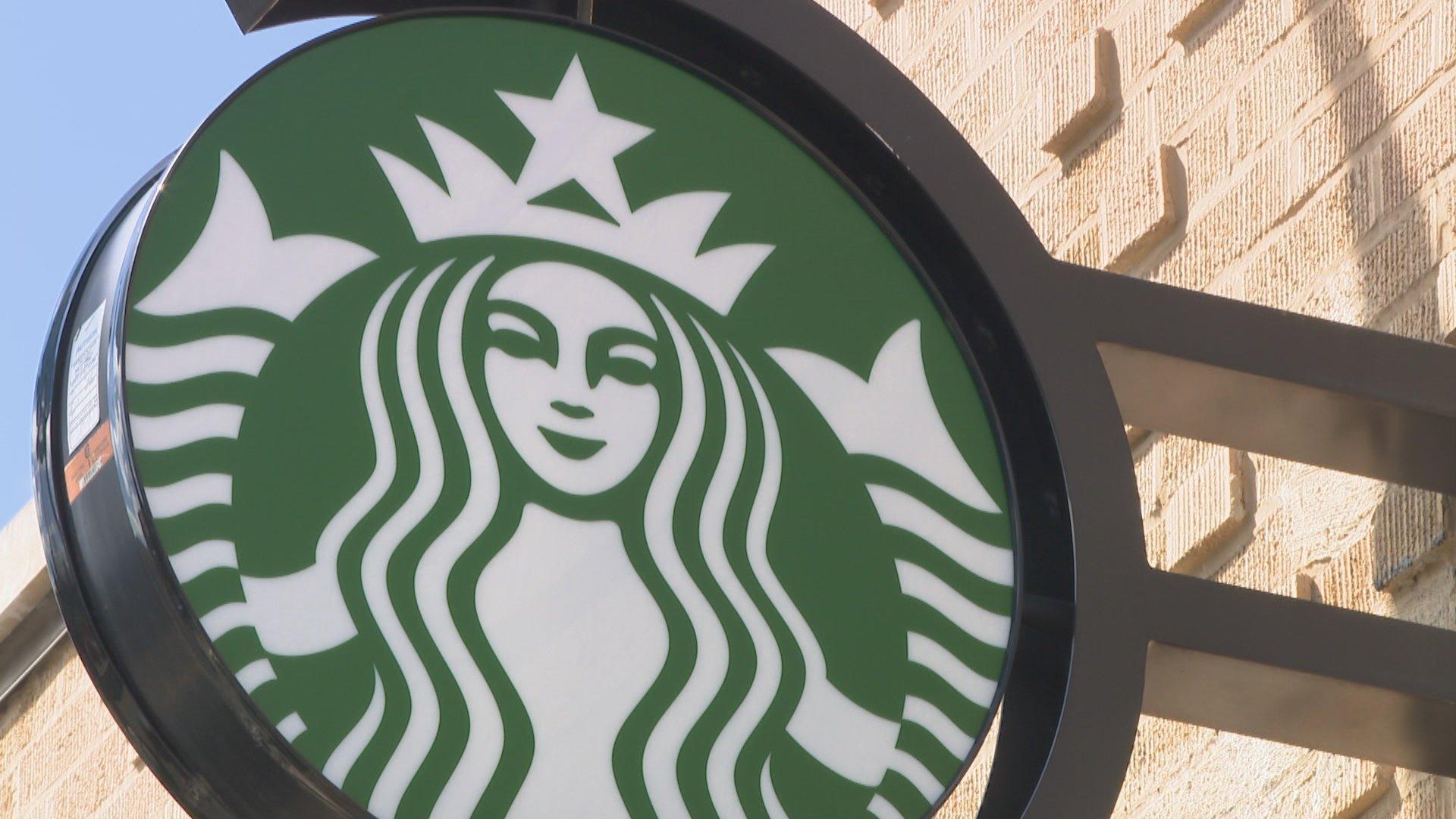 (WTTW News)
Employees at a Starbucks in Lakeview announced their plans to unionize Tuesday, according to a publicly shared letter.
The workers at the coffee shop, located at the corner of Irving Park Road and Ashland Avenue, are seeking to join the seven other Chicago-area Starbucks locations that have so far voted in favor of unionizing: three in Edgewater, and one each in Bucktown, Hyde Park, North Park and northwest suburban Cary.
"We are a happy store, and we love our jobs," employees wrote in a letter to Starbucks CEO Howard Schultz. "However, when borrowed or transferred partners come to our store, they tell us how unique we are in that. Which is the problem."
The Chicago employees are part of a nationwide Starbucks unionization that's grown rapidly since starting last year in Buffalo, New York. Around the United States, 283 Starbucks locations have held union elections, with 228 voting in favor, 46 voting against, and nine still with challenged outcomes, according to the National Labor Relations Board.
The company has faced widespread charges of "union-busting" and retaliating against pro-union workers, including alleged unlawful terminations.
Workers United, the union representing the organized Starbucks locations, says the company fired 55th and Woodlawn employee Jasper Booth-Hodges earlier this month in retaliation for his efforts to unionize that coffee shop.
Last week, the NLRB regional director overseeing Chicago accused Starbucks of breaking labor law by "prohibiting pro-union face masks and T-shirts, interrogating staff, telling employees unionization would be futile, and threatening them with the loss of raises and benefits if they organized," Bloomberg first reported.
Starbucks has consistently denied claims of union-busting, calling them "categorically false" and previously telling WTTW News the company "will be prepared to defend our case."
"We want a workplace that works for us–where our manager doesn't have to fight to get us proper coverage, where there is a wage that accommodates the rising cost of living, and where promises are kept with tangible action," the Irving and Ashland employees wrote in their letter. "We look forward to working together in good faith throughout the unionization process with the hope of remaining united as a team."
Contact Nick Blumberg: [email protected] | (773) 509-5434 | @ndblumberg
---