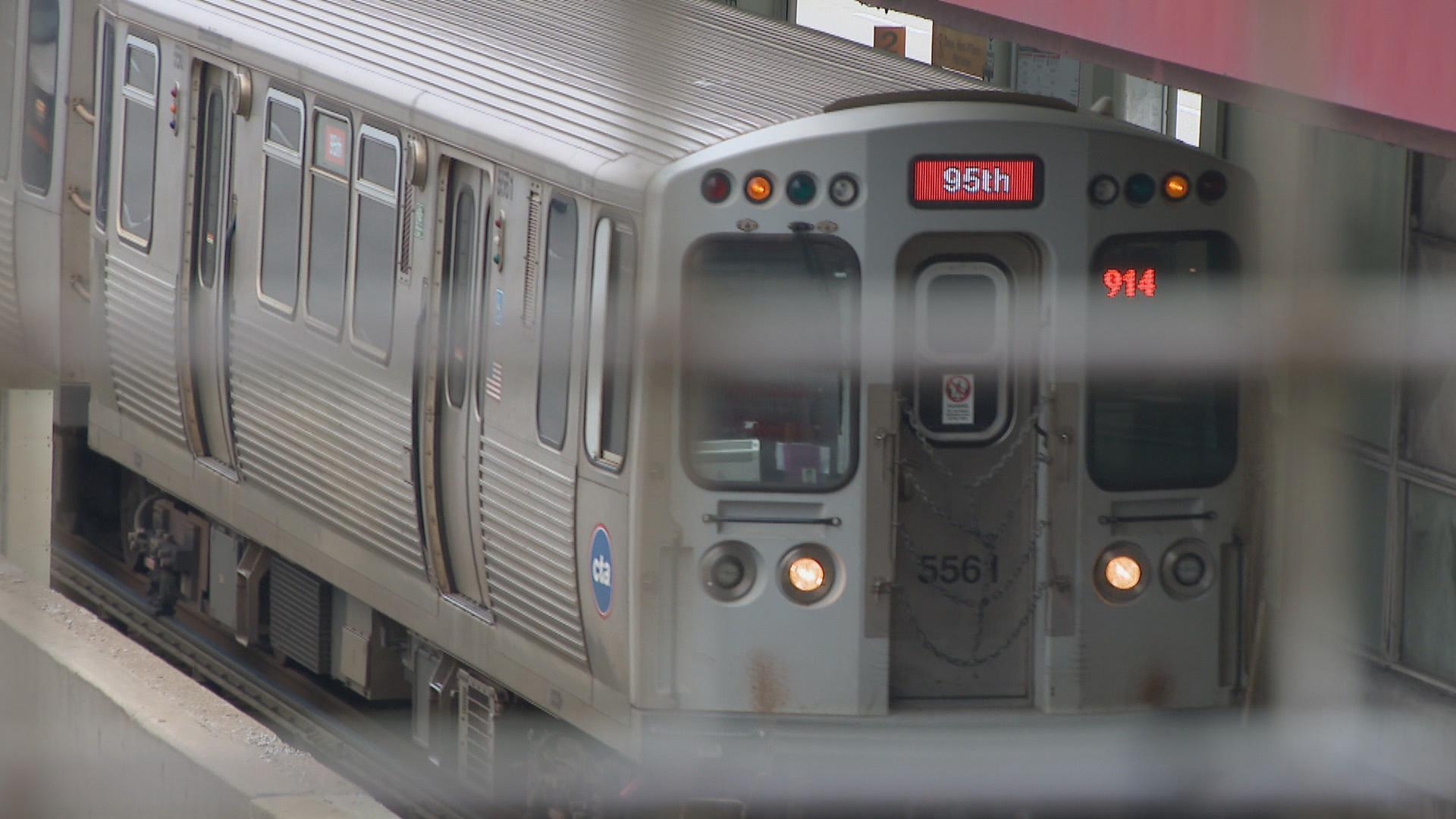 This file photo shows a southbound CTA Red Line train in Chicago. (WTTW News)
Called on the carpet by members of Chicago City Council on Wednesday, CTA officials responsed to complaints about unreliable, dirty and unsafe buses and trains with a repeated pledge that they're doing everything possible to overhaul the transit agency's service. 
But the effort to convince City Council there's light at the end of the subway tunnel for Chicago's public transit riders was overshadowed by CTA President Dorval Carter's decision to skip the hearing, held by the council's Transportation and Public Way Committee. 
Ald. Jeanette Taylor (20th Ward) was among the council members taken aback by the unexplained absence of Carter — whose salary in 2021 topped $360,000.
"It is not a good look for him to have the oxygen and audacity not to show up," Taylor said.
Carter's disappearing act put CTA Chief Innovation Officer Molly Poppe in the hot seat to detail the transit agency's strategic plan to recover from the damage caused by the COVID-19 pandemic. Carter unveiled that plan in August during a speech at the City Club of Chicago.
Ald. Matt Martin (47th Ward) expressed frustration that Carter saw fit to appear before a paying crowd of the city's business and philanthropic elite but could not fit the Transportation Committee into his schedule.
Because Carter did not appear at Wednesday's hearing, leaders of the Amalgamated Transit Union, which represents the CTA's more than 3,100 employees, also dropped out of the session.
While CTA leaders said they were working to hire as many new employees as possible through job fairs and the City Colleges system, union leaders have said the CTA's hiring process is unnecessarily protracted and the transit agency often fires workers before their replacements are hired.
CTA ridership remains approximately 44% lower than it was before the COVID-19 pandemic hit Chicago, and the transit agency is short 600 bus and train operators, officials said. On an average weekday in 2022, the CTA records 800,000 rides, down from approximately 1.5 million daily rides in 2019. At the height of the pandemic, the number of weekday rides dropped 80%, according to agency data.
The combination of staffing shortfalls and low ridership has made it impossible for CTA buses and trains to run on their regular schedule, leading to so-called "ghost" buses and trains that appear on a tracking app but never materialize in real life. Several alderpeople said their offices had been inundated with complaints from residents who endured long waits for a bus or train that never came.
Poppe was repeatedly asked to explain why the train tracker continued to show "ghost" buses and trains. Poppe responded that the transit agency was not yet able to show the public a "dynamic schedule" but still needed to publish the planned schedule, even if officials knew it wasn't reliable.
"Sometimes it is just best to be real with the public," Ald. Andre Vasquez (40th Ward) said.
Poppe could not provide a timeline for when there would be "significantly" fewer ghost buses.
That lack of a clear timeline for improvement was unacceptable, Martin said.
At the same time, a number of high-profile shootings and stabbings have grabbed headlines and led many Chicagoans to question whether it is safe to ride the CTA.
To address those concerns, CTA officials have agreed to spend approximately $100 million to hire 400 armed security guards and 50 canines, while Chicago Police leaders have boosted patrols on train lines and near transit centers.
Ald. Carlos Ramirez Rosa (35th Ward) said he was deeply concerned about the future of the CTA.
"I'm scared of a death spiral for this agency," Ramirez Rosa said.
Council members also urged CTA officials to do more to address repeated complaints about the number of unhoused bus and train passengers suffering from mental health problems and substance use disorders. Poppe said the transit agency works closely with the Chicago departments of health and family support services.
Contact Heather Cherone: @HeatherCherone | (773) 569-1863 | [email protected]
---