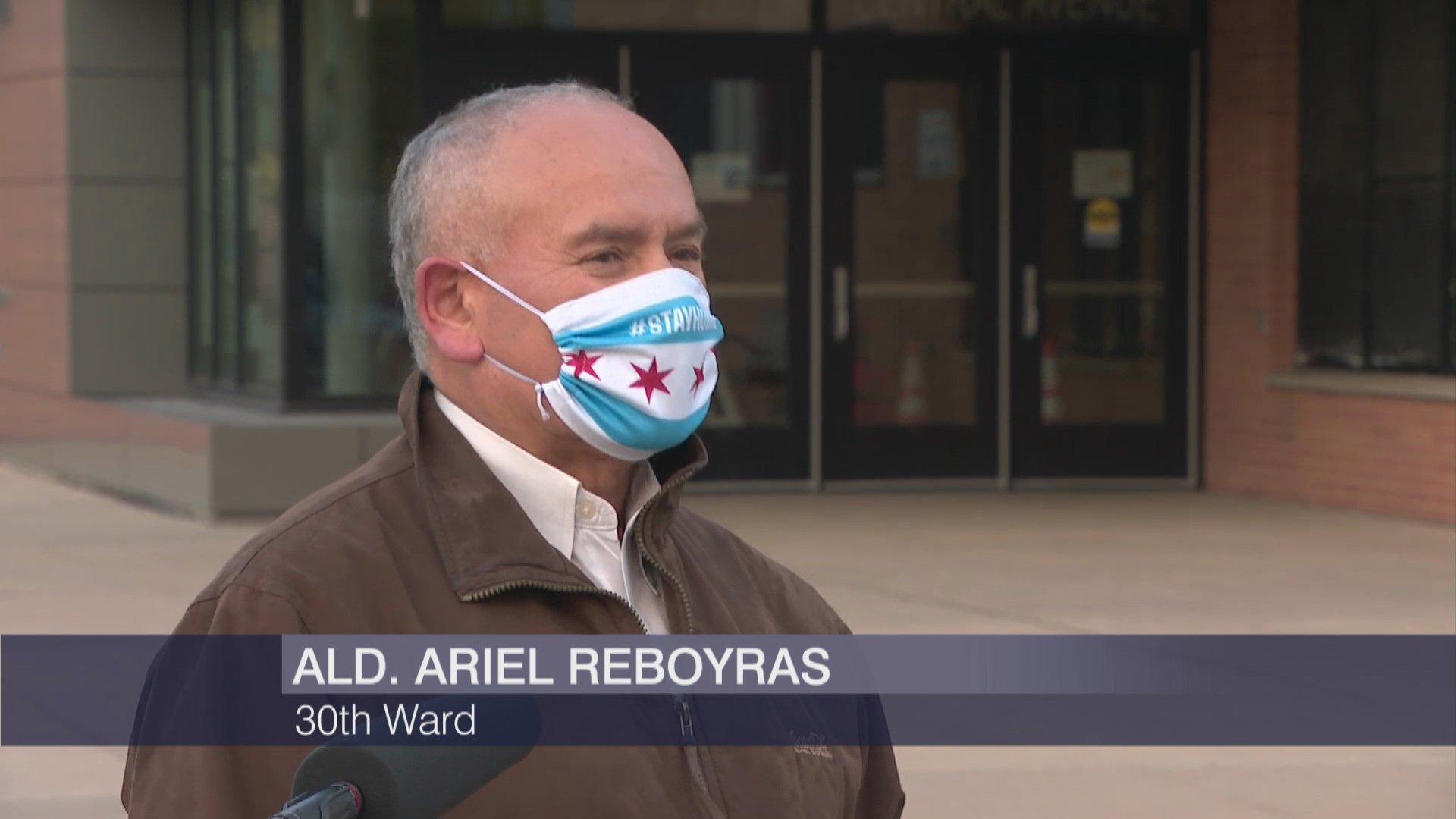 30th Ward Ald. Ariel Reboyras appears on "Chicago Tonight" on Monday, May 11, 2020. (WTTW News)
Ald. Ariel Reboyras (30th Ward) announced Tuesday that he will not run for re-election to represent Belmont Cragin in 2023, joining an unprecedented exodus from the Chicago City Council.
Reboyras, 69, said in a statement it had been "an unbelievable honor" to represent parts of the city's Northwest Side for 20 years.
"Now is the time for me to regain my position as your neighbor and community activist," Reboyras said.
Reboyras, who typically keeps a low profile as a City Council member, did not return repeated requests for comment from WTTW News.
The chair of the City Council's Public Safety Committee under former Mayor Rahm Emanuel, Reboyras was ousted from that sought-after position by Mayor Lori Lightfoot, who vowed to push through proposals designed to reform the Chicago Police Department that stalled under Reboyras and Emanuel.
However, Lightfoot tapped Reboyras to lead a special committee to oversee efforts to ensure all Chicagoans responded to the 2020 census. In 2021, Lightfoot put Reboyras in charge of the newly created Immigrant and Refugee Rights Committee.
Reboyras' committee, which spent $107,260 in 2021, met just twice that calendar year. It has not met even once in 2022, and had a budget of $111,500, according to city records.
Reboyras, who began his career as a truck driver for the city, was a reliable vote for Lightfoot's initiatives and budgets — even as he frequently voted with other Northwest Side City Council members to reject proposals to settle lawsuits alleging misconduct by police officers.
Reboyras was one of 13 alderpeople to vote to roll back Mayor Lori Lightfoot's mandate that Chicago Police officers be vaccinated against COVID-19.
Reboyras is the seventh City Council committee chair to announce they will not run for re-election, joining Ald. Howard Brookins (21st Ward), Ald. Susan Sadlowski Garza (10th Ward), Ald. Tom Tunney (44th Ward), former Ald. Michele Smith (43rd Ward), Ald. George Cardenas (12th Ward) and Ald. Harry Osterman (48th Ward.)
Indicted Ald. Carrie Austin (34th Ward), Ald. James Cappleman (46th Ward) and Ald. Leslie Hairston (5th Ward) have also announced they will not run for the City Council again.
Ald. Sophia King (4th Ward), Ald. Raymond Lopez (15th Ward) and Ald. Roderick Sawyer (6th Ward) announced bids for mayor in 2023. Sawyer is the chair of the City Council's Health and Human Relations Committee.
Reboyras' decision not to run again means 13 Chicago wards — representing more than 25% of the city — are set for new City Council leadership in May 2023.
Five candidates — Ruth Cruz, JuanPablo Prieto, Jessica Washington Gutierrez, Javier Gloria and Warren Williams — already announced bids for 30th Ward alderperson in 2023, although as of Tuesday afternoon none of them had filed the required statement of financial interest with the Chicago Board of Ethics.
Reboyras defeated Gutierrez, the daughter of former U.S. Rep. Luis Gutierrez, in 2019 by 302 votes.
Contact Heather Cherone: @HeatherCherone | (773) 569-1863 | [email protected]
---