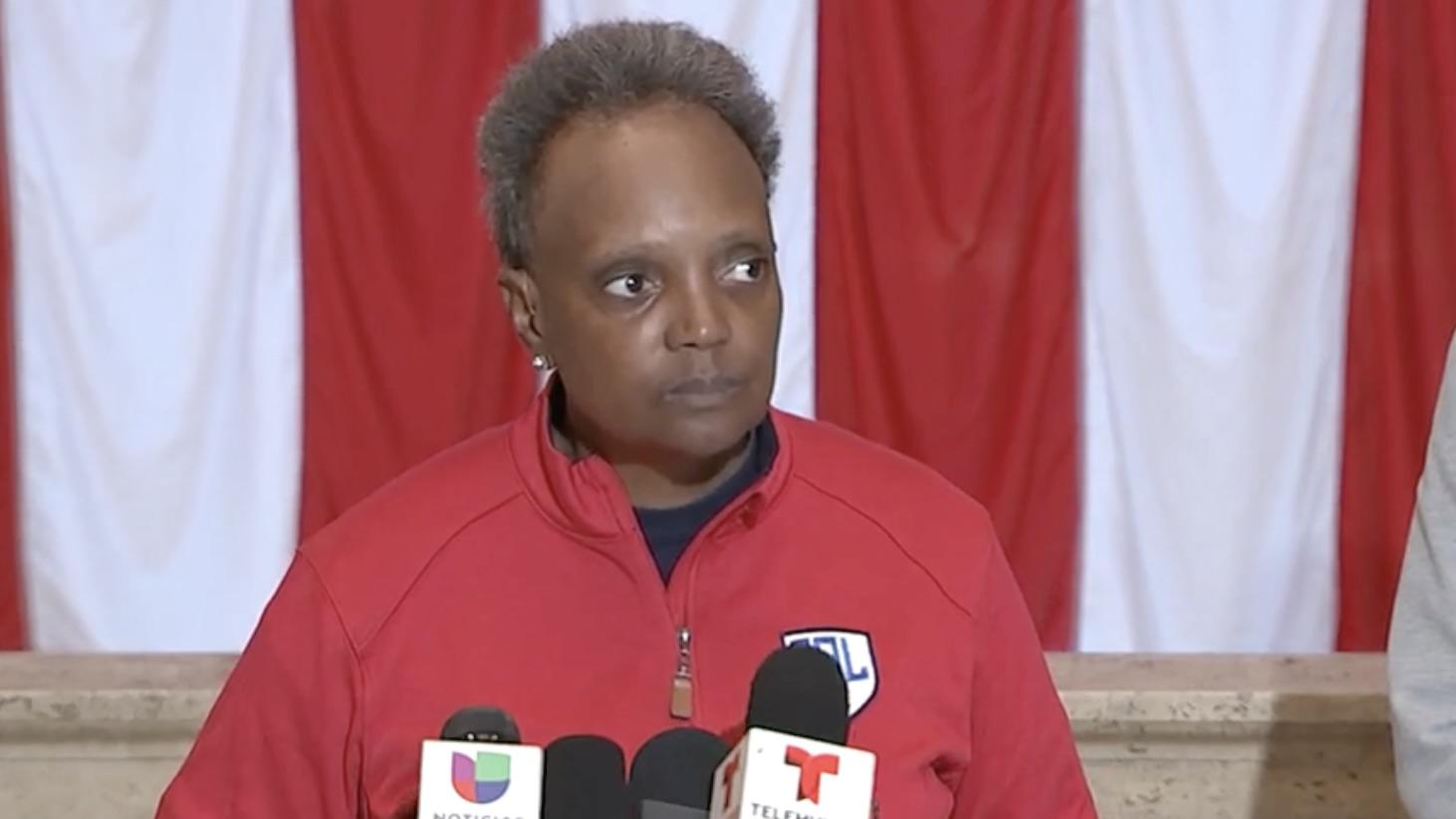 Another 50 immigrants arrived in Chicago on Sunday after being bused from Texas by Republican Gov. Greg Abbott, Mayor Lori Lightfoot announced.
The immigrants arrived in Chicago about 4 p.m. Sunday at Union Station, Lightfoot said at a hastily scheduled news conference. Their arrival brings the total number of immigrants bused to Chicago by Abbott since Wednesday to 125 people.
The group that arrived Sunday was made up of mostly families, their country of origin was not clear, Lightfoot said.
Lightfoot again blasted Abbott for sending the immigrants to Chicago, and called on him to "cooperate and collaborate" with the leaders of the cities where he is sending the migrants, which include Chicago, New York and Washington, D.C.
"He is manufacturing a human crisis," Lightfoot said.
City officials launched on Sunday a new website to allow Chicagoans to donate supplies and money to help the immigrants: chicago.gov/support. Those interested in volunteering to helping the immigrants can register online.
Lightfoot, who is running for re-election, has relished the chance to welcome the immigrants to Chicago and to blast Abbott as "unAmerican." Lightfoot's campaign has sent two emails since the first bus arrived touting her response and solicting contributions.
"He professes to be a Christian," Lightfoot said of Abbott. "This is not the Christianity and the teachings of the Bible that I know."
Abbott, a Republican who is running for re-election, has blamed Biden's immigration policies for "overwhelming border communities in Texas."
Chicago has long protected undocumented immigrants. The city's status as a so-called sanctuary city dates back to 1985, when former Mayor Harold Washington issued an executive order prohibiting city employees from enforcing federal immigration laws. It became law in 2006, reaffirmed after the 2016 election of former President Donald Trump and expanded in 2021.
Contact Heather Cherone: @HeatherCherone | (773) 569-1863 | [email protected]
---