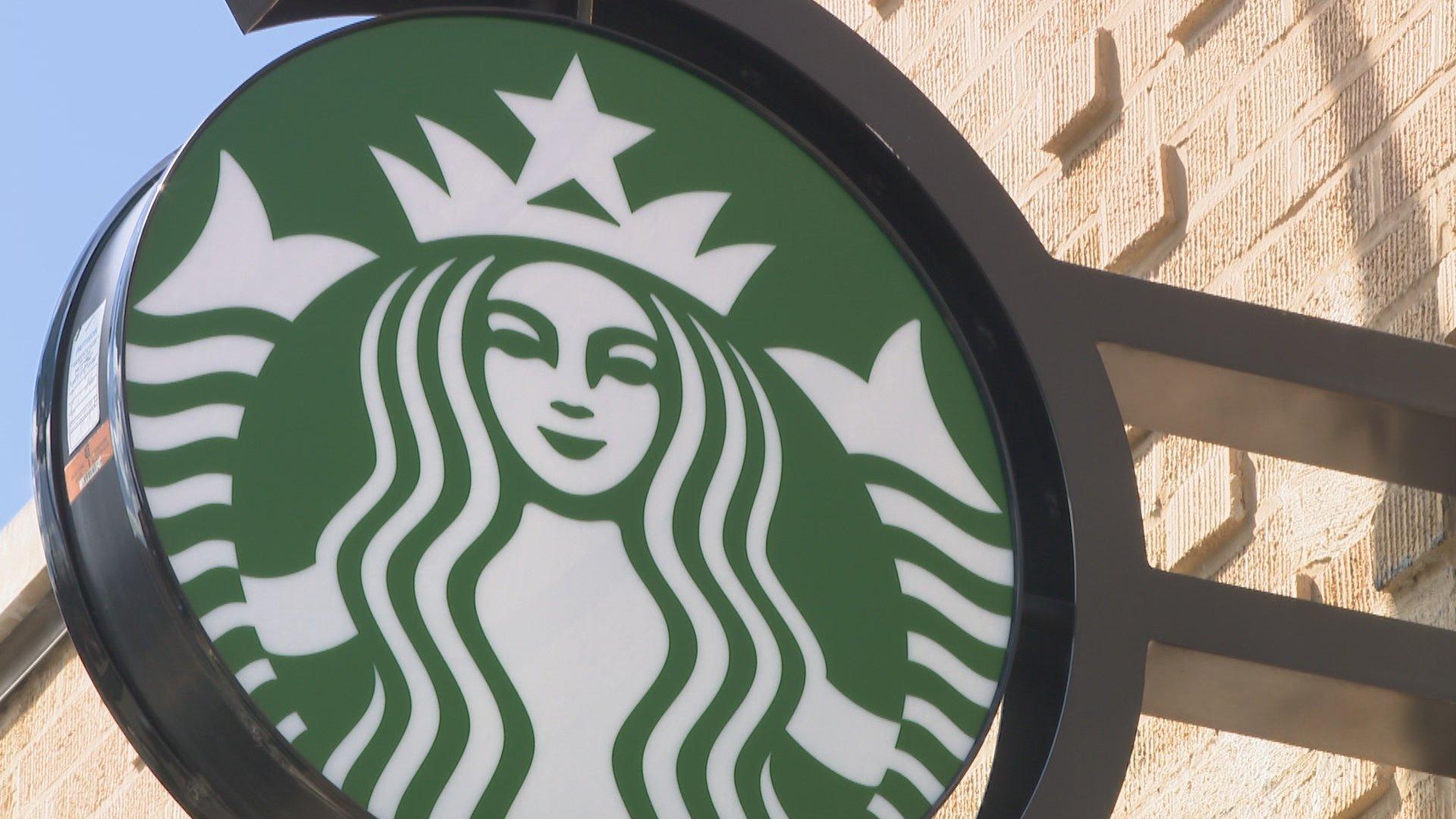 (WTTW News)
Employees at a third Edgewater Starbucks voted 12-2 in favor of unionizing, marking the seventh Chicago-area location of the coffee company to successfully organize.
"I'm elated — I think I may have scared my neighbors with the shouts of joy from my apartment," laughed employee and organizer Ryan Kiefer, who's been with Starbucks for eight years and has worked at the Devon and Broadway location since November. "We're looking forward to the steps ahead, to be able to work with Starbucks (and) work with other stores in our area."
The results of the election were released by organizers after a National Labor Relations Board vote count Friday morning. The Devon and Broadway Starbucks joins two others in Edgewater, and one each in Bucktown, Hyde Park, North Park and northwest suburban Cary. More than 200 locations around the U.S. have also held successful union elections.
The company has faced widespread charges of "union-busting" and retaliating against pro-union workers, including alleged unlawful terminations. Workers United, the union representing the organized Starbucks locations, says the company fired 55th and Woodlawn employee Jasper Booth-Hodges last week in retaliation for his efforts to unionize that coffee shop.
"For a company that prides itself on being progressive and pro-partner, this is just another reminder that we can never give enough of ourselves for them to treat us with dignity and respect," Booth-Hodges said in a statement. "As a trans-partner and ASU student, I'm not just losing my main source of income, but my access to health care and education as well."
Union backers have set up a GoFundMe page to support Booth-Hodges and asked supporters to call the Starbucks district manager to ask for his reinstatement.
Earlier this week, the NLRB regional director overseeing Chicago accused Starbucks of breaking labor law by "prohibiting pro-union face masks and T-shirts, interrogating staff, telling employees unionization would be futile, and threatening them with the loss of raises and benefits if they organized," as Bloomberg first reported Tuesday.
Starbucks has consistently denied claims of union-busting, calling them "categorically false" and previously telling WTTW News the company "will be prepared to defend our case."
Kiefer says he hopes the momentum of stores continuing to organize will make Starbucks realize it can no longer "slow walk" the unionization effort.
"I hope that Starbucks will see that with the growing number of stores, they've got no choice but to sit down and negotiate with us," Kiefer said. "Starbucks has been saying since the start that this is some outside, third-party effort … it's simply not. Unions are people. We are those people."
Contact Nick Blumberg: [email protected] | (773) 509-5434 | @ndblumberg
---