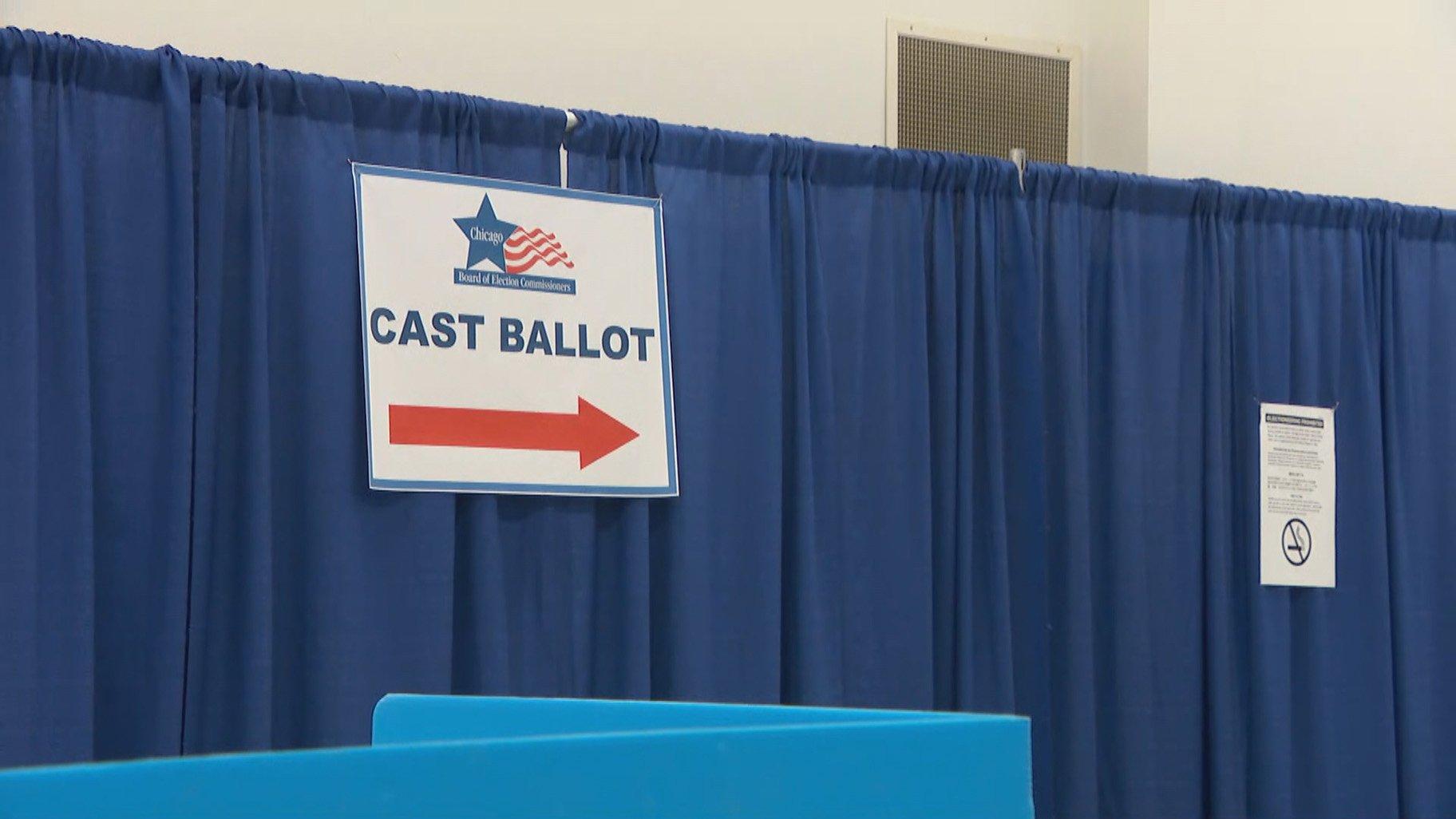 A slate of candidates backed by progressive political organizations and labor unions in contested Democratic primaries across the Chicago area notched up a number of victories last month.
That electoral success could complicate efforts by moderate Democrats and Republicans to turn progressive support for criminal justice reform into a liability in the 2023 elections for Chicago mayor and the City Council. 
Six of the seven candidates backed by United Working Families, a political organization closely aligned with the Chicago Teachers Union, won their primaries, including races for the Illinois House and Senate as well as two Cook County races, including Cook County Assessor Fritz Kaegi's successful run for the Democratic nomination in his re-election bid.
The victory of state Rep. Delia Ramirez, D-Chicago, in the Democratic primary to represent the 3rd Congressional District could provide a template for progressive candidates looking to defeat Mayor Lori Lightfoot, who has vehemently resisted efforts to reduce funding for the Chicago Police Department and called for more people charged with crimes to be held without bail.
"The reality is that voters wanted holistic solutions to crime and violence," Ramirez told WTTW News after her victory. "People want bold progressives who are accountable to the people."
Despite facing a barrage of attacks from Chicago Ald. Gilbert Villegas (36th Ward) and outside groups for calling for the Chicago Police Department to be defunded during the summer of 2020 in the wake of the police murder of George Floyd, Ramirez earned approximately 66% of the total vote in the June 28 primary, according to unofficial results.
The newly created congressional district, drawn to represent a majority of Latino Democratic voters, included a swath of DuPage County, a once-solid Republican stronghold now trending toward the Democrats. While many observers expected Ramirez to struggle in suburbs like Wheaton, she won 67% of the DuPage vote, according to unofficial results from the DuPage County Clerk's office.
"We demonstrated that we can we win in the suburbs without moving to the right," said Ramirez, who will face Justin Burau, the Republican nominee, in November's general election.
While Ramirez was confronted with signs calling her "Defund Delia," her campaign focused on Villegas' vote to support Lightfoot's decision to use $281.5 million in federal COVID-19 relief funds to cover the cost of salaries and benefits for Chicago Police Department officers during the initial waves of the COVID-19 pandemic. At the time, Villegas was Lightfoot's City Council floor leader.
Ramirez' campaign also emphasized her work in the Illinois House to pass legislation extending the state's eviction moratorium while offering those at risk of becoming homeless millions of dollars in aid.
In addition, Ramirez campaigned on her direct confrontation with Lightfoot over the bill to allow Chicago residents to elect members of the Chicago Board of Education, which has been made up of mayoral appointees since 1995. While Lightfoot campaigned for mayor in support of an elected school board in 2019, she opposed the plan ultimately passed by the General Assembly and signed into law by Gov. J.B. Pritzker.
Progressive groups are likely to focus not only on Lightfoot's flip flop on an elected school board but also her opposition to significant cuts in police spending as well as her refusal to reopen public mental health clinics closed by former Mayor Rahm Emanuel during the 2023 campaign.
"We know who she is," said Emma Tai, the executive director of United Working Families.
"The lesson from this race is the unstoppable force of grass-roots organizing" combined with a candidate with "a visionary agenda at the top of the ticket," Tai said. "That's the recipe for success."
Reducing the Chicago Police Department's $1.7 billion budget would put the lives of Chicagoans in peril and threaten the city's economy by hurting businesses and reducing property values, Lightfoot has said. 
Two of the major candidates who have already announced plans to run for mayor in 2023 are challenging Lightfoot from the left — activist Ja'Mal Green and state Rep. Kam Buckner — while businessman Willie Wilson, CPS CEO Paul Vallas and Ald. Raymond Lopez (15th Ward) are running as conservatives in the nominally nonpartisan race.
Buckner told WTTW News he and Ramirez are part of a "new generation of political leaders coming to the forefront" who will offer new solutions without dividing Chicago's neighborhoods.
Coattails Boost Progressive Hopes
Ramirez ran at the top of a slate of candidates backed by United Working Families, whose leaders marshaled the resources of a coalition of progressive groups to create networks of volunteers to go door-to-door in their own communities. Stacy Davis Gates, the president of the Chicago Teachers Union, is also the co-chair of the group.
Tai orchestrated a $1.4 million independent expenditure campaign in support of Ramirez' congressional bid, which was also backed by the leaders of the progressive wing of the Democratic Party, including U.S. Sen. Bernie Sanders, I-Vermont, and U.S. Rep. Alexandria Ocasio-Cortez, D-New York.
The organization — which has been a consistent thorn in Lightfoot's side since her victory in the 2019 election — also helped Anthony Quezada defeat Cook County Commissioner Luis Arroyo, Jr. (8th District) in that race's Democratic primary. No Republican or Libertarian candidate ran in their parties' primaries in that contest.
"We live in a progressive community," said Ald. Carlos Ramirez Rosa (35th Ward), the dean of the City Council's five-member Democratic Socialist Caucus. 
Ramirez Rosa also championed Quezada's bid for the Cook County Board, where he will be the panel's first Democratic Socialist member if elected in November. Quezada, the Democratic committeeperson for the 35th Ward, got his start as part of United Neighbors of the 35th Ward organization, launched by Ramirez Rosa.
Those victories are the result of years of intense political organizing centered on Chicago's Northwest Side that changed the terms of the debate over issues like affordable housing, funding for Chicago Public Schools and the proper role of the Chicago Police, Tai said.
"This has been a multiyear political project to take power away from those who underinvested and over policed our communities," Tai said.
Police Union's Push for Political Power Rebuffed
John Catanzara, the president of the Fraternal Order of Police, Lodge 7, which represents the Chicago Police Department's rank-and-file officers, vowed to transform the police union into a political force to be reckoned with after the passage of the criminal justice reform bill and mandates designed to force Chicago officers to get vaccinated against COVID-19.
Despite the police union's push, Democratic voters rejected nearly all candidates who criticized the criminal justice reform bill passed by the Illinois General Assembly in the wake of the Floyd's murder. That legislation will eliminate cash bail in 2023, requires police to intervene if another officer uses excessive force and creates a process for decertifying police.
The police union endorsed a slate of candidates and contributed $50,000 to the newly created political action committee dubbed United Working Taxpayers, according to records filed with the Illinois State Board of Elections.
The union backed Erin Jones, a Chicago Police Department detective, in her bid to unseat state Sen. Rob Martwick, D-Chicago, who voted for the criminal justice reform bill. Martwick, who had the support of nearly all other labor unions in the Illinois Senate's 10th District Democratic primary, won approximately 66% of the vote.
In the Illinois House's 19th District, the police union backed Tina Wallace, a small business owner, over state Rep. Lindsey LaPointe, D-Chicago, only to see LaPointe win 75% of the vote in the Democratic primary. In the Illinois House's 6th District, the police union supported Carolyn Crump, a Chicago Police detective. Crump lost to state Rep. Sonya Harper, D-Chicago, who won 71% of the vote.
"We are running and winning with candidates not afraid to question police spending," Tai said. "The FOP failed abysmally."
Catanzara did not respond to a request for comment from WTTW News.
Ramirez actually won two races on Jan. 28. She was also elected as the Democratic State Central Committeeperson, defeating Iris Martinez, the Cook County Circuit Court Clerk. Martinez campaigned with Catanzara, and endorsed many of the same candidates backed by the police union. Ramirez will now have a say in how the Democratic Party of Illinois operates.
Martinez, who is also the 33rd Ward Cook County Democratic committeeperson, declined to comment to WTTW News.
Ald. Rossana Rodriguez Sanchez (33rd Ward) said it was a miscalculation on the part of Democratic moderates like Martinez to respond to the spike in violence during the pandemic by supporting so-called "tough on crime" measures and seeking the support of Chicago's police union.
"It didn't resonate," said Rodriguez Sanchez, who has advocated for legislation decreasing funding for the Chicago Police Department and increasing funding for mental health treatment and social services. "It was a landslide."
Focus Turns to 2023 Elections
With all of the votes now counted in the June primary, much of the political focus in Chicago will turn to the 2023 elections, with Lightfoot's bid to become the first woman to be re-elected as Chicago mayor at the top of the ticket. All 50 alderpeople are also up for re-election, along with the city clerk and city treasurer.
Ramirez said she planned to back a candidate in the race for mayor.
"We will demand a mayor who will implement criminal justice reforms and real public safety solutions," Ramirez said.
United Working Families will follow the template they used to help elect Ramirez by putting together a coalition of progressive groups, community organizations and labor unions that can get behind a single candidate to take on Lightfoot and conservative challengers, Tai said.
Lightfoot has long predicted that the teachers' union would field a progressive candidate in 2023 in an attempt to unseat her — and has said she is ready to defend her handling of the COVID-19 pandemic, rooting out corruption at City Hall, fighting crime and boosting public investment on the South and West sides.
Contact Heather Cherone: @HeatherCherone | (773) 569-1863 | [email protected]
---