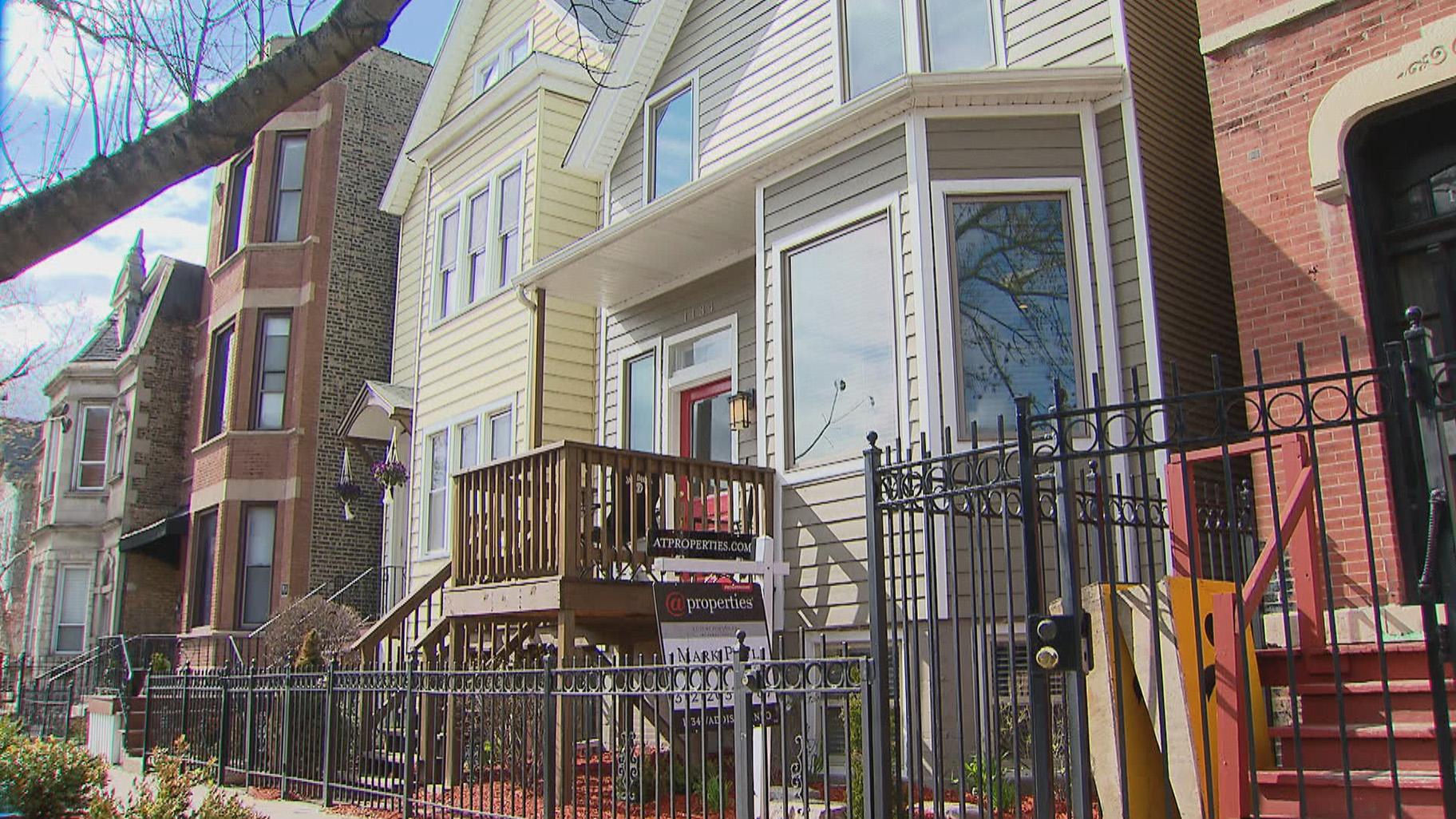 Gov. J.B. Pritzker said Tuesday he would extend the ban on evictions in Illinois past Friday, when the latest version of his stay-at-home order is scheduled to expire.
But thousands of Illinois residents are in danger of missing a third rent payment on Monday, as the economic catastrophe caused by the coronavirus pandemic sent the state's unemployment rate to an all-time high of 16.4%.
And no help is coming from the state, after a bill backed by progressive Democrats in the Illinois House that proposed canceling rent and mortgage payments statewide for 180 days failed to advance.
State Rep. Delia Ramirez (D-Chicago) said she was incredibly frustrated that she was not able to reach a compromise with opponents of the plan, which she said was designed to "stabilize the entire economy."
Even after Ramirez reduced the moratorium on rent and mortgage payments to 60 days and dropped a freeze on rents, the measure stalled in the four-day emergency session that ended late Saturday.
"That was painful for all of us," Ramirez said.
The final version of the bill would have also allowed judges to consider financial hardships linked to the pandemic if a tenant asks to seal a previous eviction. Tenants who have evictions on their records can find it impossible to rent a new home.
However, while Ramirez was unsuccessful in convincing her fellow lawmakers to pass the bill, she was able to increase the amount of money available from the state to tenants and landlords in a relief fund by nearly 90%.
Landlords, who have been unable to pay their mortgages, and tenants, who have been unable to pay rent, can apply for a portion of the $396 million fund, set to be administered by the Illinois Housing Development Authority.
Applicants have to earn less than 50% of the area's median income, which for a Chicago family of four is $44,500 per year, and prove they suffered economic hardship caused by the pandemic.
Pritzker said the fund, which would benefit "quite a lot of people," was an attempt to "find a middle ground here so that neither side is suffering the terrible effects of being evicted or not having any income at all."
The agency has 30 days to get the program up and running, Ramirez said.
If the program does not prevent a wave of evictions after the pandemic eases, Ramirez said she would bring the bill back during the fall veto session.
All four regions of Illinois are set to enter phase three of the governor's reopening plan on Friday, and Pritzker has vowed to issue a new disaster declaration before the transition.
Contact Heather Cherone: @HeatherCherone | (773) 569-1863 | [email protected]
---