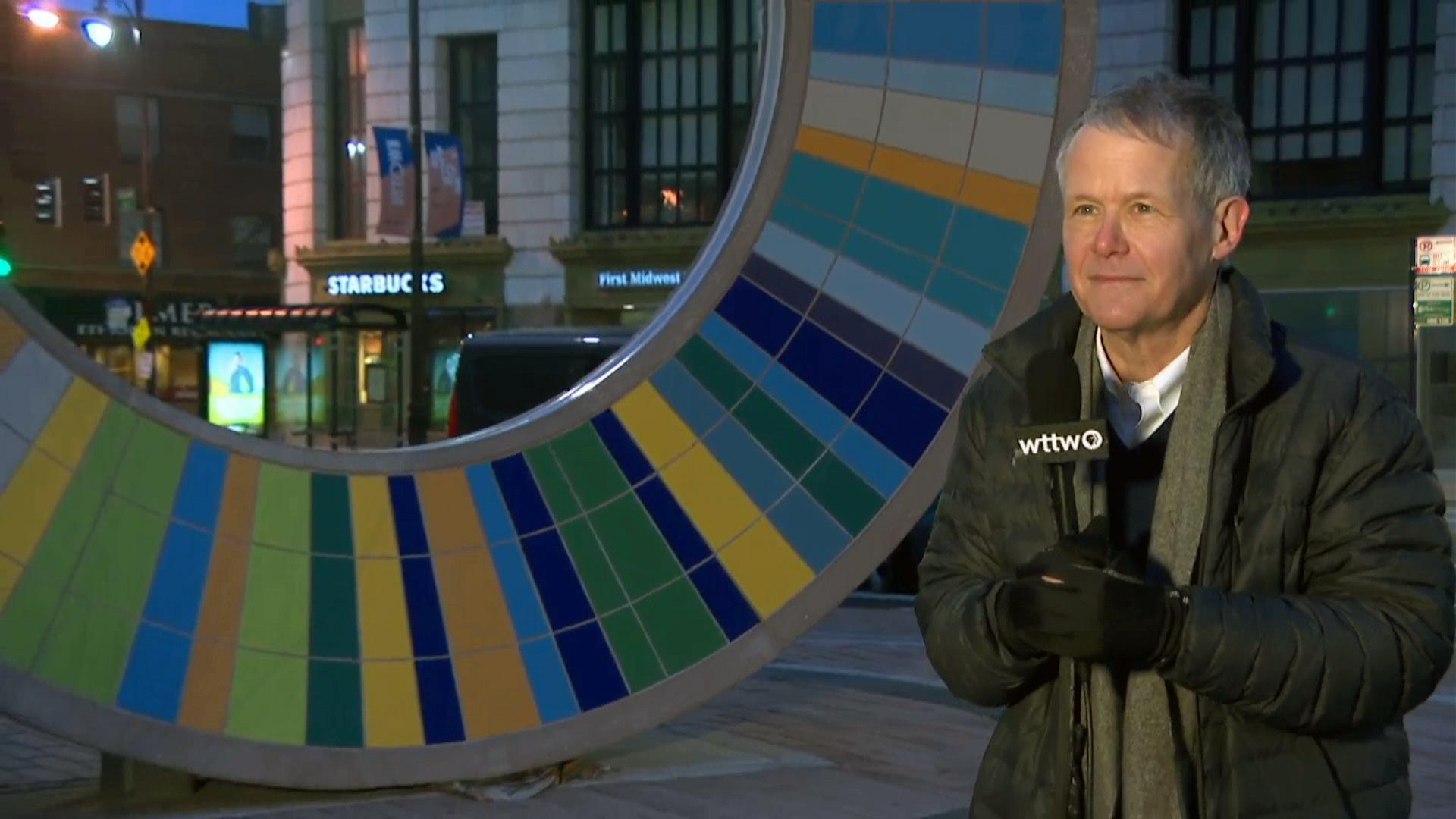 Ald. James Cappleman, 46th Ward, appears on "Chicago Tonight" from Uptown on March 31, 2020. (WTTW News)
Ald. James Cappleman (46th Ward) announced Tuesday that he will not run for re-election to represent Uptown on the Chicago City Council in 2023.
Elected to the City Council in 2011, Cappleman announced his decision to retire with "mixed feelings" in an email to 46th Ward residents on Tuesday that touted his accomplishments.
"I feel fortunate to be doing work that I enjoy every day, but I also know it feels right for me to move on to another adventure with the assurance that our community is now in a good place to keep moving forward to accomplish more," Cappleman wrote.
Cappleman won a third term in office in 2019 by the slimmest of margins, beating scientist Marianne Lalonde by just 25 votes in the runoff.
Cappleman vowed to stay active in the Uptown community with his husband, Richard, after he leaves office in May 2023.
"We will do what we've always done since we met one another over 30 years ago; we will keep giving our time to endeavors that will make our planet better for everyone," Cappleman said.
Once an ally of former Mayor Rahm Emanuel, Cappleman has been a reliable supporter of Mayor Lori Lightfoot, voting for all three of her budgets and backing her high-profile initiatives.
Lightfoot praised Cappleman's service on the City Council at an unrelated event on Tuesday and called him a friend.
"You are not going to find a finer human being," Lightfoot said. "I often call him the conscience of City Council."
Lightfoot said Cappleman's decision not to run for re-election was part of a larger societal shift fueled by the COVID-19 pandemic that has prompted many people to rethink their lives and careers.
Cappleman's retirement statement made no mention of the COVID-19 pandemic or its effect on his life.
Cappleman replaced disgraced former Ald. Danny Solis (25th Ward) as chair of the City Council's powerful Zoning Committee in 2019 and unsuccessfully attempted to delay the approval of the Lincoln Yards megadevelopment despite Emanuel's support.
A former Franciscan friar and social worker, Cappleman touted his efforts to reduce crime in Uptown, saying his efforts have helped "violent crime begin its descent to today's dramatic lows." However, critics often accused Cappleman of not doing enough to protect the area's most vulnerable residents by creating affordable housing and strengthening the area's social safety net.
Cappleman faced the approbation of many progressive groups, who have long seen him as one of the most vulnerable members of the Chicago City Council in the next election.
That criticism reached an apex in September, when Cappleman was attacked while trying to break up a group of people drinking on the corner of Racine and Leland avenues. It marked the third time the alderperson had been assaulted while confronting those he said were causing a public nuisance.
Cappleman also worked for years to reopen the shuttered Uptown Theater. The most recent redevelopment effort sputtered in March 2021.
Cappleman rejected those criticisms in his message to residents Tuesday.
"While other wards have struggled to keep affordable housing, the 46th Ward gained, with two more 100% affordable residential buildings starting construction this year," Cappleman wrote. "Dilapidated buildings have become restored historic structures and vacant lots have new residential developments that offer a wide range of rents, including affordable housing. Our Entertainment District has blossomed in ways we never imagined, and more is coming our way."
Contact Heather Cherone: @HeatherCherone | (773) 569-1863 | [email protected]
---