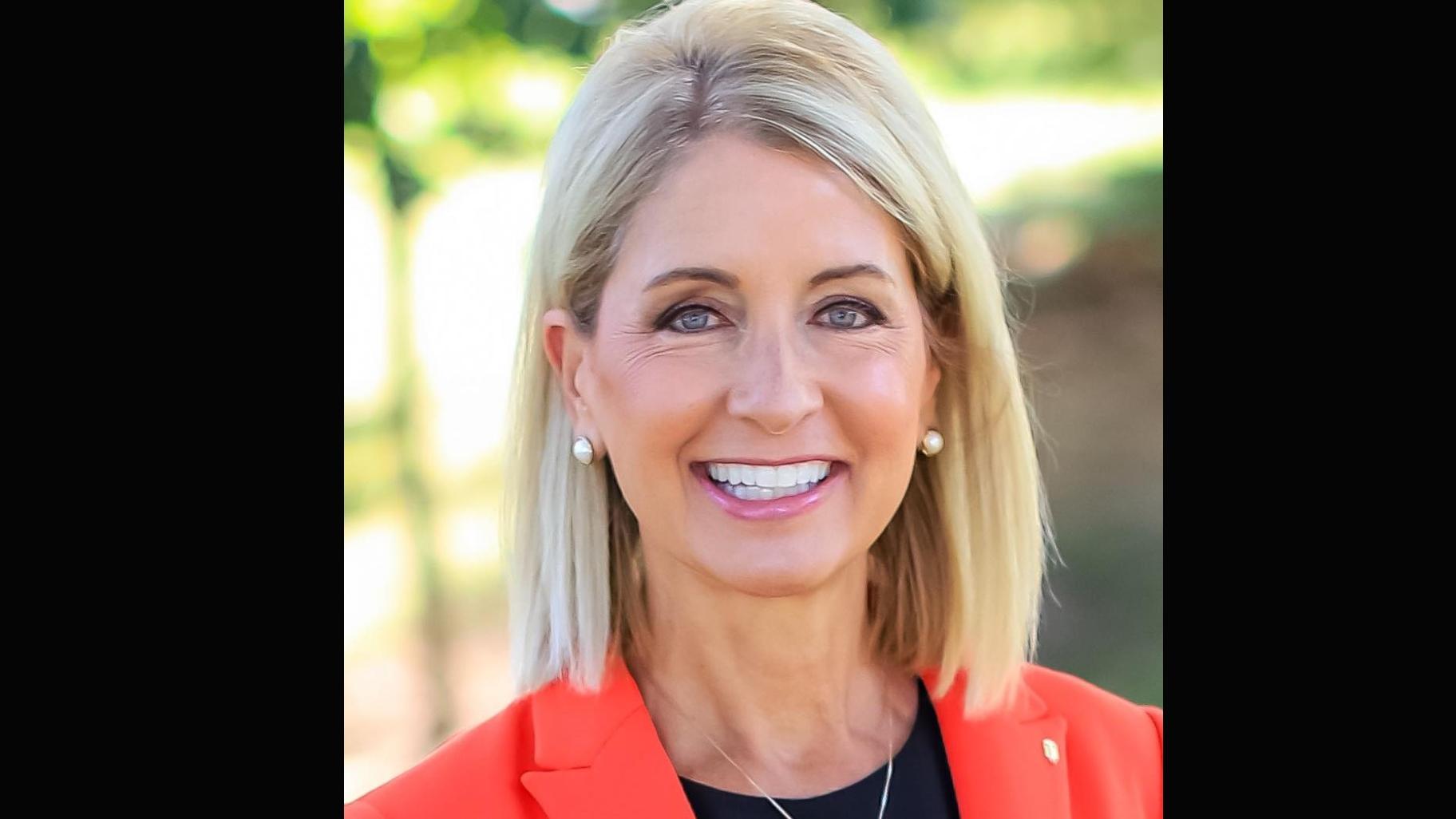 U.S. Rep. Mary Miller. (Credit: Miller Campaign)
U.S. Rep. Rodney Davis conceded to first-term Republican Mary Miller in the hotly contested GOP race in the 15th Congressional district, saying it's been "the honor of a lifetime to serve the people of Illinois."
"As Republicans are poised to retake the House, it's paramount that Republicans in Congress work to end dysfunction and deliver results for the American people," Davis said in a statement. "I look forward to campaigning with every Republican up and down the ticket across Illinois between now and November to ensure we take back our state and take back Congress."
Davis, who was seeking a sixth term in Congress, currently represents Illinois' 13th district but chose to run against incumbent freshman Mary Miller after the once-a-decade remap made his current home base much more Democratic-leaning.
With 99% of precincts reporting as of 10:45 p.m. Tuesday night, Miller lead Davis 57.8% to 42.2%, according to unofficial vote totals.
Miller, who's garnered the support of former president Donald Trump, has more than once drawn national headlines for controversial comments. At the rally where Trump endorsed her, Miller praised the Supreme Court's decision to overturn Roe v. Wade as a "historic victory for white life." A spokesman later said Miller meant to say "right to life."
Shortly after she took office in January 2021, Miller made a speech extolling the importance of creating a base of conservative support among young people. "Hitler was right on one thing," Miller said. "He said, 'Whoever has the youth has the future.'"
After Miller's "white life" comment, Davis called it a part of a "disturbing pattern of behavior" and accused her of dodging questions and public appearance.
Davis has in the past praised and supported Trump. But he's angered Trump supporters by voting to certify the 2020 election results and supporting a failed proposal for a January 6 commission.
Outside groups have spent some $12 million trying to influence the outcome of the race, according to the Sun-Times. The winner is set to face Democratic candidate Paul Lange in November.
A spokesperson for Davis said he did not have any further comment beyond his statement. A spokesperson for Miller did not immediately respond to a request for comment.
---