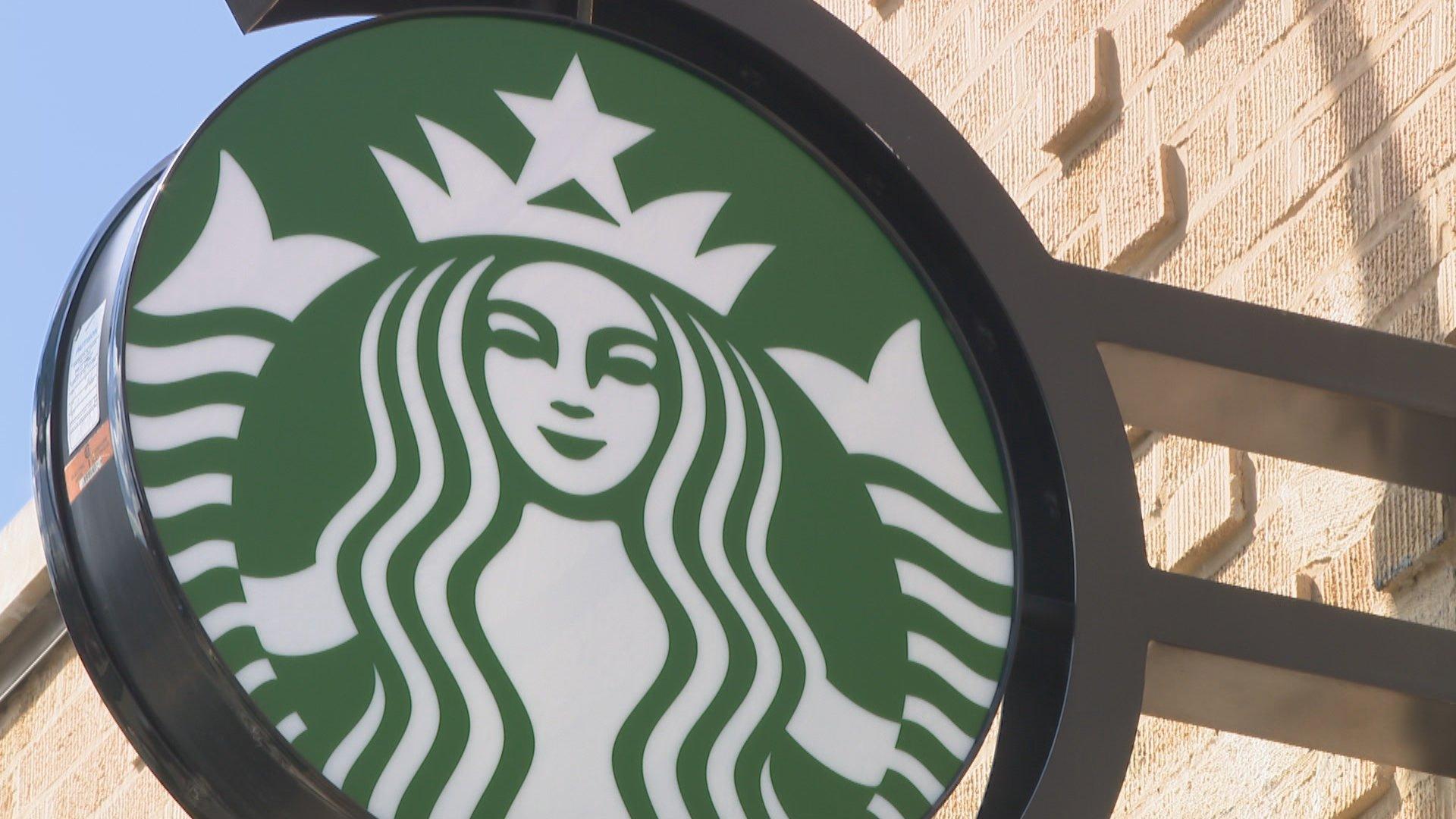 (WTTW News)
Workers at Starbucks coffee shops in Hyde Park have voted to join a union, while unionization votes failed at Logan Square and downtown coffee shops. That's according to election results shared by organizers Tuesday.
The Hyde Park vote brings the total number of unionized Starbucks locations in the Chicago area to four. Bucktown Starbucks employees are currently voting by mail on unionizing, with results expected next Tuesday. And workers at North Park and Edgewater coffee shops recently announced their intentions to unionize.
"I'm happy for us … (but) our victory today was definitely bittersweet, seeing the other stores and seeing people I've been working with for so long narrowly miss their counts," said Jasper Booth-Hodges, an employee at the 55th and Woodlawn Starbucks that voted to unionize 5-3.
The Hyde Park workers join two Starbucks locations in Edgewater and one in northwest suburban Cary. All the Chicago-area coffee shops moving to organize have filed for representation with Chicago and Midwest Regional Joint Board of Workers United, a Service Employees International Union (SEIU) affiliate.
The Randolph and Wabash Starbucks voted against unionizing 8-6, and the Logan Square location voted it down 10-8. Both coffee shops filed several months ago, but their elections were long delayed as part of a failed Starbucks effort to force stores to vote by district rather than individually. Booth-Hodges says the protracted process hurt organizers' momentum.
"We all filed around the same time. We've been together through the whole thing. It really hurts to see them have such narrow losses. We won, but barely – it was a nail-biter the whole way through," Booth-Hodges said. "But at the same time, we're all still fighting. We're all still in it."
In addition to today's losses, a unionization vote at a La Grange Starbucks also failed last month.
Nationwide, more than 100 Starbucks locations have voted for union representation. The movement began last year in Buffalo, New York and has faced intense pushback from the company.
Organizers and supporters have accused Starbucks of aggressive union-busting tactics, including firing and intimidating pro-union workers. The company has reportedly moved to close a location in Ithaca, New York where employees voted to unionize in April.
The National Labor Relations Board has charged Starbucks with a slew of labor law violations. A company representative told WTTW News charges of union-busting are "categorically false."
Election results from other parts of the U.S. brought better news for Starbucks organizers Tuesday. The effort notched a victory at a coffee shop in Memphis where seven pro-union employees were fired by the company.
"I think it's really important that we as the working class use the power we have," Booth-Hodges. "We have strength in numbers, and we need to use that."
---