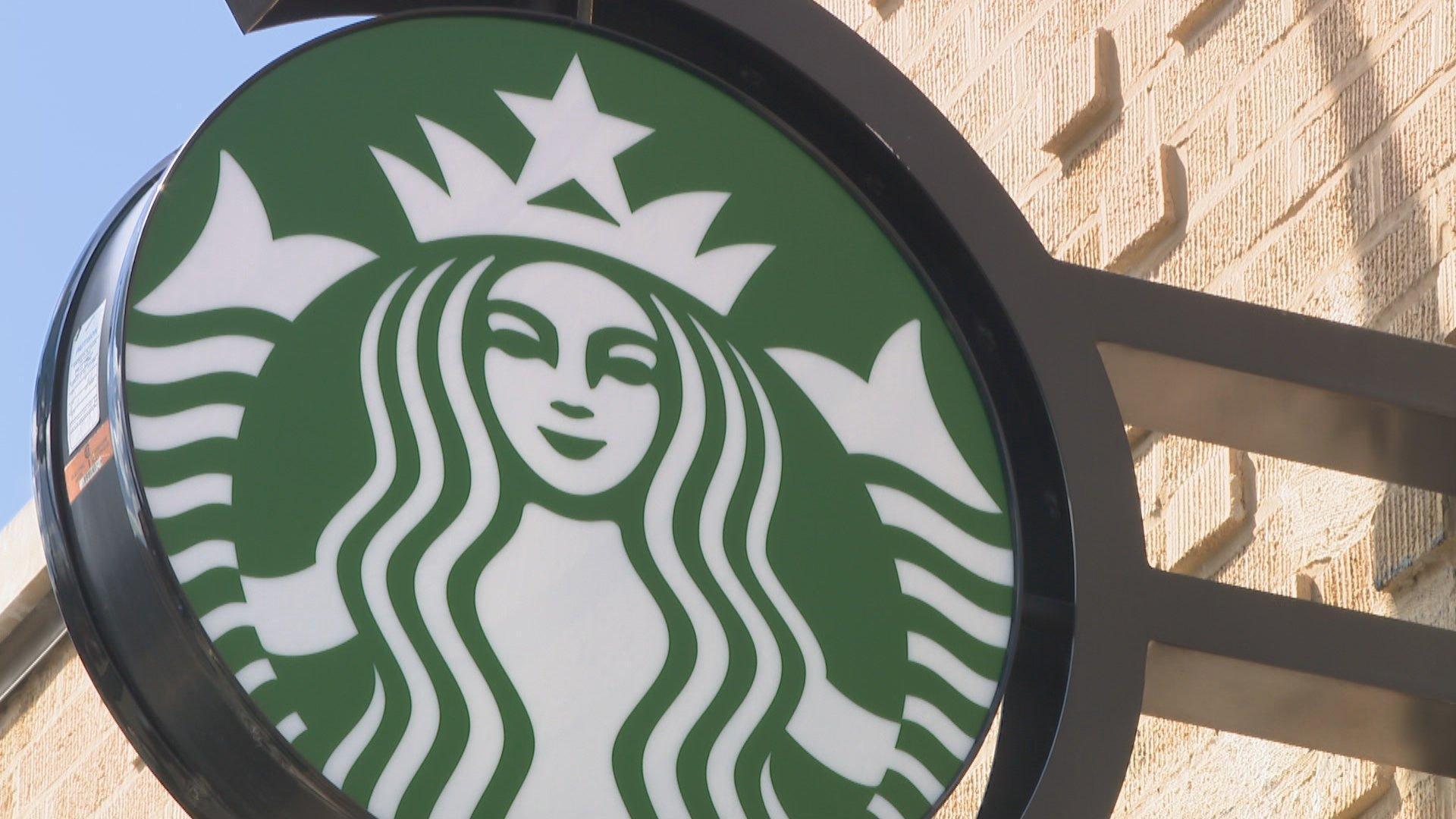 (WTTW News)
On the heels of Chicago's first two Starbucks locations voting to join a union last Wednesday, workers at one of the company's Edgewater coffee shops announced plans to file for representation Tuesday morning. They join workers at a North Park Starbucks located at Lincoln and Jersey Avenues that announced their unionization push last week.
"In accord with partners across the country–as well as with those around the entire city of Chicago–we … are rallying together and joining the nationwide call for unionization," the organizing committee of the Starbucks at Devon Avenue and Broadway wrote in a statement. "Our call to unionize is not retaliation or reactionary to any specific policy but, rather, a genuine desire for partners to be heard and to make this company the best we believe it can be."
The two Edgewater locations that voted in favor of unionization last week are located at Ridge Avenue and Clark Street and Bryn Mawr and Winthrop Avenues. Four other stores in Chicago – in Bucktown, Hyde Park, Logan Square, and downtown – are currently voting by mail on whether to unionize, with results expected in June.
All the Chicago-area stores moving to organize have filed for representation with Chicago and Midwest Regional Joint Board of Workers United, an SEIU affiliate. A unionization vote at a La Grange Starbucks failed earlier this month, organizers' first local loss. 
It's part of a nationwide effort to organize Starbucks coffee shops that's rapidly gained steam since the movement started in Buffalo, New York late last year. Organizers say more than 100 locations have now voted in favor of joining a union.
Union backers have blasted Starbucks for "union-busting" tactics. The company has faced multiple complaints from the National Labor Relations Board for intimidating and firing pro-union workers.
A company spokesperson told WTTW News charges of union-busting are "categorically false."
After last week's election, Edgewater workers expressed confidence in the momentum driving the organizing efforts despite aggressive company pushback.
"They're more afraid of you than you are of them, you have an amazing team behind you, and you've got public opinion on your side," said employee Kayla Menz. "There's so much you can do when you stand up together."
---