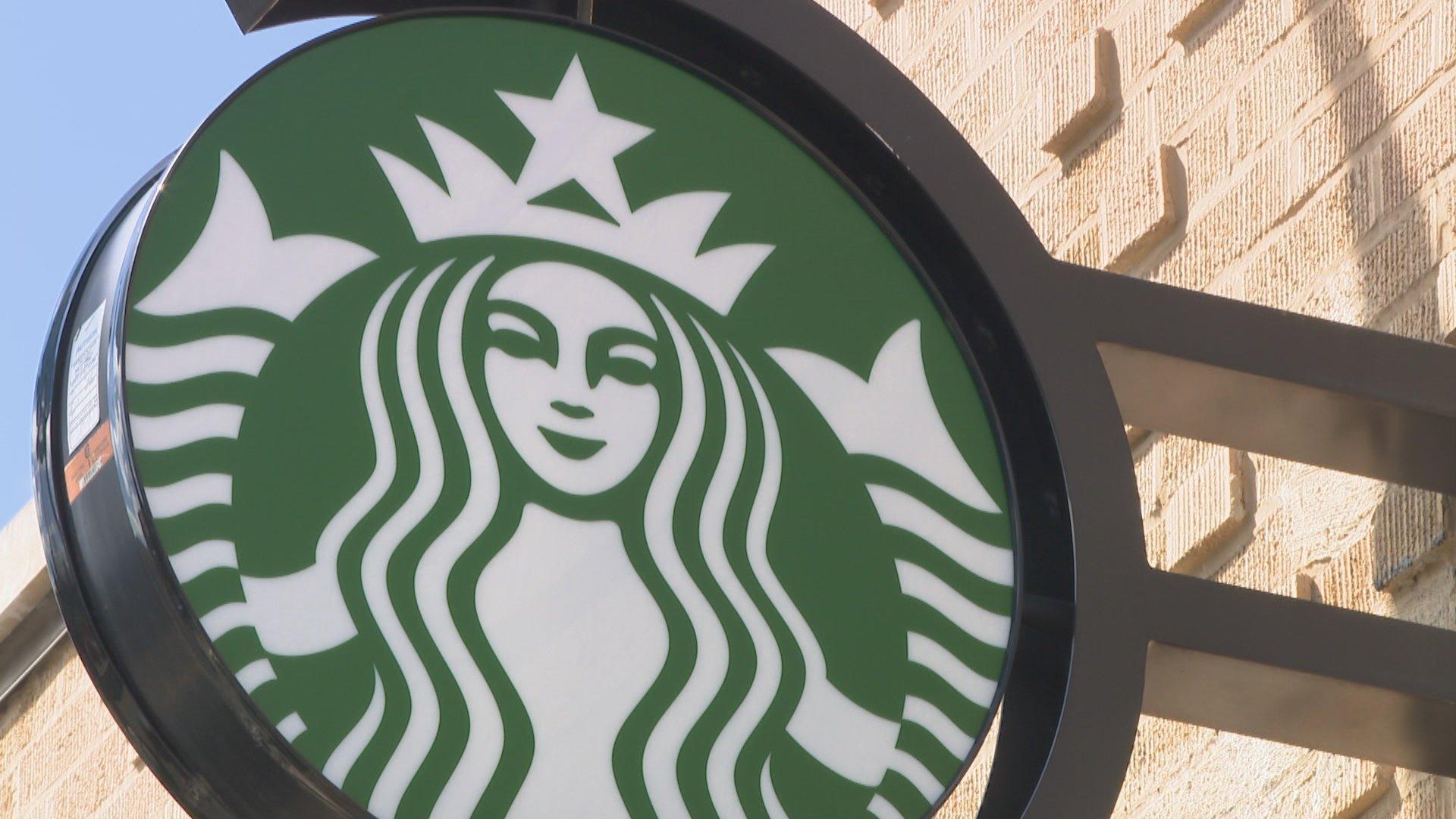 (WTTW News)
Illinois now has its first two unionized Starbucks locations, according to the results of a vote count shared by organizers.
Starbucks workers at coffee shops in northwest suburban Cary and downstate Peoria have been voting by mail this month on whether they want to be represented by the Chicago and Midwest Regional Joint Board of Workers United, an SEIU affiliate.
The Cary location voted in favor of representation 17 to four with three challenged ballots, and the Peoria location voted in favor nine to two, organizers said Tuesday.
"This is a win for the store, and really every partner that works for starbucks.  There is still a long road ahead but we look forward to working with corporate as partners in making starbucks the best employer for essential workers," the union's account tweeted as it announced the Cary results.
Peoria's organizing committee said via Twitter: "Our victory here in Peoria is a product of the incredible organizing that Starbucks workers have done across the country. We stand in solidarity with every Starbucks worker and any worker fighting for a better world."
Six Starbucks locations in Chicago and one in west suburban La Grange have also filed for union representation.
Three of the Chicago locations are set to begin voting next month, while the La Grange and remaining Chicago coffee shops are awaiting an election date, according to the National Labor Relations Board. It's part of a national movement that began in Buffalo, New York last year. Organizers say more than 30 stores have now voted in favor of union representation.
"We just want to have a seat at the table," downtown Starbucks employee and organizer Zero Muñoz told WTTW News earlier this month. "Each store has a unique set of issues and things they would want to bring up with corporate. It's not a one-size-fits-all sort of deal."
Union backers accuse Starbucks of so-called "union busting," including disciplining or firing pro-union workers. The NLRB has issued two complaints against the company for retaliation.
"Any claims of anti-union activity are categorically false," a Starbucks spokesperson told WTTW News.
But Starbucks leadership has been pushing back publicly against the wave of union organizing, saying the company has a strong history of working collaboratively with its employees and that a union would compromise that.
In a letter to employees shared publicly by the company, Starbucks CEO Howard Schultz wrote "while not all the partners supporting unionization are colluding with outside union forces, the critical point is that I do not believe conflict, division and dissension – which has been a focus of union organizing – benefits Starbucks or our partners."
Contact Nick Blumberg: [email protected] | (773) 509-5434 | @ndblumberg
---