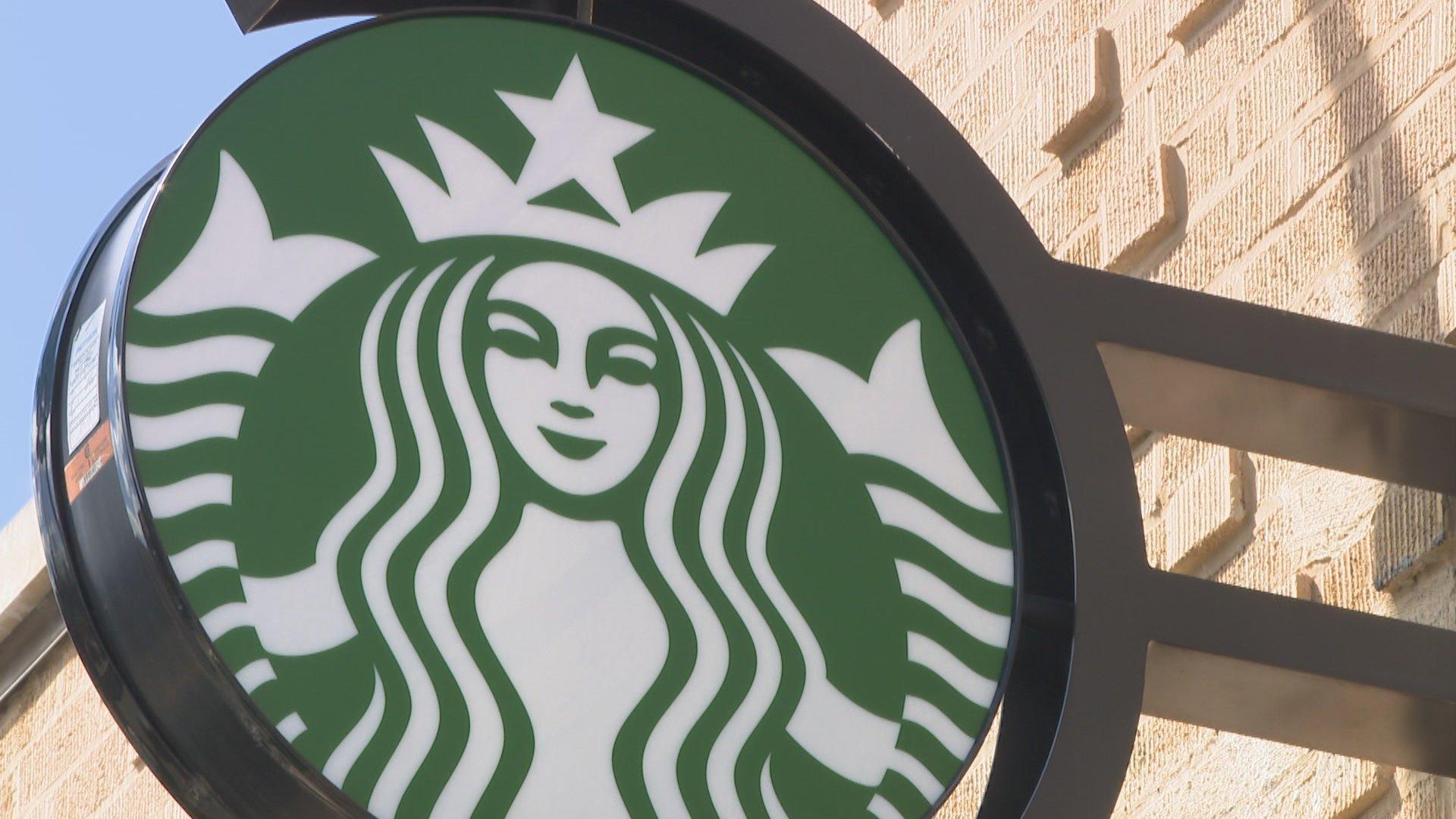 (WTTW News)
Workers at a La Grange Starbucks voted against joining a union Friday, organizers said. It's the first Chicago-area loss for the Starbucks organizing effort, which last week celebrated the first unionized coffee shop in northwest suburban Cary. 
The La Grange location filed for representation with Workers United, an Service Employees International Union(SEIU) affiliate, in January. 
"Since then, workers at this store were forced to undergo five months of aggressive, and quite possibly unlawful union-busting tactics as they waited to vote," Workers United said in a press release. "Unfortunately, as a result of a sustained, months-long barrage of coercive propaganda and intimidation, workers at this store voted against unionization 9-6 today. 
Workers at more than 250 Starbucks locations around the U.S. have filed to join a union, and about 50 have voted in favor of unionization. Organizers and their supporters have accused Starbucks of aggressive "union-busting" tactics, including cutting hours, disciplining, and firing pro-union employees. 
In an April lawsuit, the National Labor Relations Board accused Starbucks of illegally retaliating against union organizers. The company says union-busting claims are "categorically false," but it has taken an aggressive stance against organizing efforts both internally and externally. 
Wednesday, union organizers from Starbucks, Amazon, and other companies met with President Joe Biden, Vice President Kamala Harris, and Labor Secretary Marty Walsh at the White House to discuss their efforts. In response, Starbucks sent a letter to the White House criticizing the meeting and asking for its own sit-down. 
"We are deeply concerned that Workers United … was invited to the meeting while not inviting official Starbucks representatives, to discuss our view on the matter. We believe this lack of representation discounts the reality that the majority of our partners oppose being members of a union and the unionization tactics being deployed by Workers United," wrote AJ Jones II, Starbucks senior vice president for global communications and public affairs. "Simply stated, we have a drastically more positive vision for our partners and our company than Workers United." 
Six Starbucks locations in Chicago have also filed for representation: two in Edgewater and one each in Bucktown, Hyde Park, Logan Square and downtown. Workers at four of those coffee shops are set to vote by mail beginning in May, with results expected in June. 
"Although we are greatly disappointed by the loss at LaGrange, losses come as no surprise given the anti-union attacks and abuses committed by Starbucks management daily," Workers United International vice president Kathy Hanshew said in a statement. "So while we will experience a few losses along the way as a result of these tactics, given the win rate is well over 90%, Workers United and the Partners will not be deterred in our efforts to achieve dignity and respect in the workplace through Unionization."
---