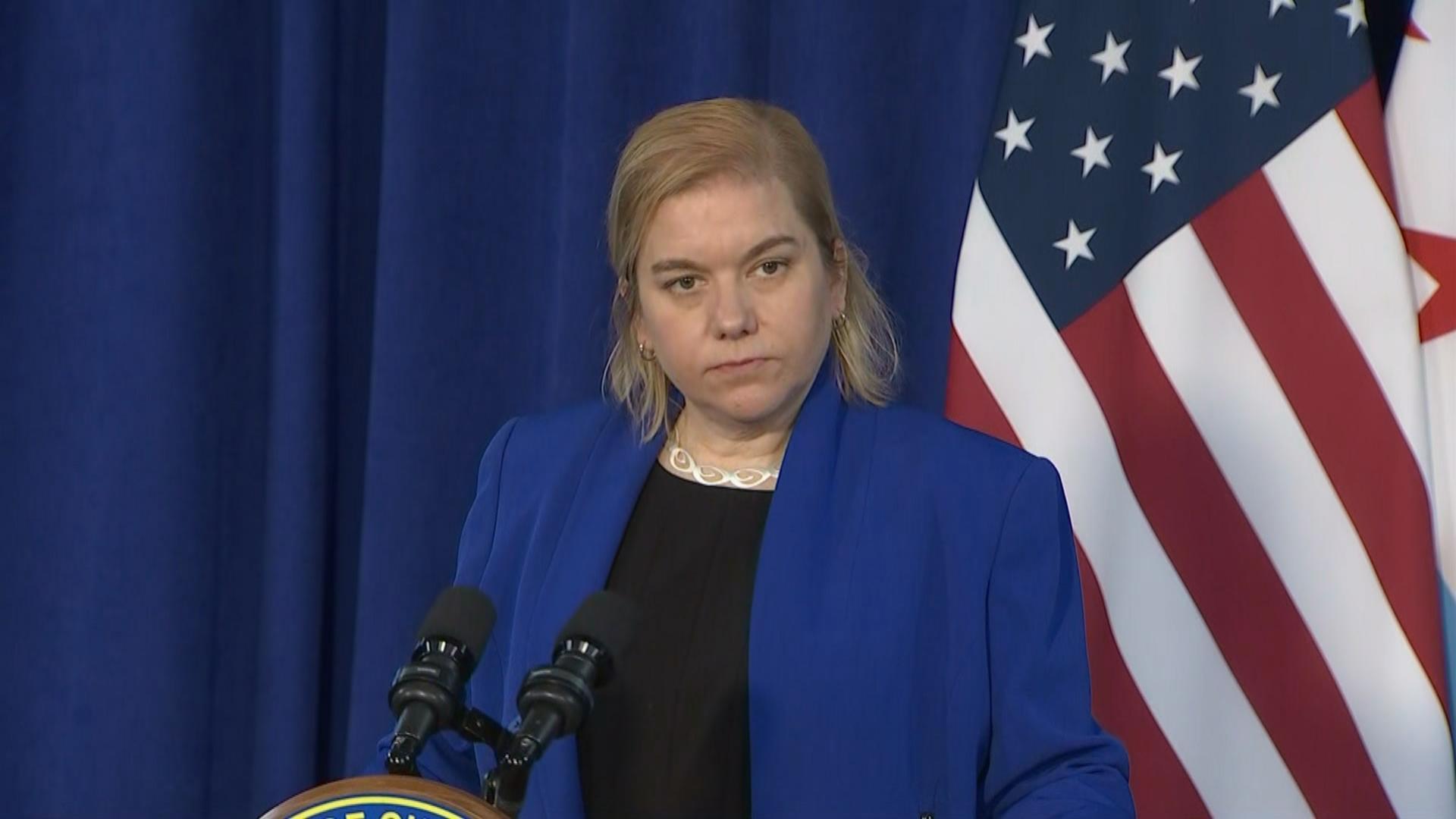 Chicago Department of Public Health Commissioner Dr. Allison Arwady speaks Thursday, May 26, 2022. (WTTW News)
Monkeypox has been detected in Chicago, state and city health officials announced Thursday. 
The first probable case of the rare disease was discovered on Wednesday in a man who recently returned to Chicago from Europe, according to a statement from the Illinois Department of Public Health and the Chicago Department of Public Health.
The man did not require hospitalization and is isolating at home in good condition, officials said. The people he has been in contact with are being contacted to prevent the virus from spreading.
"The case remains isolated and at this time there is no indication there is a great risk of extensive local spread of the virus, as monkeypox does not spread as easily as the COVID-19 virus," according to the statement.
Federal health officials are working to confirm the diagnosis, officials said.
Most monkeypox infections last between two to four weeks, officials said.
The virus, which originates in wild animals like rodents and primates, is spread to people via infected animals, with most cases occurring in central and west Africa. However, person to person transmission is possible through close physical contact with monkeypox sores, items that have been contaminated with fluids or sores or through respiratory droplets following prolonged face-to-face contact, officials said.
Monkeypox belongs to the same virus family as smallpox and can cause fever, body aches, chills and fatigue. People with a serious monkeypox infection may develop a rash and lesions on the face and hands that can spread to other body parts.
The virus is spread through contact with bodily fluid and close contact with a sick person, their clothing or bedsheets, according to officials. Early data from the outbreak that appears to have begun in Europe before it spread to Canada and the United States suggest that gay, bisexual, and other men who have sex with men make up a high number of initial cases, officials said.
Anyone who has symptoms or develops an unusual rash to see a doctor, who can test for monkeypox and provide treatment, including smallpox vaccines which are effective against monkeypox, officials said.
Approximately 19 cases of monkeypox have been reported in 10 states, according to the Centers for Disease Control.
WTTW News' Kristen Thometz contributed to this story.
Contact Heather Cherone: @HeatherCherone | (773) 569-1863 | [email protected]
---