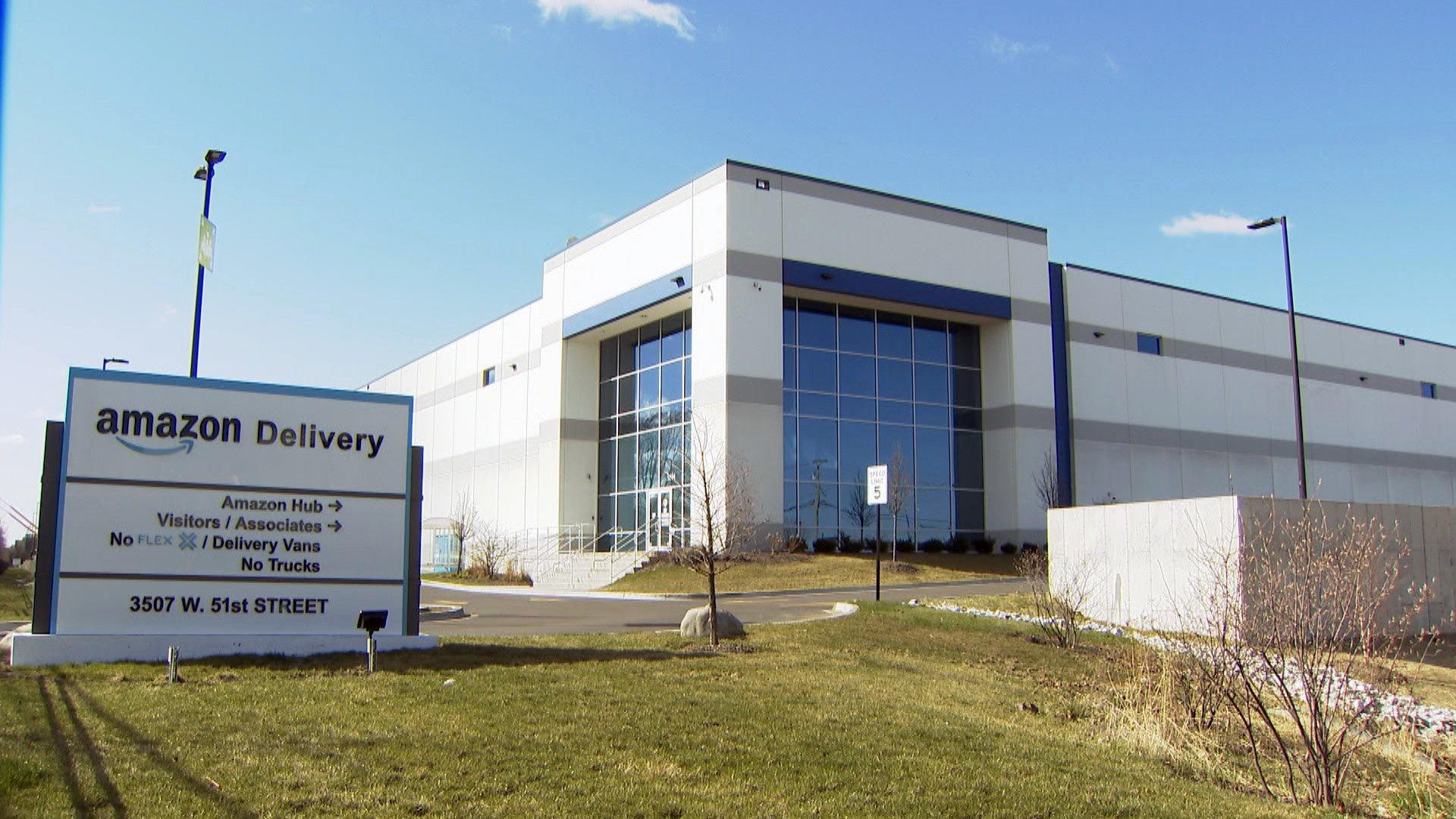 Amazon's Gage Park warehouse. (WTTW News)
A group of workers at Amazon's Gage Park warehouse walked off the job Thursday morning, claiming management has harassed employees of color and wrongfully fired two Black employees.
The workers called for the reinstatement of warehouse associate Rakyle Johnson, who they said was fired last week "based on blatant lies" and "with absolutely no evidence."
"It's unfair, it's unjust, and it's not right what they did," employee Vanessa Carrillo said on a video streamed live from outside the facility known as DIL3.
The walkout was organized by Amazonians United Chicagoland, which has led similar demonstrations in the past. The group says about 20 workers walked out and a dozen stood outside the facility to demonstrate.
WTTW News spoke with Johnson in 2021 when Amazonians United was calling on management to provide accommodations for "brutal" overnight shifts.
In a letter to company management, Amazonians United accused the company's area manager and HR rep of "a history and pattern of racist discrimination, harassment, and disrespect endured by DIL3 associates."
"We feel that we can't do anything inside the warehouse without being harassed," Carrillo said.
Amazonians United says Black and Latino workers have been harassed while taking bathroom breaks and that managers have made derogatory and racist comments. The group accuses management of wrongfully firing Johnson for sabotaging equipment, despite no proof on video and testimony to the contrary from nearby coworkers.
"We firmly reject the allegation of racial discrimination. Amazon believes in equal employment opportunity for all employees and has a policy against discrimination of any kind," an Amazon spokesperson said in a statement. "Mr. Johnson was terminated for a serious safety violation that involved jamming an object in a conveyor belt to stop production, which could have caused serious injury to himself and his co-workers."
An Amazonians United organizer says the group plans to file lawsuits for wrongful termination and racial discrimination.
After the group led a walkout days before Christmas over pay and job duties at Amazon's Gage Park and Cicero warehouses, the company announced a hike in hourly pay that took effect in February. Amazon denies it was tied to the walkout and says the raise affected employees at more than two dozen sites around the Chicago area.
Amazonians United is not a formal labor union, but supporters say it's been an effective way for employees to organize quickly around pressing issues. It formed at a now-shuttered warehouse in McKinley Park in 2019, and organizers say they're active at both the Gage Park and Cicero facilities. The group does not disclose how many employees are members, but says its goal is to be active at every local Amazon site.
"We are speaking up so that our coworkers everywhere can also come together, and hopefully build the courage to also speak up and walk out," said employee Ted Miin.
"It's not impossible to fight racism (and) harassment," Carrillo said. "Everything that we're doing is protected under law, so don't be afraid to speak up."
---