All week, National Labor Relations Board officials have been counting the votes in a historic unionization election at an Amazon facility in Bessemer, Alabama. It could become the first-ever union workplace for the nation's second-largest private employer.
In Chicago, workers demonstrated Thursday morning outside an Amazon warehouse as they put pressure on the company for accommodations to what some employees call brutal conditions.
It began on Jan. 25, when Amazon employees say they were told the company was shutting down its 150,000-square-foot distribution center in McKinley Park on the South Side, known as DCH1. It's scheduled to close Friday, according to workers.
Amazon has been expanding fast in the Chicago area over the past year. The company says DCH1 is one of its older facilities, so it's not renewing its lease and is instead transferring workers to three newer sites to better serve customers. Some employees say that's not the whole story, describing the workplace as "filthy" and complaining of safety issues.
Last April, a group of workers at DCH1 now known as Amazonians United Chicagoland organized what they called safety strikes, demanding personal protective equipment, cleaning protocols and other COVID-19 safety measures.
"People were getting sick and we weren't notified about it," said employee Rakyle Johnson. "They would broadcast themselves on social media informing us they were sick, they had COVID. We as a group decided that something must be done."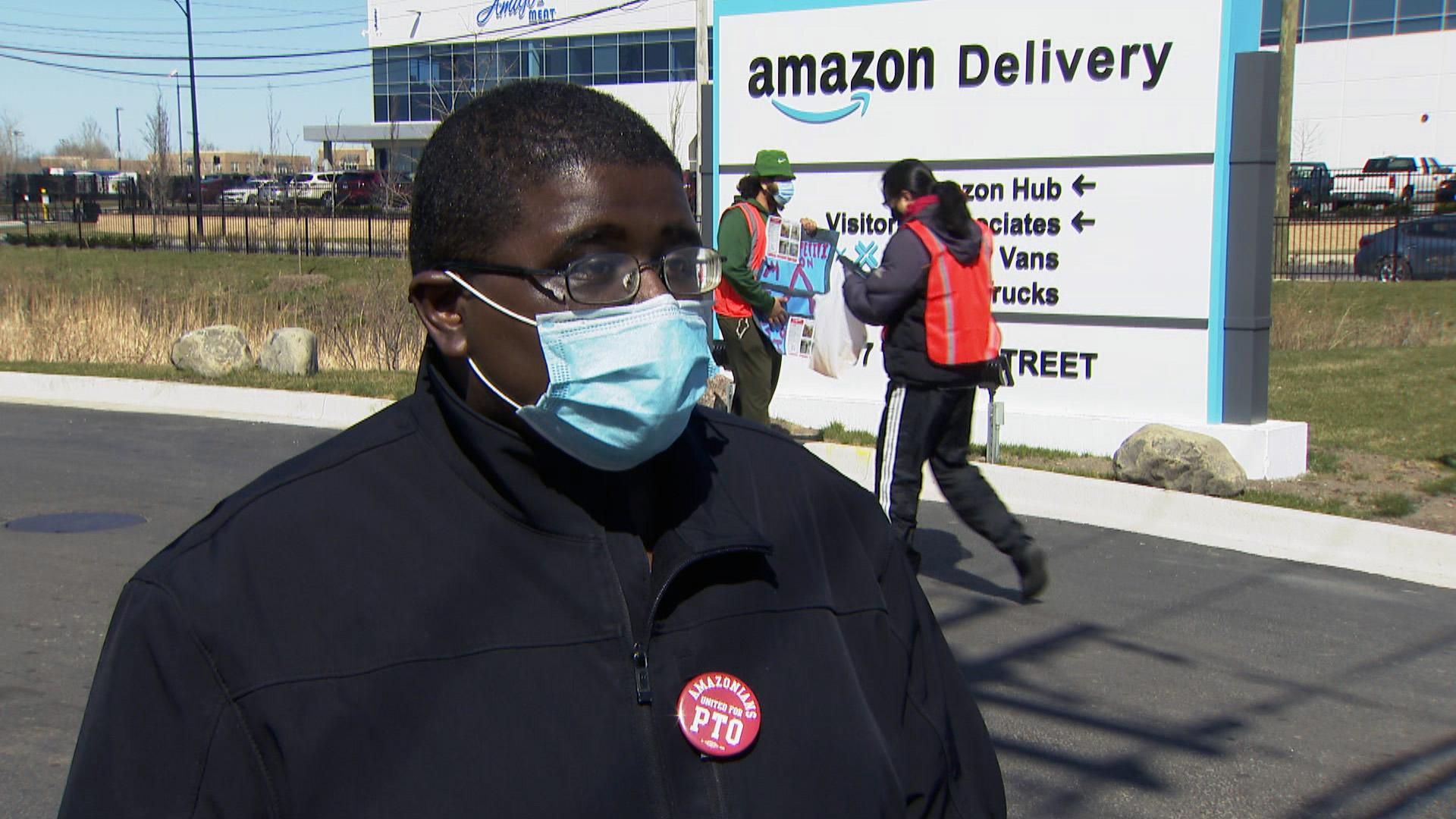 Rakyle Johnson (WTTW News)
Amazonians United says its efforts were largely successful. Now, their organizing has a new focus. Employees say earlier this year when they were told DCH1 was shutting down, they were also told their hours would be changed to shifts called megacycles: working 10.5 hours, from 1:20 a.m. to 11:50 a.m.
"Mothers have to be home with their children because they have e-learning, or they have to get them up in the morning, or they have to make sure that they're down for the night," Johnson said. "I have medical issues – I just found out three months ago that I'm a diabetic. So that's interfering with the schedule that I have to ensure that I'm taking the medication that I need."
Workers came up with a list of accommodations for people working megacycles. They're seeking a $2 per hour raise; accommodations for employees who can only work part of the shift because they need to care for children or for medical reasons; ride-share trips to and from work, which they say the company provides in New York City; and full 20-minute breaks without managers cutting them short.
"Whether we need to keep on handing out petitions or we're going to go back to the route of doing protesting or something else, we'll take those actions that are necessary, because we've been put in way too many situations to not be given the privileges that we're asking for that are given at other facilities as well," said Amazon worker Bekim Mehmedi.
Amazon declined a request from WTTW News for an interview, but touted the pay, benefits and flexibility that employees are offered.
"We are excited to have recently launched three new, next generation delivery stations for DCH1 employees where they can continue to work and grow as an integral part of the Amazon team in state-of-art facilities. Our associates are the heart and soul of our operations, and we are happy to continue to offer great, flexible career opportunities in world class facilities," an Amazon spokesperson said in a statement.
"You pride yourself on taking care of your workers or ensuring your workers safety, all we're doing is holding you to it," Johnson said.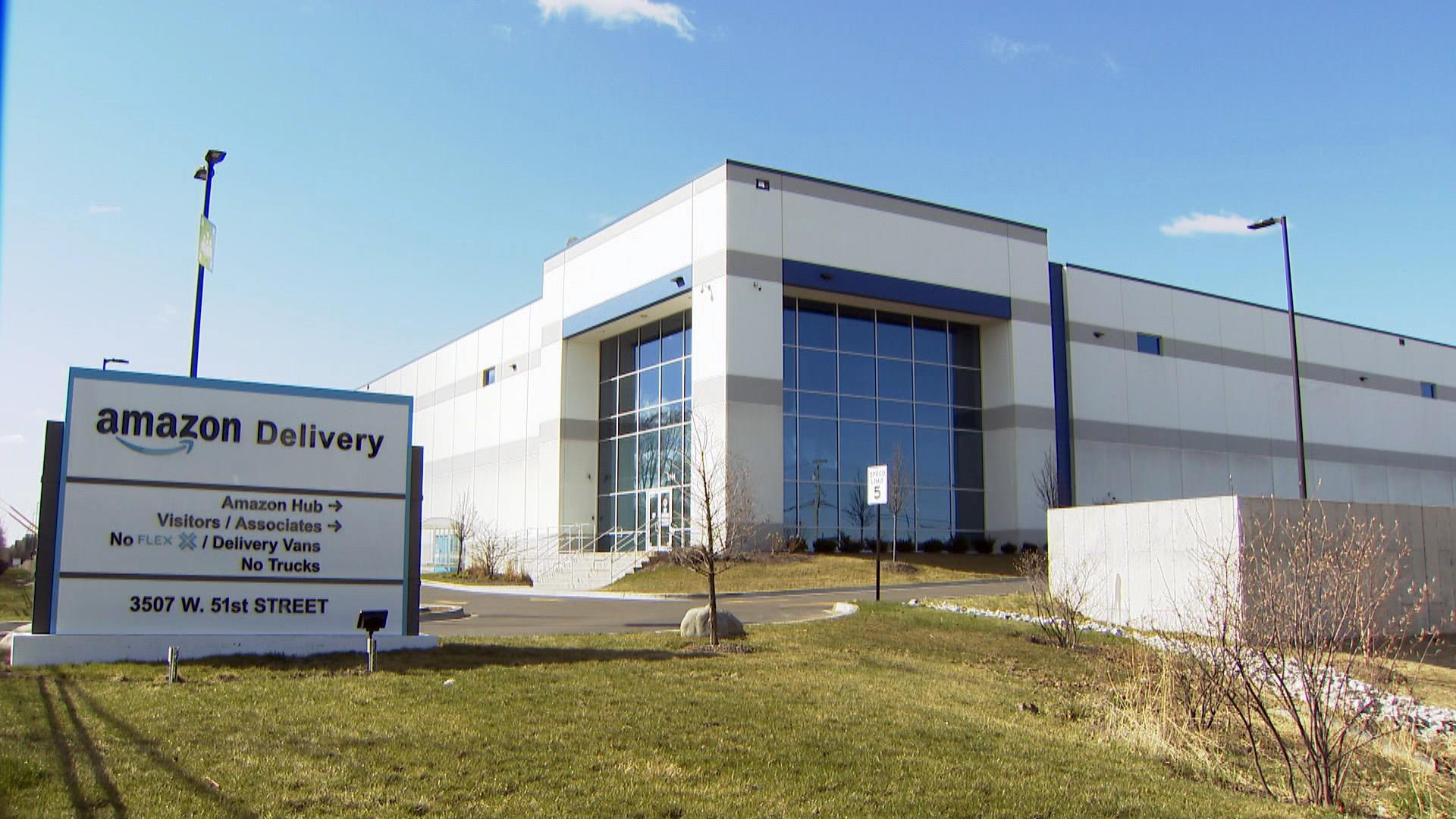 Workers demonstrated Thursday, April 1, 2021 at the Amazon facility in Gage Park known as DIL3. (WTTW News)
Robert Bruno, professor of labor and employment relations at the University of Illinois, describes Amazonians United a sort of alternative labor organization – groups he says have been effective in the restaurant and garment industries, and even Silicon Valley.
"They're not recognized as formally a labor union under the law, but they advocate for workers and they use public advocacy campaigns. They could also use lawsuits to try to improve working conditions," Bruno said.
Bruno says formal labor unions have the greatest legal weight behind them, and that if Amazon employees in Alabama vote to unionize it could have effects in Chicago and around the nation.
"Once a beachhead is created … it creates the opportunity to organize in other places," Bruno said.
The workers we spoke with say they're open to the idea of a union, but that it has to be responsive to their needs. For now, as workers from DCH1 transfer to other locations around the city, they're focused on getting accommodations for employees working megacycles and keeping up the momentum behind their organizing.
"Unfortunately, these issues are not just in one site," Mehmedi said. "I want everybody who wears this (employee) vest to know that it doesn't matter if you're by yourself or you're with the whole shift, standing up for yourself is important."
Amazon is also facing unfair labor practice charges at the National Labor Relations Board claiming the company intimidated employees who participated in coronavirus-related demonstrations at DCH1, and is currently in talks with the NLRB.