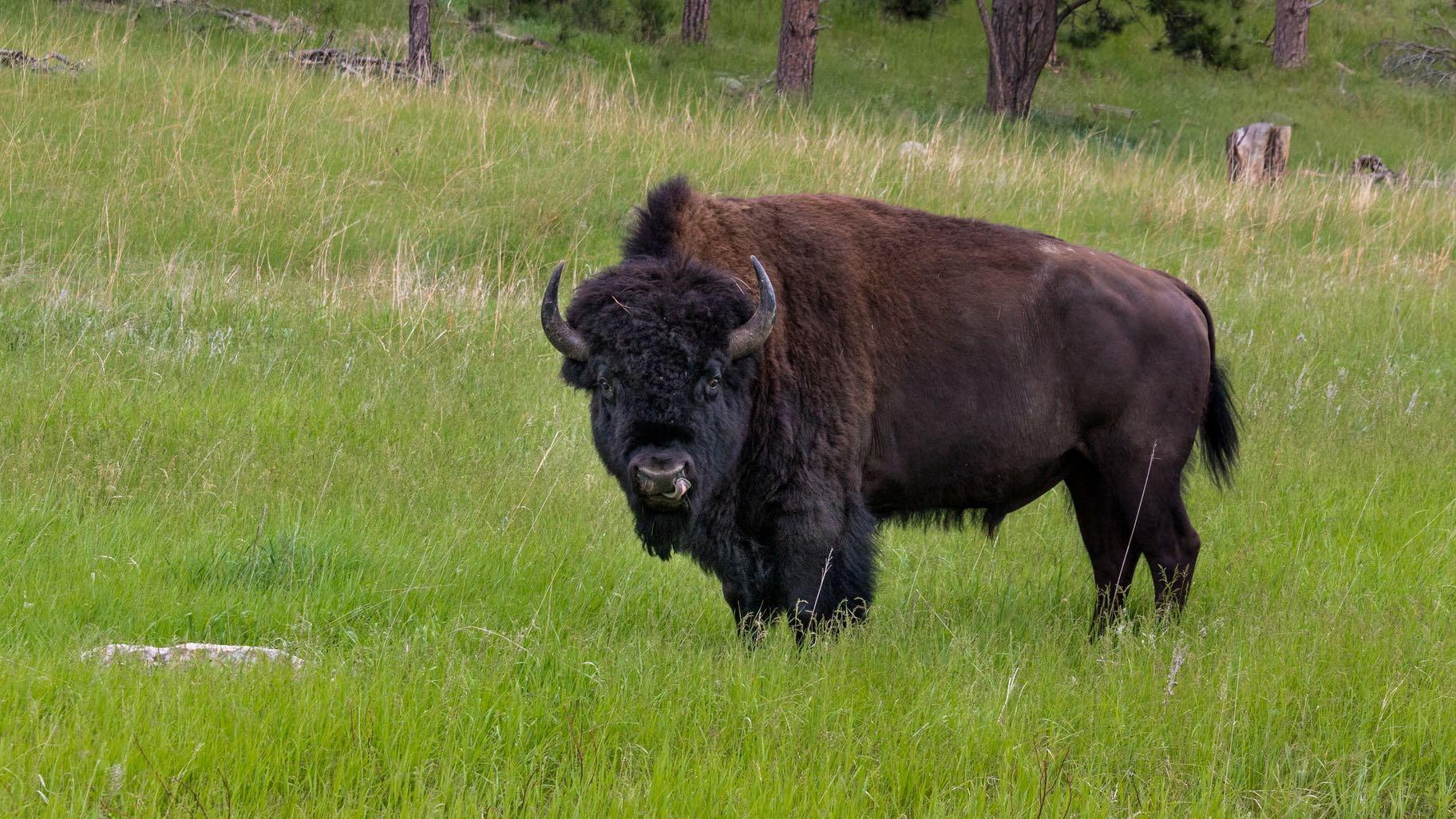 Bison, pictured in this file photo, are hard to miss, but one eluded capture for months in Lake County. (Jonathan Mast / Unsplash)
After managing to elude capture for nearly nine months — no small feat for an easily identifiable 1,300-pound creature — the runaway bison nicknamed "Tyson" and/or "Billy" was finally apprehended Wednesday, officials with the Lake County Forest Preserve announced.
The bison went on the lam in fall 2021 after escaping from Wauconda's Milk and Honey Farmstead. Sightings have been keeping residents of western Lake County and eastern McHenry County entertained ever since.
Scott Comstock, owner of Milk and Honey Farmstead, has been attempting to lure the bison home to no avail, according to reports in the Daily Herald. When she settled in Lakewood Forest Preserve in April, forest preserve officials became increasingly concerned about having the bison roaming areas that could become heavily trafficked during the approaching Memorial Day weekend.   
The preserves brought in Matt Noble, owner of Loose Cattle Caught, to help nab the crafty bison. According to forest preserve officials, the bison was located Wednesday morning and Noble lightly tranquilized her.
"The tranquilizer did not put her in danger or make her fall to the ground. Its purpose was to slow her down. The bison slowly made its way to the barn for food and Noble was able to close the door," the forest preserve said in a statement.
"The safety of our users and the animal has been our No. 1 priority throughout this process," said Mike Tully, chief operations officer for the Lake County Forest Preserves. "Bison are considered domestic livestock in Illinois, therefore roaming free in a public forest preserve is not an appropriate place for it to call home."
Not everyone was thrilled with the outcome. Plenty of folks wanted the bison to remain free, with more than 200 people signing a petition calling on the forest preserves to let her stay in Lakewood.
"She has more of a right to be there than we do," several people posted on social media.
---
Contact Patty Wetli: @pattywetli | (773) 509-5623 |  [email protected]