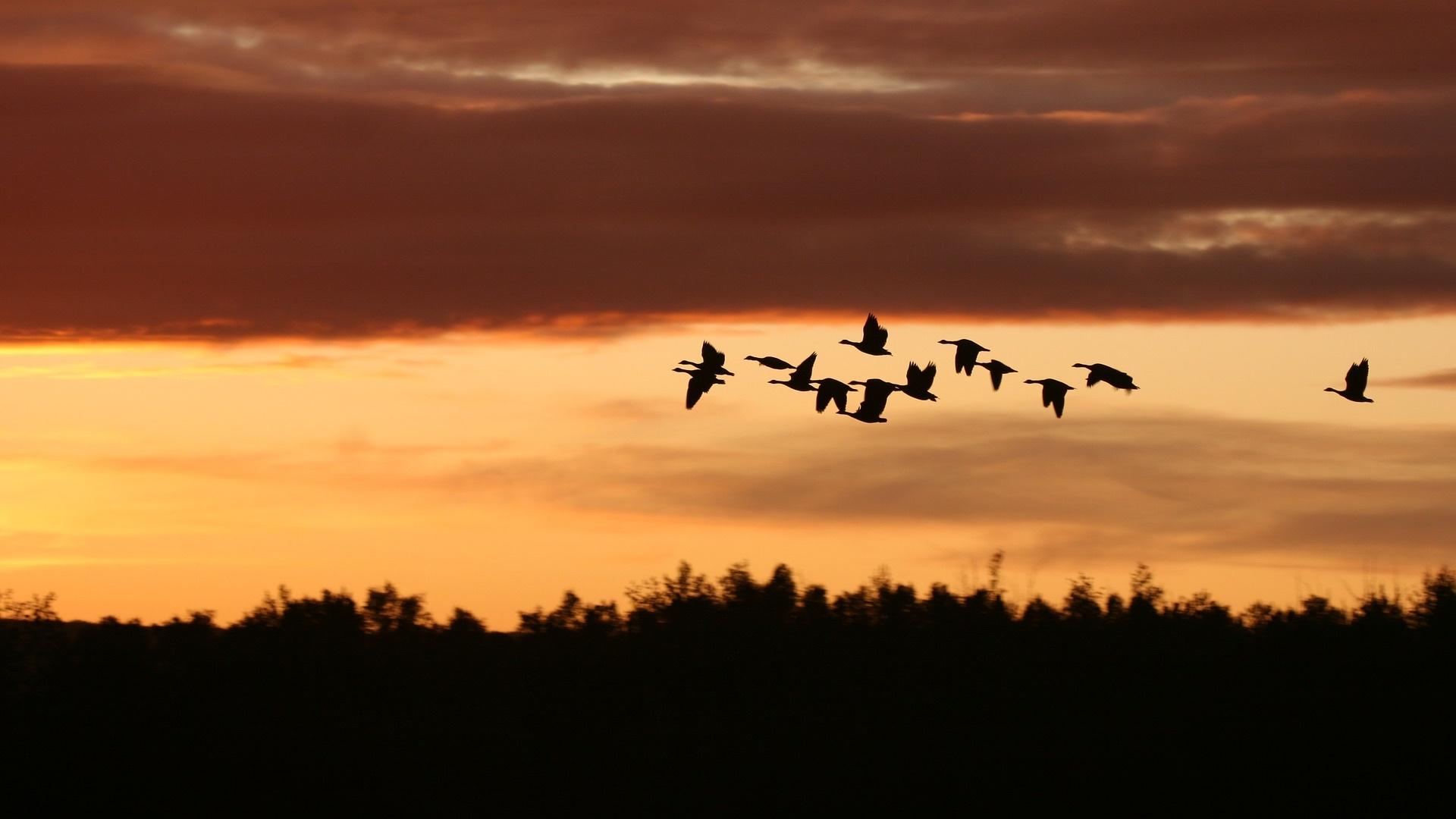 Hundreds of millions of birds are migrating through the U.S. this weekend. (hollandevens / Pixabay)
By official gubernatorial proclamation, Saturday has been declared Illinois Bird Day in acknowledgement of all the ways, great and small, that birds matter to residents of the state.
The timing coincides with the annual World Migratory Bird Day, which traditionally takes place the second Saturday in May in Canada and the United States. 
According to real-time migration predictions provided by BirdCast, nearly 400 million birds will be on the move across the U.S. every night in the coming days. Chicago is on alert for "high intensity nocturnal migration" activity over the weekend, per BirdCast, which is a project of the Cornell Lab of Ornithology, Colorado State University and the University of Massachusetts Amherst.
BirdCast's migration dashboard shows 3.6 million birds crossed Cook County between 8 p.m. Thursday and 5:30 a.m. Friday, hitting a peak of 430,000 birds at 1:20 a.m. Friday.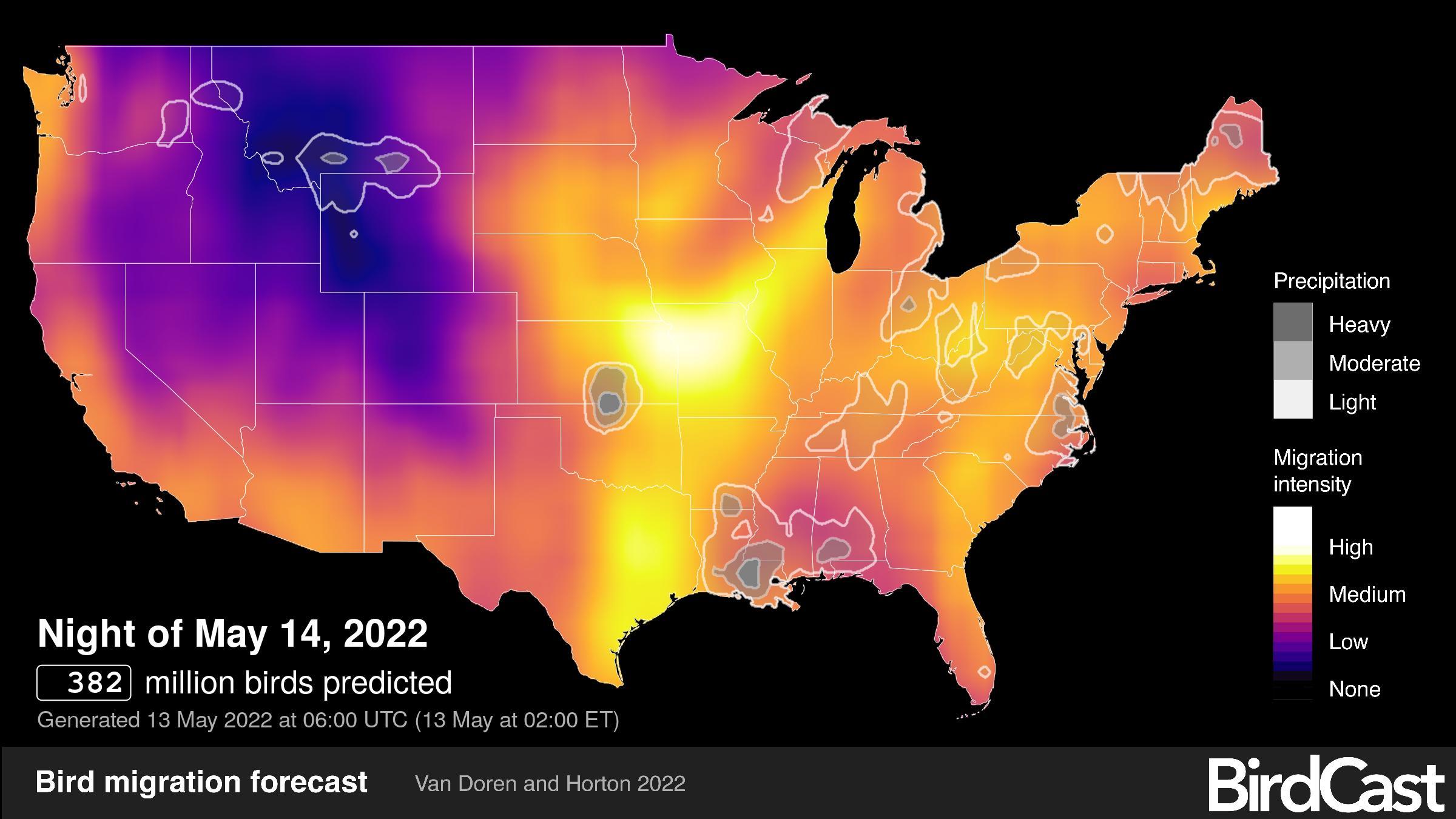 (Van Doren, B. M and Horton, K. G. 2022. BirdCast, migration forecast map; generated 5.13.2022 at 1 a.m. Cornell Lab of Ornithology and Colorado State University. birdcast.info/live-migration-maps. Downloaded 5.13.2022)
Each year, the organizers of World Migratory Bird Day choose a theme important to migratory bird conservation. In the past, these have included wetland diversity, the impact of plastic pollution and the importance of preserving habitat at migratory stopover points. 
For 2022, the focus is on the harmful effects of light pollution. Most birds migrate at night, and artificial light from homes, businesses and other sources disorient birds, leads to collisions and disrupts their internal clocks. 
So one of the best ways to celebrate Illinois Bird Day is to turn off or dim exterior lights at night. Additionally, there are a number of World Migratory Bird Day events happening in the Chicago area. 
Contact Patty Wetli: @pattywetli | (773) 509-5623 |  [email protected]
---