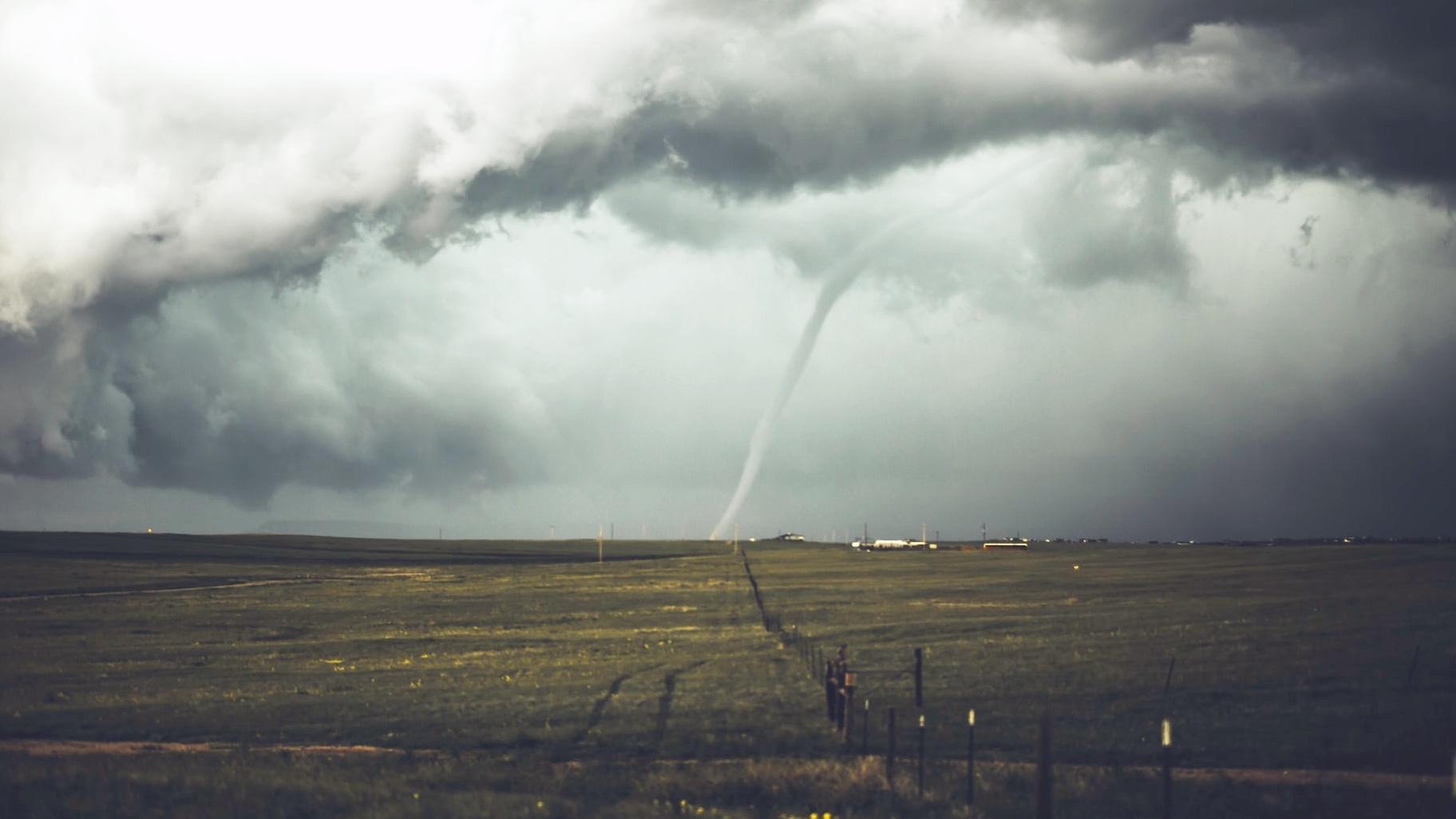 (Nikolas Noonan / Unsplash)
April was the rollercoaster ride, weather-wise, Chicagoans have come to expect from spring's most capricious month: Snow one week, a flirtation with 80-degree temperatures the next.
If the month overall felt colder and wetter than normal, that's because it was, according to National Weather Service data.
The average temperature of 47 degrees was 2.7 degrees below normal, and daytime highs were even chillier, at 4 degrees below average.
Half of the days saw at least a trace of rain recorded for a total of 5.31 inches, well above the 3.75 inches that are normal for the month. On a positive note, the .2 inches of snow measured on April 18 was the only white stuff that fell during the month, less than the normal 1.3 inches.  
April saved its wildest weather for its final day, with three short-lived tornadoes confirmed in the Chicago region Saturday.
May is kicking off with showers and near seasonal temps though it will be cooler by the lake. 
What a video! A security camera from the Oak Brook Park District took a direct hit from the brief EF-0 tornado yesterday evening. It was a skinny but fierce tornado! #ilwx https://t.co/v7ArIqcl9D

— NWS Chicago (@NWSChicago) May 1, 2022
---
(1/5) How many of you saw severe storms and/or rainbows, and/or cool clouds yesterday?! Let's take a look back at Saturday's active weather.

This graphic is an overview of storm reports. More extensive information can be found on our event web page: https://t.co/gPoPIhDP2b #ILwx pic.twitter.com/1xTo5mNTZP

— NWS Chicago (@NWSChicago) May 1, 2022
---
(2/5) With help from emergency management, government officials, & spotters, we confirmed 3 short-lived tornadoes in our area, & also straight-line wind damage in Rockford. There were no injuries with these. @NWSLincolnIL also confirmed a brief tornado in McClean County. #ILwx pic.twitter.com/5y2etAF06E

— NWS Chicago (@NWSChicago) May 1, 2022
---
(3/5) After the storms, mammatus clouds were observed in some locations, which are sometimes seen on the underside of the anvil (top) of deep, often severe thunderstorms. Rainbows were also common after the second round of storms as the sun angle was lowering with sunset. #ILwx pic.twitter.com/Ig7lcYkXeB

— NWS Chicago (@NWSChicago) May 1, 2022
---
Contact Patty Wetli: @pattywetli | (773) 509-5623 |  [email protected]