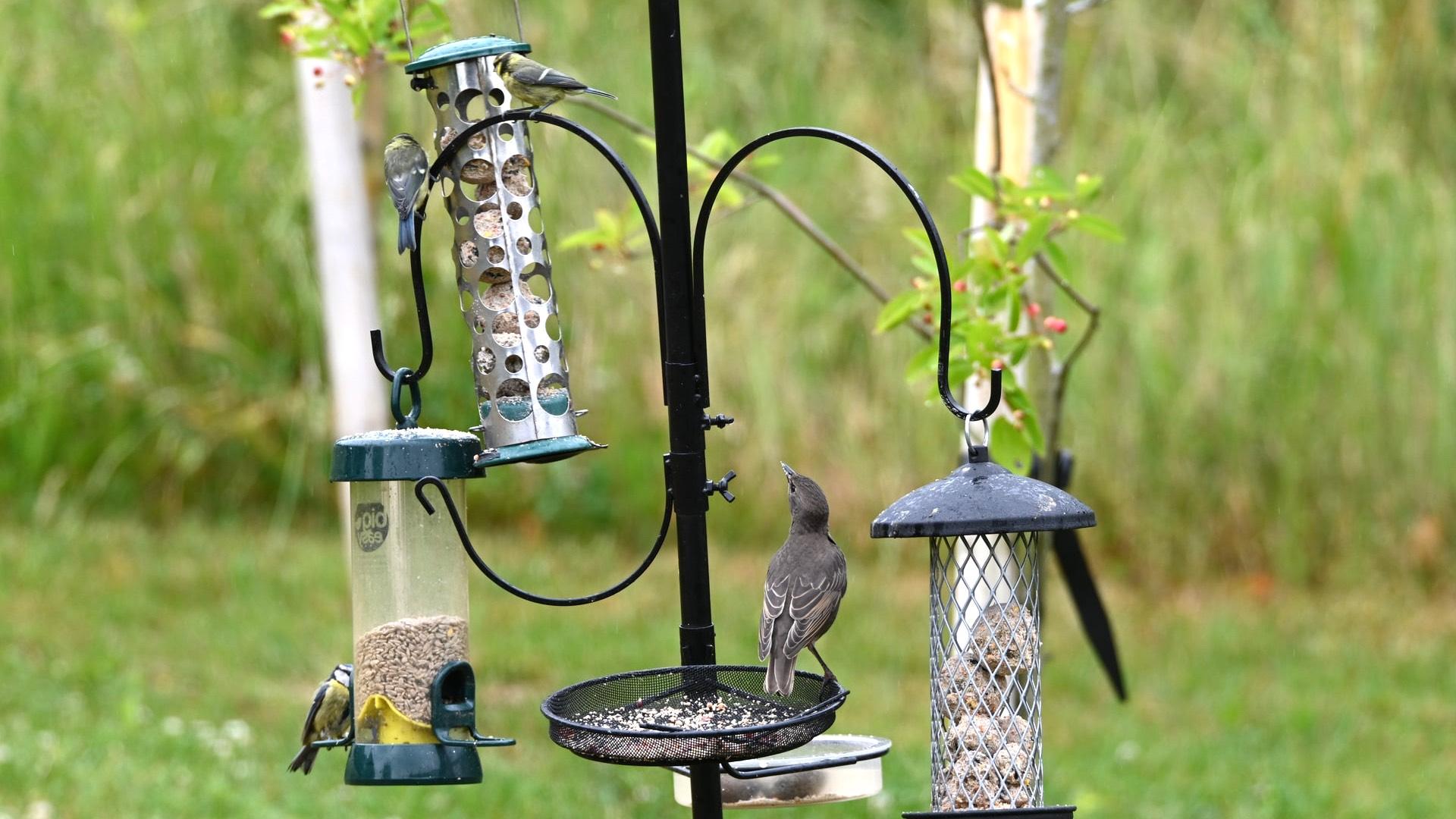 (Yanna Zissiadou / Unsplash)
Due to a nationwide outbreak of avian flu, the Illinois Department of Natural Resources on Thursday issued a recommendation for people to stop using bird feeders and bird baths through May 31 or until infections subside in the Midwest.
The department later amended its advice to clarify that hummingbird and oriole feeders are OK to use; it's use of seed and grain feeders that should be stopped. 
The recommendation is being made "out of an abundance of caution" and to be consistent with neighboring states, the department said in a statement. "These are general recommendations because it's impossible to address every possible exception and circumstance. We're relying on our fellow bird lovers to use their best judgement to help stop the spread of the virus."
While the strain of highly pathogenic avian influenza currently circulating hasn't been detected in songbird species (known as passerines), many of which are beginning to migrate through the state, it has been identified in waterfowl, shorebirds, raptors (including bald eagles) and domestic poultry flocks.
The first case in Illinois was detected in wild Canada geese on March 10. Most recently, 200 birds in Cook County are suspected to have died from the pathogen.
Department officials noted that wild birds have ample sources of food in the spring and won't suffer from the missing feeders.
Additional recommendations from the department include:
— Before storing any feeders or baths already outdoors, clean and rinse them with a diluted bleach solution (nine parts water to one part bleach). If the feeder or bath can't be moved, be sure to clean it weekly.
— Remove any bird seed at the base of bird feeders to discourage large gatherings of birds or other wildlife.
— Avoid feeding wild birds in close proximity to domestic flocks.
If five or more deceased wild birds are observed in one location, contact an IDNR district wildlife biologist. Any dead or sick bald eagles should also be reported to the department. USDA Wildlife Services can be reached at 866-487-3297.
To dispose of a dead wild bird, wear rubber gloves and a mask. The carcass should be double-bagged in sealed plastic bags, which can be buried away from scavengers or placed in the garbage if approved by the local waste hauler. After handling dead birds, be sure to thoroughly wash hands, clothes and tools with soap and water.
Note: This story was originally published on April 21 and has been updated to include additional guidance regarding hummingbird and oriole feeders.
Contact Patty Wetli: @pattywetli | (773) 509-5623 |  [email protected]
---