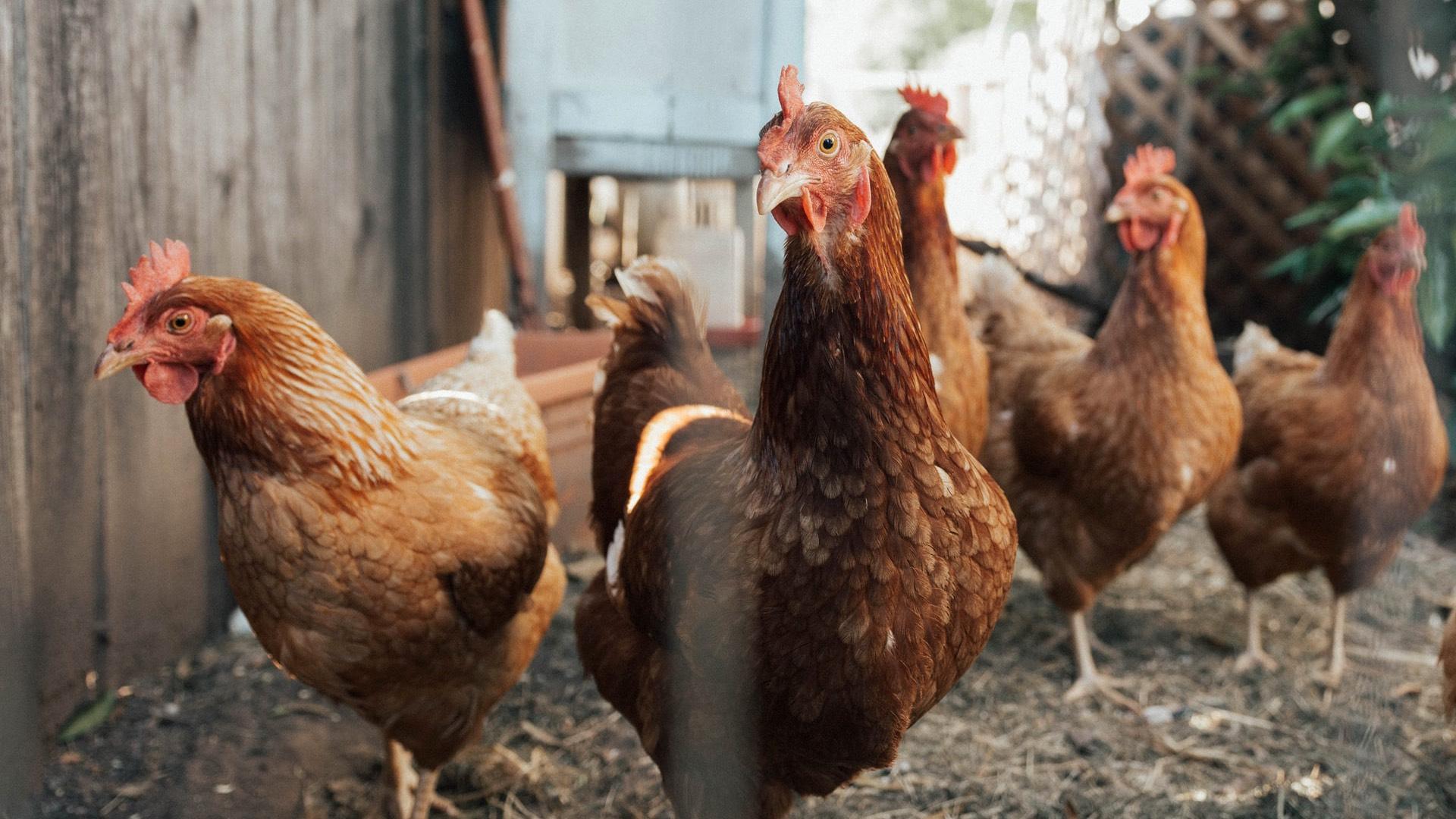 Highly pathogenic avian influenza is particularly deadly for chickens. (William Moreland / Unsplash)
An avian flu outbreak is spreading across the United States, with several cases now identified in Illinois in both the domesticated and wild bird populations, according to officials.
The Illinois Department of Agriculture has warned: "Anyone that owns birds or is involved with poultry production, whether on a small or commercial level, should be aware of this finding and take precautions to protect their flock."
The strain of highly pathogenic avian influenza circulating in the U.S., the first since 2016, doesn't appear to pose a threat to humans, but is highly contagious among birds and often fatal. The mortality rate among chickens is 90% to 100%, often within 48 hours, the Centers for Disease Control said.
Birds most at risk are poultry — including those maintained by hobbyists — and waterfowl, particularly wild ducks. The cases identified in Illinois have included three Canada geese in Will County, as well as a mallard, a Ross's goose and a backyard mixed-species flock, according to the U.S. Department of Agriculture, which is maintaining a database of confirmed cases.
The 6,000-acre Emiquon Preserve, south of Peoria, is among the affected locations. 
Emiquon Preserve is closed to the public until further notice due to potential avian flu, or Highly Pathogenic Avian Influenza (HPAI). Details, updates and FAQ's will be included in the following thread.

— TNC in Illinois (@Nature_IL) March 16, 2022
Several poultry farms in the U.S., with millions of birds on-site, have been hit hard by the virus. In the 2014-15 outbreak, the worst to date in the U.S., approximately 50 million birds died or were euthanized.
"It's like we're getting out of one pandemic and going into another," said Annette Prince, director of the Chicago Bird Collision Monitors.
She and her team are increasing their sanitation procedures, even though most of the birds they deal with are low-risk songbirds. But the public should be aware of the outbreak, Prince said, and leave any handling of birds to professionals.
Additional advice from Willowbrook Wildlife Center: People should limit their contact with poultry and wild waterfowl and shorebird species. Regarding the latter, don't feed them, the center said. "This not only causes the birds to congregate, increasing the chance of disease spread between individuals, it also increases their contact with humans."
The virus thrives in colder temperatures, so the hope is that as the weather warms up, the threat will diminish, said Prince.
The Illinois Department of Agriculture has posted information online about how to report sick or dead poultry or wildlife to the appropriate authorities.
Contact Patty Wetli: @pattywetli | (773) 509-5623 |  [email protected]
---