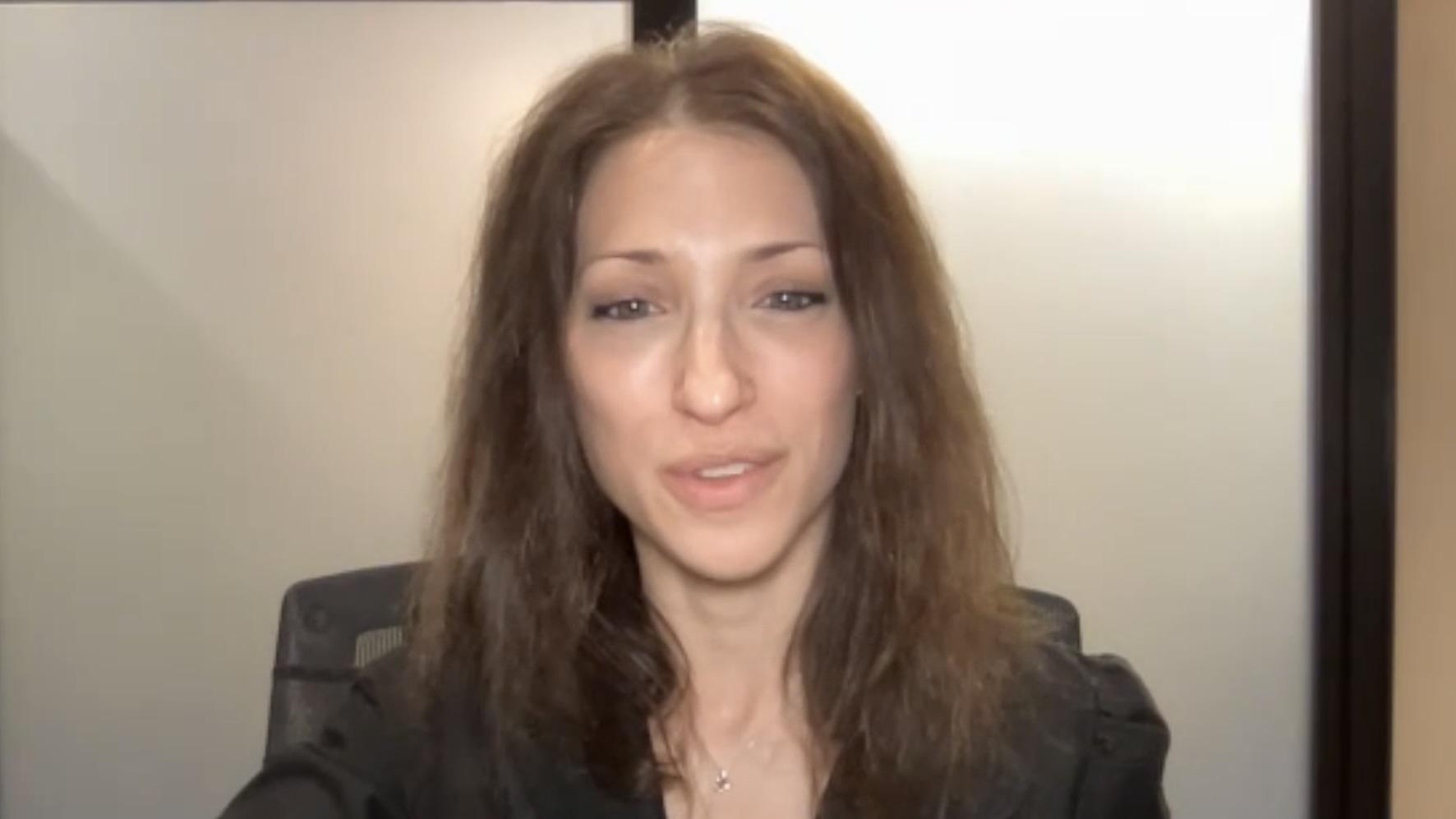 Deborah Witzburg appears before the City Council's Ethics and Government Oversight Committee Wednesday, April 13. (City of Chicago)
Mayor Lori Lightfoot's pick for inspector general passed a key test with flying colors Wednesday, as members of the Chicago City Council showered Deborah Witzburg with compliments and good wishes.
The unanimous endorsement of the Ethics and Government Oversight Committee means Witzburg's nomination is set to win the approval of the full City Council April 27.
Chicago's Office of the Inspector General has been without City Council-confirmed leadership for 180 days.
Witzburg told alderpeople that she would use her experience as the office's No. 2 official leading its public safety division to ensure that the office operates effectively and transparently in order to "protect those most vulnerable and serve those most in need."
Witzburg acknowledged that she has a huge task in front her, with Chicago's long history of corruption and graft.
"The city of Chicago operates at a legitimacy deficit with its residents," Witzburg said.
Ald. Carlos Ramirez Rosa (35th Ward) said it was clear that Witzburg is the right person to serve as Chicago's inspector general.
"She is up to the task," Ramirez Rosa said.
Ald. Andre Vasquez (40th Ward) and Ald. Nicholas Sposato (38th Ward) said the only question they had about Witzburg's appointment was why it took so long.
Mayor Lori Lightfoot declined to reappoint former Inspector General Joseph Ferguson to a fourth term in office after the two repeatedly clashed over a number of issues, including efforts to reform the Chicago Police Department and the way the mayor and police leaders handled the protests and unrest triggered by the police murder of George Floyd in May 2020.
Several members of the Chicago City Council expected Lightfoot to tap Witzburg to serve as the interim inspector general after Ferguson's term ended in Oct. 15. Instead, she tapped William Marback, who served as the deputy inspector general for investigations, to serve as the city's watchdog on an interim basis.
After Ferguson left office — blasting her and her administration as incompetent — Lightfoot told reporters the city's next inspector general should be someone who "understands the importance of staying in their lane."
Before resigning Nov. 1, Witzburg said she would ask Lightfoot to appoint her to the top job.
Witzburg conducted several high-profile audits, briefed City Council committees on their results, and urged the City Council to create a database of all complaints filed against Chicago Police officers. That effort remains in limbo.
The final audit conducted by Witzburg as deputy inspector general for public safety found that Chicago Police were more likely to stop Black Chicagoans than White Chicagoans and more likely to use force against them.
A five-member search committee reviewed applications from those who wanted to investigate allegations of wrongdoing and malfeasance by city employees, contractors and vendors and made a recommendation to Lightfoot.
Contact Heather Cherone: @HeatherCherone | (773) 569-1863 | [email protected]
---