People use social media for a lot of things: to get the news, learn a recipe or beauty tip, laugh at a TikTok dance, or catch up with friends on Facebook.
Rob Friedman uses social media to promote baseball and its players at all levels; he's got a goal of growing the whole game.
Fans of Friedman may better know him as Pitching Ninja.
As @PitchingNinja, Friedman posts interviews with and videos of pro athletes, often providing tips on pitching mechanics. It's free for anyone to access and use to perfect their skills.
"It's about making sure the sport doesn't price kids out and make it a rich kids' sport," Friedman said. As Pitching Ninja grew in popularity (he's got 362,200 followers on Twitter as of Tuesday), nonprofessional athletes started reaching out, pitching their pitching videos.
Most people come to Pitching Ninja to watch and learn from the pros, and quickly got sick of watching clips of high school games, so Friedman started a side project, FlatGround.
"If you are a high school pitcher you have to go to showcases and be on elite travel teams and spend a ton of money. It's up to tens of thousands of dollars a year in terms of travel, equipment, team fees, showcase fees, hotels, stuff like that. And not every family can have it," Friedman said. "So I thought that being able to share my followers with high school kids and college kids looking for pro opportunities, it was a way to make the sport more accessible."
FlatGround is a social media presence for athletes to get found — by college coaches, rookie ball recruiters and pro ball scouts — who may otherwise get ignored or lost to obscurity.
"Originally the idea started because there were two guys throwing 102 miles an hour in the independent leagues. They weren't picked up by Major League teams because a lot of times scouts will see somebody and write them off for whatever reason, and forever this person's written off. Despite the fact they may have gotten better in the interim," Friedman said.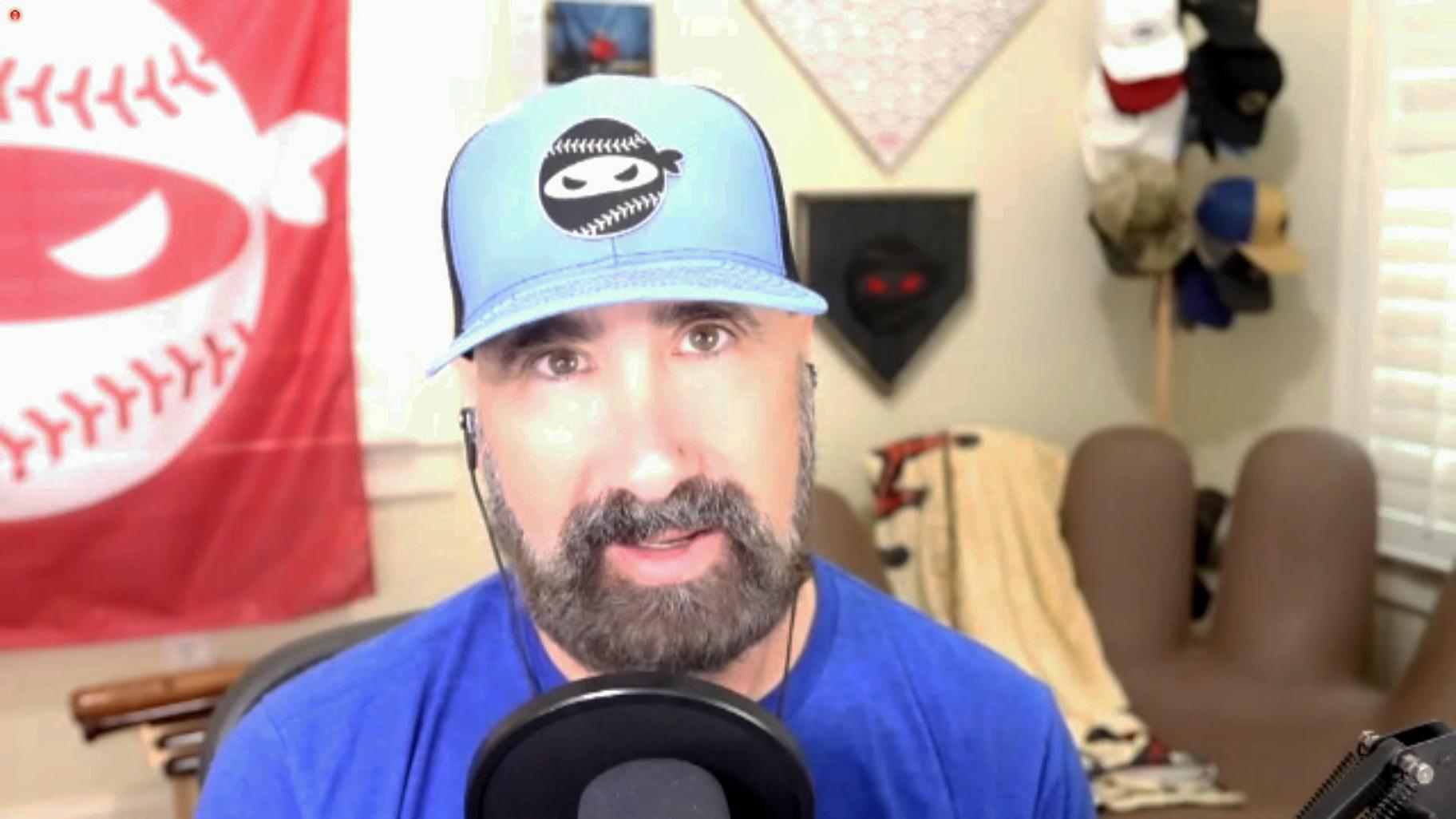 Rob Friedman uses social media to promote baseball and its players at all levels; he's got a goal of growing the whole game. (WTTW News)
Something like that happened to Jake Suddreth.
Suddreth was born in Chicago, and spent his youth playing baseball in Shorewood, Plainfield and Bloomington, before moving to Arizona.
His favorite team then and now?
The Chicago White Sox.
"I grew up just watching different players, sitting there watching TV saying, 'I want to be like that guy,'" Suddreth said.
His own baseball career has had its share of curveballs.
In high school a coach told him he was "the worst player in the program."
He ended up transferring schools.
"At my new school I ended up being one of the state's top pitchers, pitched in the state semi-final games and was able to win a state championship my senior year," Suddreth said.
He attended five colleges — being redshirted, going through coach changes, winning a scholarship, having the season stunted because of COVID-19 — in order to keep playing, and spent time with the Collegiate Premier League's Fond du Lac Dock Spiders in Wisconsin.
All of the tough times made him more resilient and motivated, he said, so he continued training while getting his MBA, getting engaged and getting a job at Trackman, which tracks baseball data.
All the while, hoping to get drafted.
With a wedding on the horizon, Suddreth said he began to consider when it would be time to leave his dream of playing professional baseball behind and focus on bringing home a steady paycheck, making use of his MBA with a desk job.
He kept training and compiled his pitching stats and a video compilation of strikeouts, and posted it to FlatGround, to "just know that no matter what happened in my baseball career, it wasn't because of a lack of effort. It was just because I didn't have the talent to do it."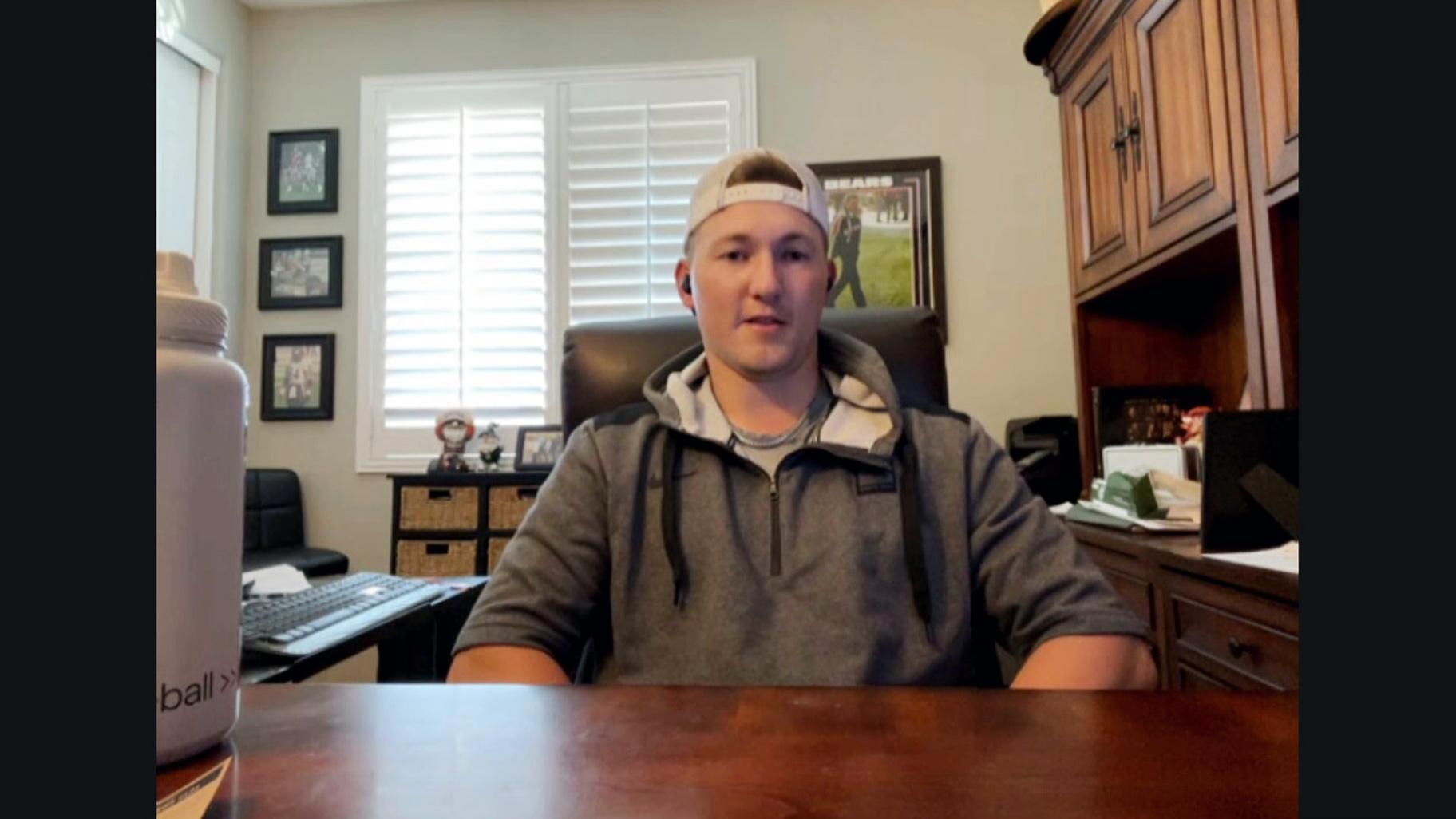 Jake Suddreth's a pitcher, but in the game of life, you could say he hit a home run. (WTTW News)
He'd had success with Twitter before; that's how Florida State University found him, and the Fond Du Lac Dock Spiders.
Suddreth's a pitcher, but in the game of life, you could say he hit a home run.
A White Sox scout saw the video, got in touch with Pitching Ninja about Suddreth, and "next thing I knew, I had a direct message from the White Sox organization asking where I wanted to sign" Suddreth said.
"And then really the rest is history. That was in September," Suddreth said. "Left Trackman that day at lunch, went straight over to the facility, did all of my intake testing, my physical, and started rookie ball two days later."
The Pitching Ninja says at this point, he estimates thousands of collegiate teams have recruited pitchers via videos posted online. It's less common for MLB but becoming more so. But Friedman says Suddreth's case stands out.
"(Suddreth) was beside himself happy. Because he was a Chicago White Sox lifelong fan, and to have that happen, that was rare. Like for a dream to totally come true based on the internet and based on Twitter," Friedman said.
Friedman said it shows that social media can be used for good.
It can be used for making connections, and for making dreams come true, like the surreal one Suddreth said he's living when he puts on a White Sox jersey.
Suddreth said was initially star struck but is now trying pay back the coaches for believing in him, by doing his best.
"Hoping that someday, I can allow them to say they found a diamond in the rough," Suddreth said. "The end goal and the end dream is to play for the Chicago White Sox, play in the Major League level, win a World Series for them."
If it happens, they'd be able to say they found him on Twitter.
Suddreth wasn't on the mount at Guaranteed Rate Field Tuesday for White Sox opening day. At last check, Suddreth is signed to a minor league contract and is in extended spring training.
Follow Amanda Vinicky on Twitter: @AmandaVinicky
---